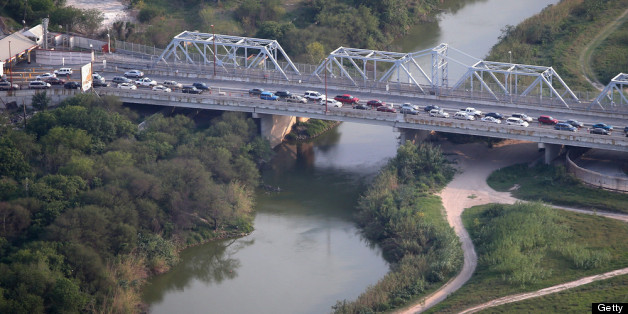 U.S. immigration authorities apprehended 13,454 unaccompanied Mexican minors last year, the majority of whom were swiftly deported to their home country, news site Animal Político reported last week.

The figures, provided by Mexican consulates in U.S. border cities and submitted to the country's lower house of Congress last month, highlight the increasingly common problem in the United States of unaccompanied minors crossing the border illegally.
Unaccompanied minors are normally repatriated within three days of being detained by Border Patrol, or taken in by the Office Refugee Resettlement. ORR often releases the minors to family members in the United States while they go through deportation proceedings.
U.S. law requires screening of unaccompanied minors to determine whether they are victims of human trafficking or fear persecution, according to the Women's Refugee Commission. As undocumented immigrants, they are not entitled to a public defender.
The Border Patrol apprehended 24,481 unaccompanied minors over the 2012 fiscal year, according to agency statistics -- about three times as many as in 2008. Mexicans accounted for more than half of them, but an increasing number of unaccompanied minors come from the violence-wracked countries of Central America, where an outbreak of gang-related crime plagues the so-called "Northern Triangle" countries of El Salvador, Guatemala and Honduras.
Last year, Lackland Air Force Base in San Antonio had to temporarily house a flood of unaccompanied minors coming over the Texas border with Mexico that exhausted available facilities.

H/T: Latino Rebels.
ALSO ON HUFFPOST:
PHOTO GALLERY
BEFORE YOU GO
6 Misconceptions About The Border
PHOTO GALLERY
6 Misconceptions About The Border