This week's worst-dressed list is full of celebs wearing looks that need to be pared back. Lady Gaga tried too many trends at once in a sheer, leather dress that featured cut-outs and an exposed bra, while Zosia Mamet's ensemble was amiss in a bizarre pattern and matchy-matchy shoes.
Then there were A-listers who experimented with off-beat colors, but ended up looking washed out. Amanda Seyfried didn't do her complexion justice in a light pink look, and Tilda Swinton wore a dress in an unflattering cut and color palette.
Check out our picks for worst-dressed of the week, and let us know if you agree!
Rita Ora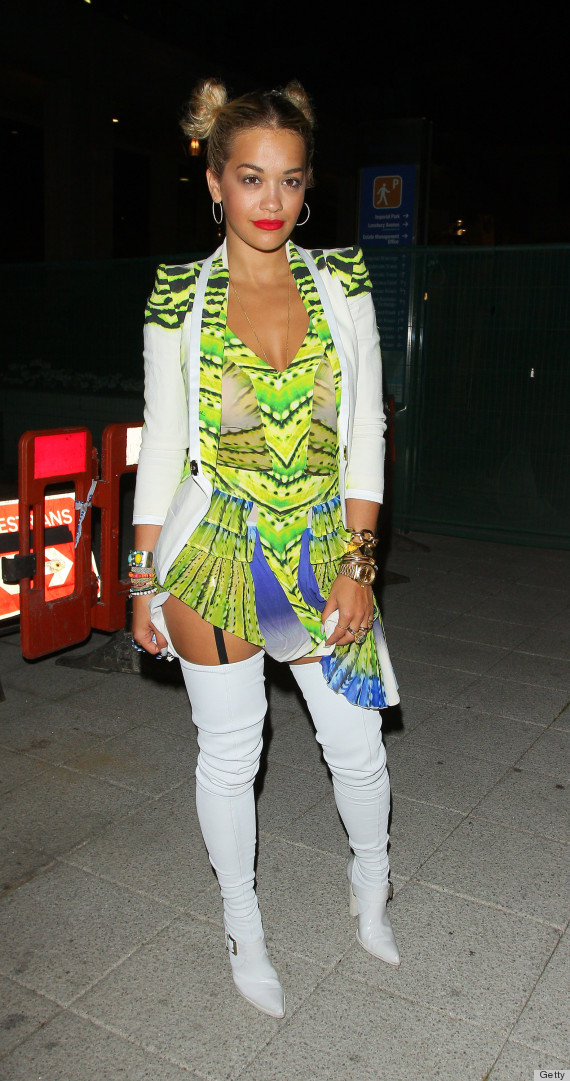 When wearing neon, it's important to keep the rest of the look simple. Here, Ora made the mistake of pairing her loud outfit with stark white thigh-high boots, pigtails and bright red lipstick, completely overloading our senses.
Selena Gomez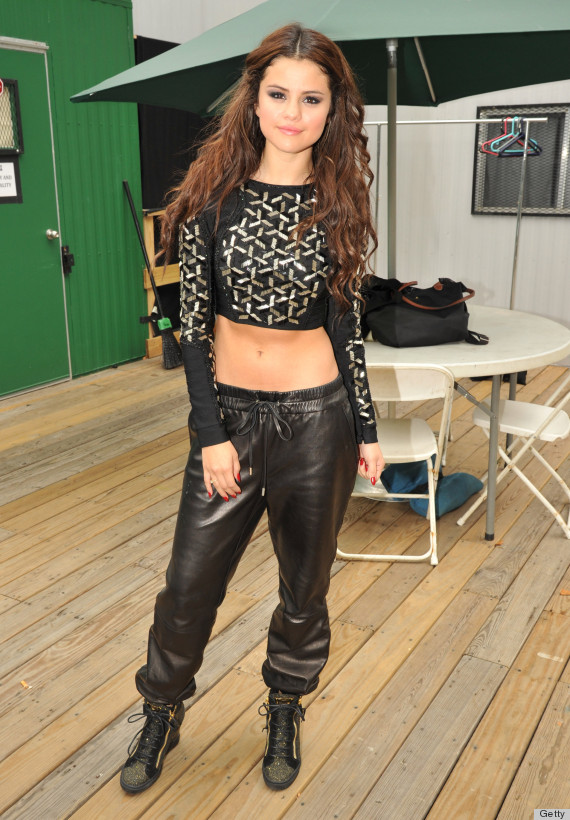 Though we don't mind the crop top on the singer, it's her pants that lose us. Baggy leather pants are never okay... and hardly do her figure justice (we think she's been taking too many fashion tips from Bieber).
Zosia Mamet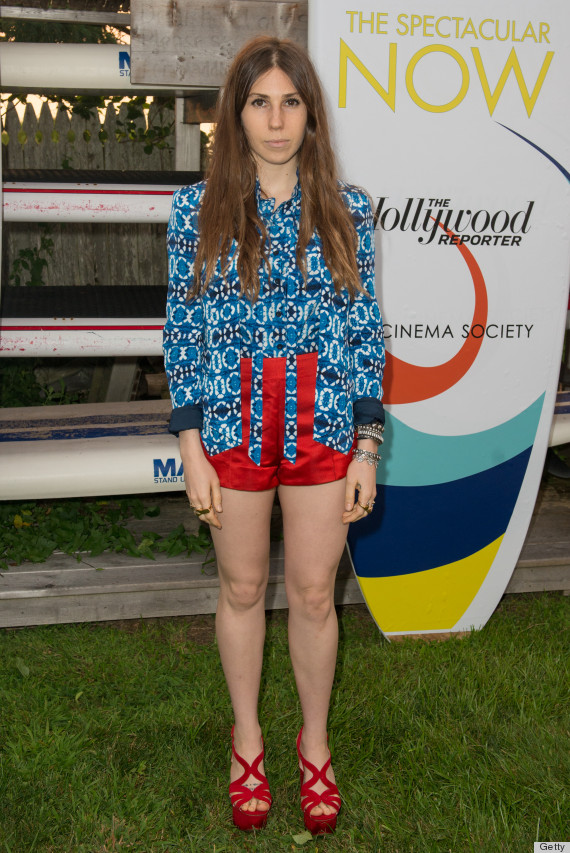 Poor Zosia! We want to love everything she wears, but this look is making it tough. Between her printed top, satin shorts and matching shoes, there is too much going on.
Katy Perry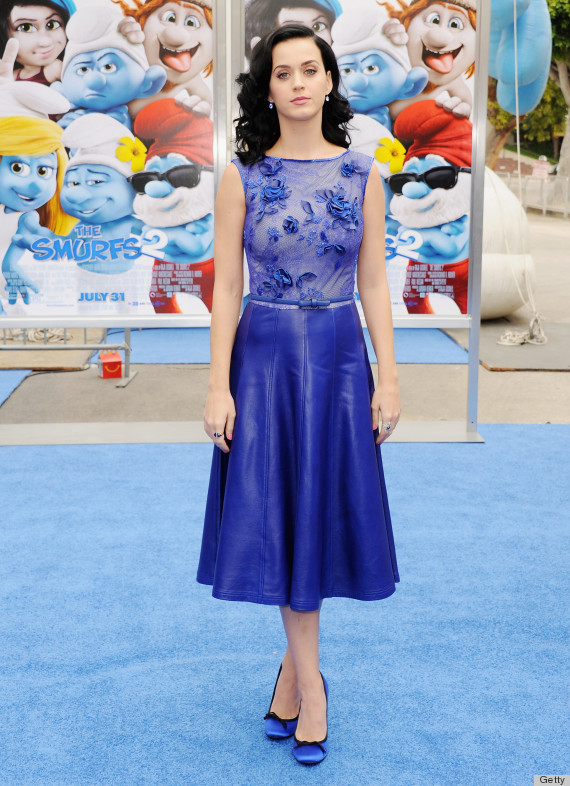 While attending the "Smurfs 2" premiere in LA, Katy Perry looked... well, a lot like a smurf. We understand the kitschy intention behind her ensemble, but the top of her dress resembles something a figure skater might wear, and her blue shoes render the look cartoonish.
Ashley Tisdale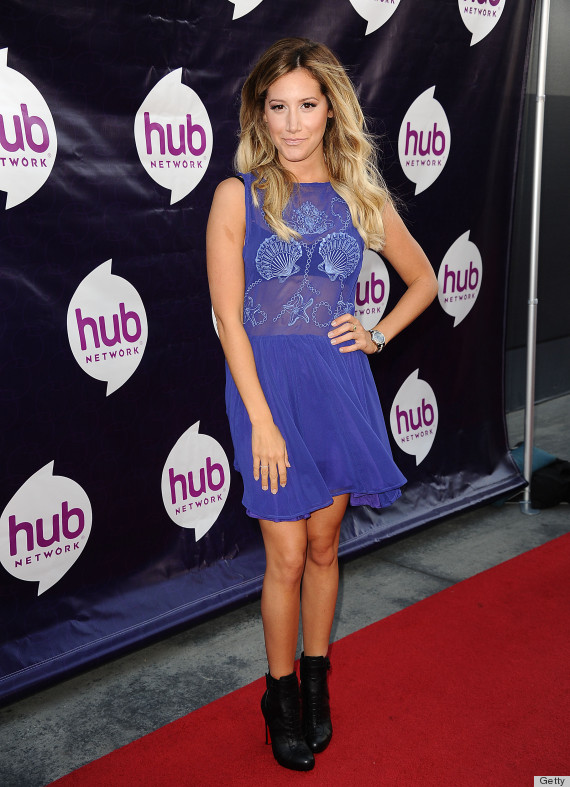 It's as if Perry and Tisdale were in cahoots this week! Ashley's frock reminds of us of "The Little Mermaid" (perhaps it has something to do with the shells on the bust area), while her chunky black boots don't jive with the delicate dress.
Tilda Swinton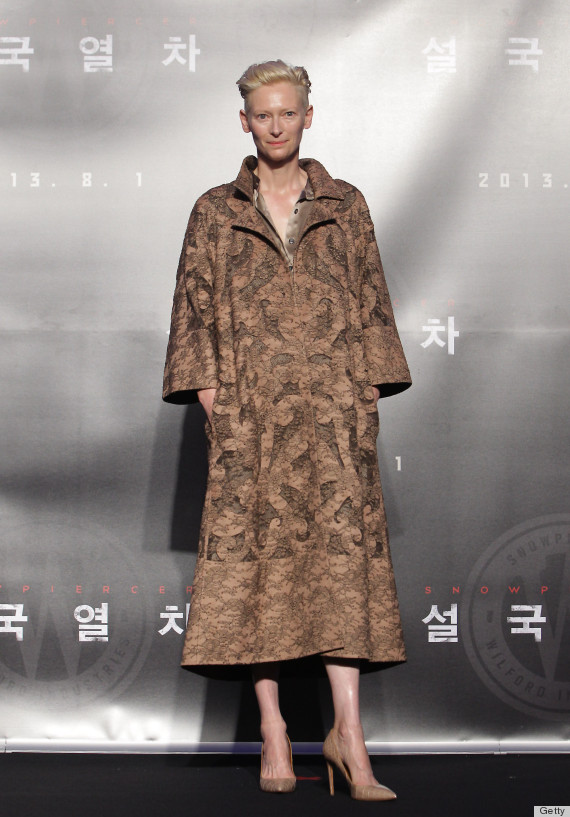 The British actress cloaked herself in an unflattering silhouette (it's impossible to see her shape under all the fabric) and an off-putting shade of brown.
Lady Gaga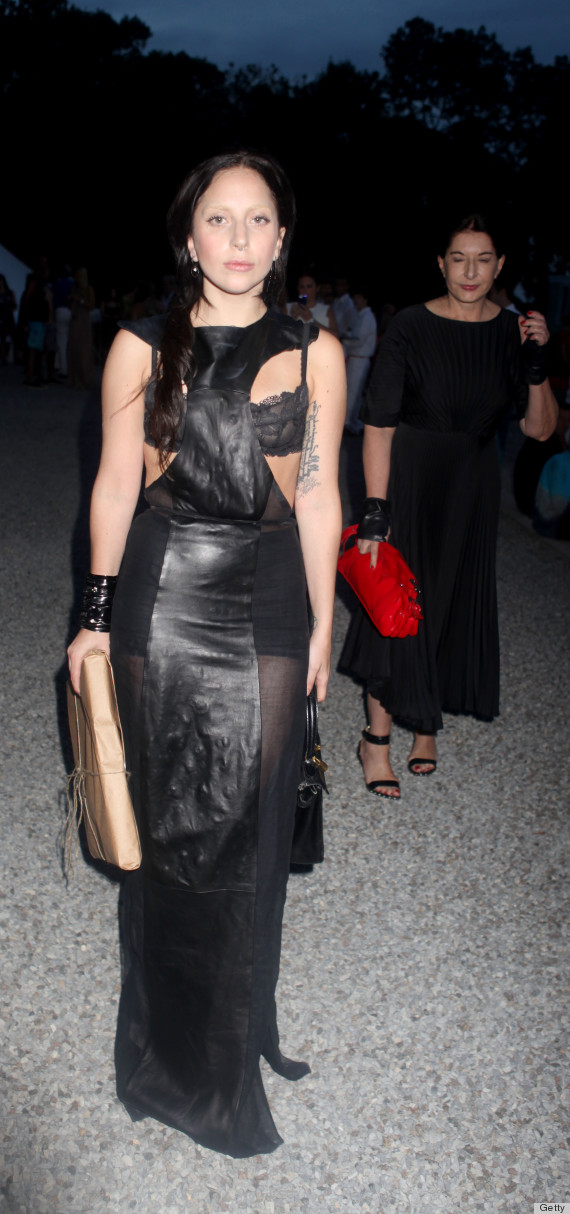 Leather + Cut-outs + Sheer + An Exposed Bra = Overkill.
Rachel Bilson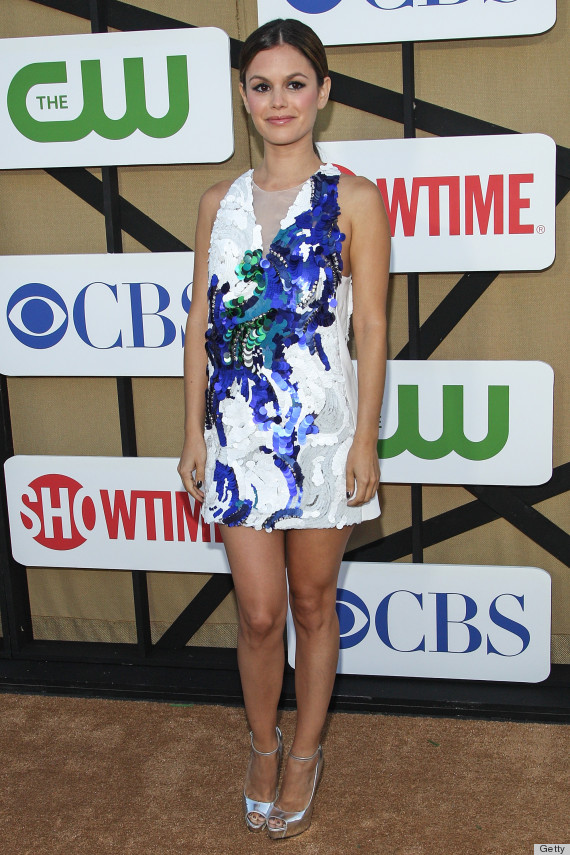 We adore this short hemline on the petite "Hart of Dixie" star, but the dress itself looks like a kindergarten project gone wrong. The sequins appear as though they were haphazardly applied, making her look sloppy.
Tyra Banks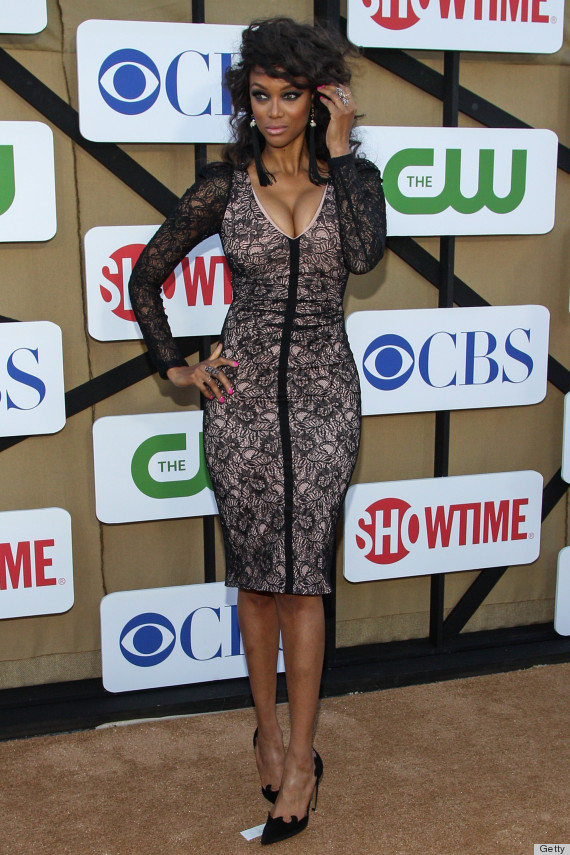 Tyra's cup runneth over (or should we say cups?), making us too distracted to look at the rest of her ensemble. This much cleavage should never appear on the red carpet.
Sharon Osborne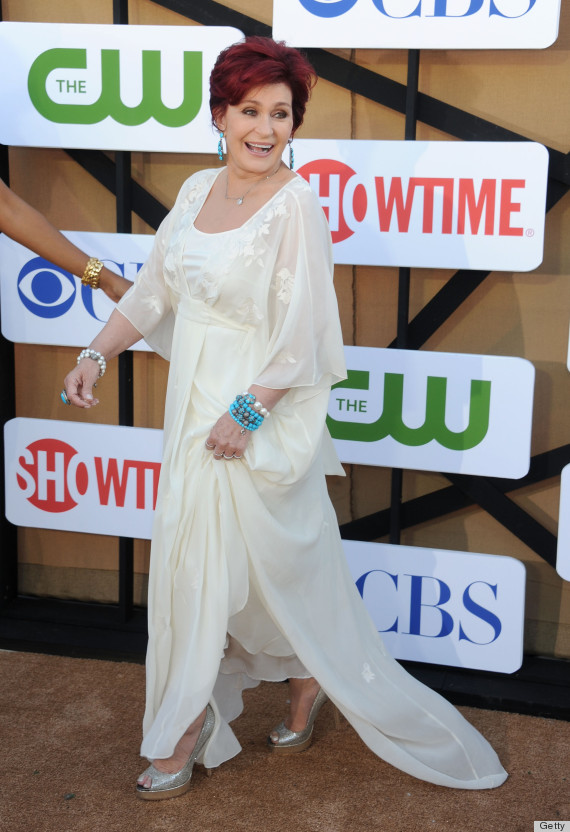 Unless Osbourne is getting ready to walk down the aisle, this dress is not appropriate.
Amanda Seyfried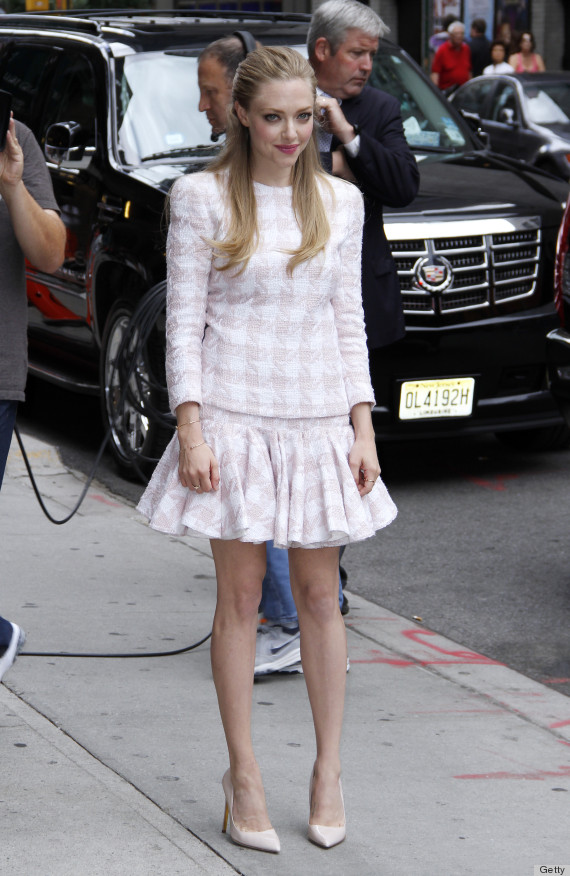 Usually a red carpet favorite, "The Big Wedding" star didn't hit the mark this week. The color palette she chose completely washed her out.
More stars who missed the mark:
PHOTO GALLERY
BEFORE YOU GO
Worst-Dressed Celebrities Of The Week
PHOTO GALLERY
Worst-Dressed Celebrities Of The Week
Want more? Be sure to check out HuffPost Style on Twitter, Facebook, Tumblr, Pinterest and Instagram at @HuffPostStyle.