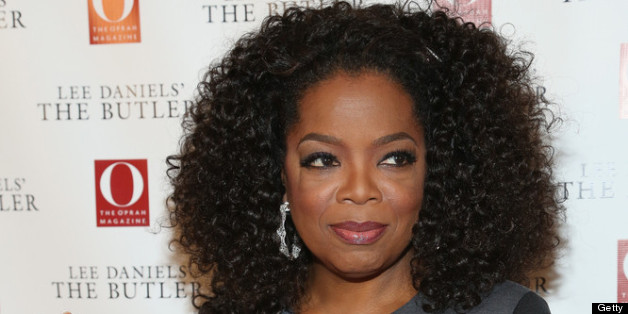 In addition to professing her admiration over Lee Daniels' much-talked-about film, "The Butler," Oprah Winfrey also rebuffed those who frequently use the N-word, which in fact was used in recent weeks by actress Rae Dawn Chong who referred to the 59-year-old as a "Field N*gger."
"You cannot be my friend and use that word around me," Winfrey declared in a recent interview with Parade, before adding, "It shows my age, but I feel strongly about it. … I always think of the millions of people who heard that as their last word as they were hanging from a tree." Although Dawn Chong and Winfrey may no longer see eye-to-eye on certain topics, she can always count on Jay Z as a friend.
Winfrey is set to make her return to the silver screen on August 16 in the role of Gloria Gaines.
As one would expect, encouraging the media maven to star in a full-length motion picture would have to not only take persistent convincing, but also a role that resonated with Winfrey.
"Lee was relentless. I remember being on my mountain in Maui, where I go to try to restore myself. And he called saying, 'You need to get ready, because you are Gloria,'" she recalled. "So I did it to have the opportunity to work with Lee. I also did it because Gloria represented to me every woman of that era who sacrificed herself … never bringing her own dreams to fruition because family took precedence over everything."
"It's a story many have not seen with black people in these roles, because usually we're one extreme or another. But to see that we are people who love our children, who have the same aspirations as everybody else—I just love that."
Check out more of Oprah Winfrey's Parade interview here.
RELATED ON HUFFPOST:
PHOTO GALLERY
BEFORE YOU GO
Oprah's style evolution
PHOTO GALLERY
Oprah's style evolution