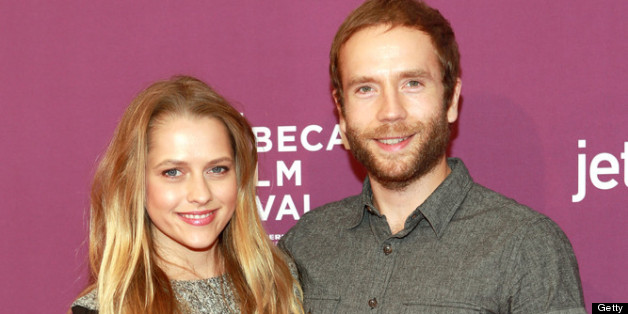 Congratulations go out to actors Teresa Palmer and Mark Webber, who recently got engaged.
The "Warm Bodies" actress, 27, took to Twitter last night to let her fans and followers she's officially off the market. Palmer wrote:
I think I've said the word "fiancé" over 100 times in the last few hours. It sounds so nice. So happy @likemark

— Teresa Palmer (@tez_palmer) August 3, 2013
The couple has been together since last September, reports Us Weekly.
Funnily enough, they met through Twitter. Back in March, the gorgeous blonde told Australia's Herald Sun "I looked him up after I saw the trailer for his film 'End of Love' and realized we had so much in common. There were lots of emails going back and forth ... it was like old-fashioned love letters in a way."
Webber, 33, who's known for such films as "Scott Pilgrim vs. the World" and "Save The Date," has a son, Isaac Love, from a previous relationship.
Palmer famously dated "Felicity" actor Scott Speedman for over a year.