We're sure Paul McCartney didn't have someone as stunning as Jessica Lange in mind when he sang of a balding, helpless 64-year-old in "When I'm 64."
Because at 64, Lange looks pretty darn awesome. We caught a glimpse of the actress on Friday during an "American Horror Story: Coven" panel discussion, and she looked absolutely stunning. The former model wore a gray jersey minidress that practically made her look like sisters with her co-star Sarah Paulson (who also looked pretty great). Her subtle makeup, relaxed, blonde 'do and signature inquisitive brow made Lange appear as youthful as ever.
Eat your heart out, McCartney.
PHOTOS: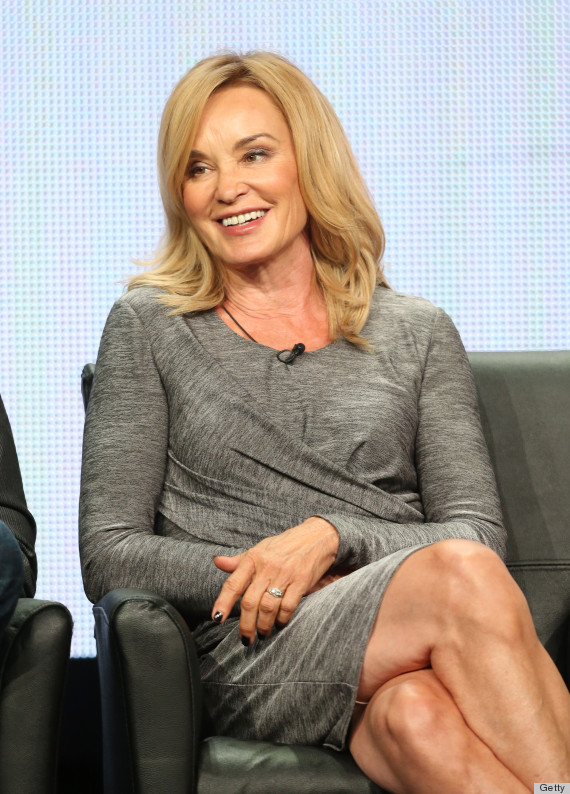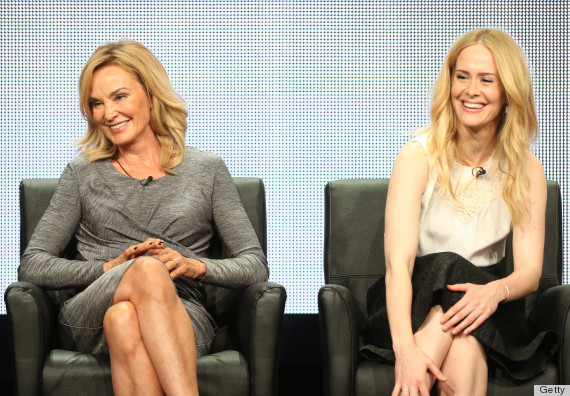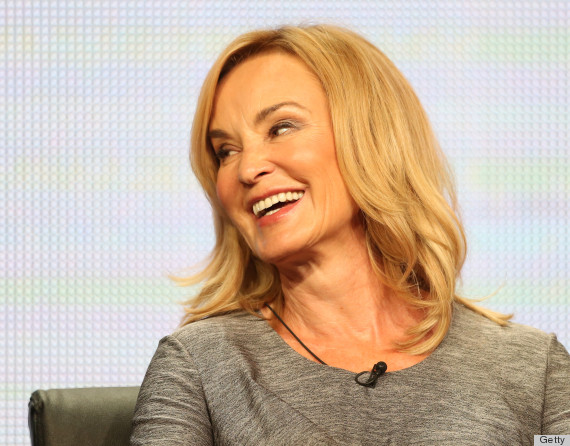 Men are like fine wine, too:
There is seemingly no end to the "Annie Hall" star's talents -- she's also a director, producer and screenwriter.

One of the most senior Bond girls steals the spotlight with a shock of silver instead of a swimsuit.

This "Golden Girl" proves that geriatric can be glamorous.

The Academy Award-winning star of "The Queen" bested Elle MacPherson, Pippa Middleton and even Jennifer Lopez for L.A. Fitness' "Body of the Year" title.

The "Bored To Death" star puts the "silver" in "silver screen."

Argo fox yourself.

Freeman's one of the few silver foxes who can claim a connection to God, with his role in "Bruce Almighty."

Our POTUS' mane's seen grayer days since the start of his presidecy.

Gunn's gunmetal tresses lend the former Parsons professor a distinguished air.

Everyone's favorite "Jerk."

George has been gray for as long as we can remember, proving that age and beauty can coexist.

The former U.S. president has slimmed down as of late thanks to a new vegan diet.

Thanks to "Mad Men," Slattery's career is red hot.

The one-time "scream queen" and Golden Globe winner has been praised for aging gracefully.

The "Indiana Jones" star showed off a slick buzzcut at the July premiere of "Cowboys & Aliens."

The new managing director of the International Monetary Fund is the first woman ever to head the organization.

The one-time "Sexiest Man Alive" may be as well known for his political activism as he is for his movies -- but he hasn't turned his back on Hollywood just yet, and will next be seen opposite Martin Sheen and Topher Grace in the upcoming thriller "The Double."

The author, professor and political analyst was the first African American to helm a major presidential campaign for Al Gore in 2000, and is a recent contributor and commentator on CNN's "The Situation Room" and "American Morning."

Fisher's easy-to-wear designs have shaken up the fashion world, but her bold, stylish cut also deserves raves.

The "Wall Street" star, who is happily married to Catherine Zeta-Jones, showed off a gray mane at the September premiere of "Contagion."

The former Kansas governor was rumored to be on the short list for President Obama's vice presidential candidate, and now serves as the U.S. Secretary of Health and Human Services.

The singer-songwriter looked every inch a rockin' rebel as she played before a packed house at the Newport Folk Festival this summer.

Researchers in the UK have found a potential cure for gray hair. But is that a good thing? Rena Karefa-Johnson wonders whether Hollywood's hottest would be better with or without their gray locks.
Want more? Be sure to check out HuffPost Style on Twitter, Facebook, Tumblr, Pinterest and Instagram at @HuffPostStyle.