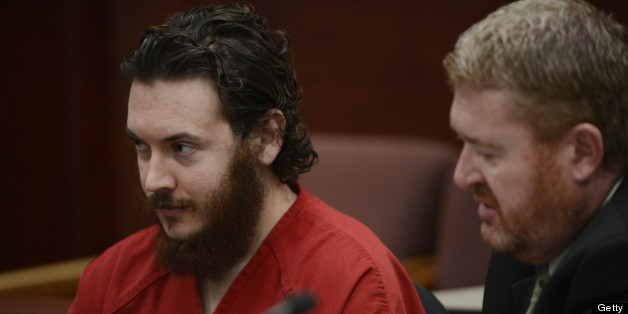 James Holmes, the 25-year-old Aurora movie theater shooting suspect, arrived at Colorado Mental Health Institute in Pueblo on Monday in order to undergo psychiatric evaluations.
A gag order in the case made it impossible for staff to comment on Holmes, however the Pueblo Chieftain discovered that the institute has emptied an entire ward in the forensic unit to house Holmes by himself under extremely tight security.
Back in June CMHIP Superintendent William May said that institute staff had been poring through an "extraordinary amount of documentation" and would not make the original July 31 deadline the judge set for finishing Holmes' mental health evaluation, Reuters reported.
Attorneys have said that the evidence in the case takes up nearly 40,000 pages.
The judge agreed to extend the evaluation period until mid-September.
The exact extent of the battery of testing that Holmes will submit to is not known, but Superintendent May said that the sanity evaluation of Holmes will probably be conducted by one psychiatrist and two psychologists.
It remains unclear how long Holmes will remain at CMHIP.
In July, attorneys for Holmes admitted that he killed 12 people and wounded 70 others in the Aurora movie theater on July 20, 2012, but that he was "in the throes of a psychotic episode" at the time.
The results of Holmes' psych evaluation are critical for his defense of not guilty by reason of insanity.
ALSO ON HUFFPOST:
PHOTO GALLERY
BEFORE YOU GO
Batman Premiere Shooting At Century 16 Cinema
PHOTO GALLERY
Batman Premiere Shooting At Century 16 Cinema