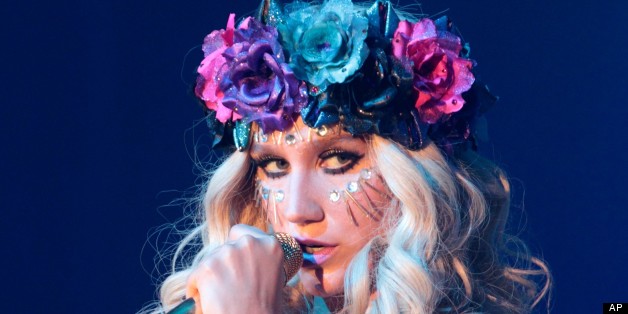 This week in celebrity entrepreneurs: Glittery party girl Ke$ha finally rolled out her first jewelry line, Kesha Rose by Charles Albert. As usual, the singer's not afraid to scandalize -- this time with Zero Karat Gold pendant penis necklaces.
Much to the despair of pearl-wearers everywhere, we imagine, Ke$ha's loyal fans have flocked to her faux-gold baubles. Indeed, the Kesha Rose Penis Charm Pendant with 24" Chain is already fresh out of stock. $upply and demand...
Less titillating pieces of the collection feature skulls, roses, and metal cast human teeth.
Ke$ha has cultivated something of a wild-child fashion mystique, her aesthetic rife with Latex, purple feathers and faux fur galore. Last year, she took her fashion daring a step further: She invited her fans to send her their teeth, and used the >1,000 molar to make a tooth-covered bra, necklace, earring set and headdress, giving a whole new meaning to your image of the Tooth Fairy.
Ke$ha wanted to bring the same bad-girl aesthetic to her fans. The Kesha Rose brand is self-described as "edgy and eclectic." The phallic necklaces may read more school-yard humor than gritty subversion.... but edge is relative in suburbia, right?
PHOTOS: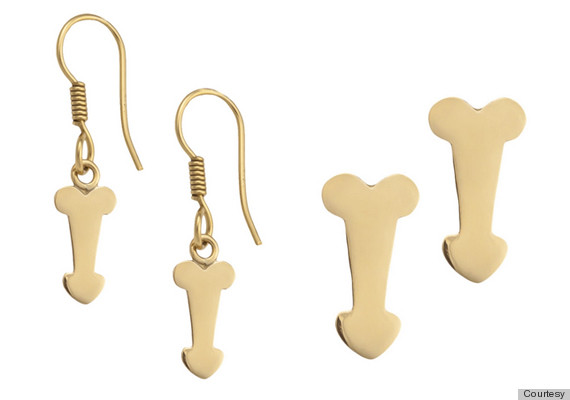 Celebs who veer into the fashion realm:
When Celebrities Design Clothes...
Want more? Be sure to check out HuffPost Style on Twitter, Facebook, Tumblr, Pinterest and Instagram at @HuffPostStyle.