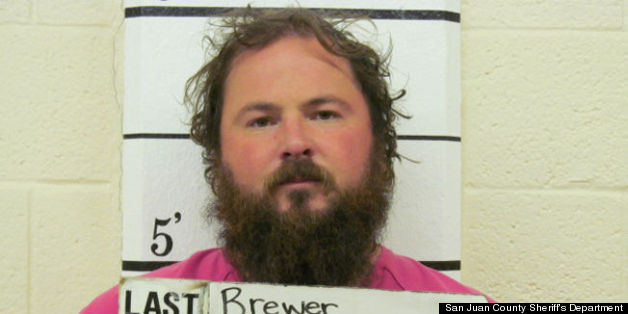 A sheriff's deputy who stumbled upon a familial love triangle admitted to pummeling his dad on Tuesday.
Grand County Sheriff's Office deputy Timothy "TJ" Brewer, 33, pleaded guilty to two counts of assault and was given a deferred two year jail sentence as well as 24 months probation and more than $800 in fines, according to the Salt Lake City Tribune.
"I understand why you would have been very angry on the night of your criminal conduct," Judge Lyle Anderson said during Brewer's sentencing. "You understand that you can't accomplish anything with violence."
Brewer's anger got the best of him on July 11. Talking Points Memo reports on the details:
TJ would later tell officers that after dinner, which he cooked, his wife went upstairs to put one of their children to bed. Soon afterward, he realized he was alone in the house "when the kid she put to bed came down stairs," according to police reports.

"He went up to check on where his wife was," one officer recounted in the reports. "He stated that when he opened the door to his son's room, he saw his wife on top of his dad" having sex.
Brewer told police he "beat the f--k" out of his dad. His wife told cops Brewer "pistol whipped" his dad and also hit her.
When news of the attack first broke, neighbors told Fox Salt Lake City they were stunned to hear of discord within the family.
"It does surprise me, the family is always close, always getting together and doing things," neighbor Stephanie Clueff said. "To hear that, we've never seen anything like that."
Both Brewer's wife and father survived the attack.
ALSO ON HUFFPOST:
PHOTO GALLERY
BEFORE YOU GO
LOL Cops