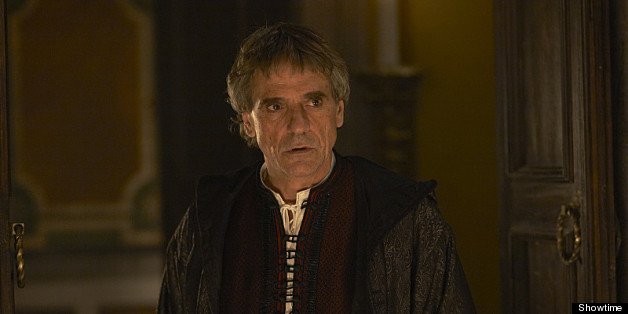 "The Borgias" may have been cancelled, but fans can still find reasons to smile thanks to the Season 3 blooper reel that just appeared online.
Below, watch Jeremy Irons and the rest of the cast drop their share of F-bombs, misuse some wine and generally illustrate how much fun it can be on set in the show's final round of bloopers.
Loyal viewers have been working hard to revive the axed series, even flying a plane over the Beverly Hilton hotel where critics and executives were gathered for Showtime's Television Critics Association press day.
Sadly, no amount of fan enthusiasm is likely to resurrect the Jeremy Irons drama -- Showtime president David Nevins remained firm in his decision to end the series, telling critics, "We looked hard at doing a two-hour finale. The economics of it just didn't make sense so we didn't move forward. I think it got to a good stopping place at the end of Season 3."

RELATED ON HUFFPOST:
TCA Quotables, Out Of Context