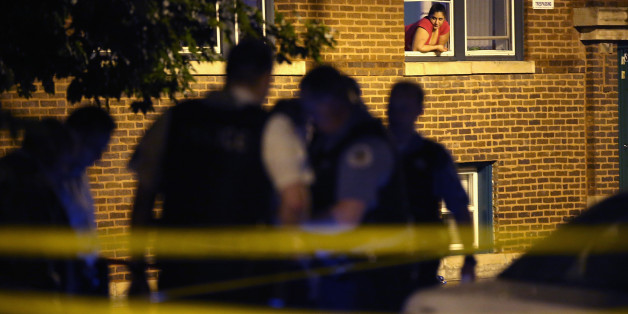 At least eight people were injured in just four hours of shootings in Chicago Thursday night into early Friday.
The shootings were spread citywide, with the most critical injuries sustained by a man shot in the head and a woman shot in the chest in separate attacks.
The first shooting of the evening came around 9:40 p.m. in the Roseland neighborhood when two men, ages 24 and 48, were shot in the 11200 block of South Normal Avenue. Police say there were multiple shooters in the incident, but no one is in custody. The Sun-Times reports both were listed in stable condition after being treated at area hospitals.
A 31-year-old man was shot around 9:45 p.m. in the Cabrini-Green homes in the 900 block of North Cambridge Avenue. The Tribune reports the man was sitting on a fence with friends when a group of men approached and shot him.
A 41-year-old man was shot in his foot in the 6000 block of South Indiana Avenue in Washington Park around 10:30 p.m. when police say he was out walking.
About half an hour later, a 28-year-old man and a 23-year-old woman were shot in what police call a possible gang-related incident in South Shore about 11 p.m. DNAinfo Chicago reports the two were shot outside in the 6700 block of South Paxton Avenue when two males approached and opened fire. The woman was shot in the chest, while the man was hit in the shoulder.
Some three minutes later, a 23-year-old man was shot in his chest at 11:33 p.m. in the 1100 block of North Waller Avenue on the West Side.
A 31-year-old man walked into Metro South Medical Center with a gunshot wound to the shoulder after the Tribune reports his girlfriend brought him in. The man told police he was shot in Englewood near 71st Street and Normal Avenue around 1:10 a.m. Friday morning.
Police have no one in custody in any of the shootings.
ALSO ON HUFFPOST:
PHOTO GALLERY
BEFORE YOU GO
Crime In Chicago
PHOTO GALLERY
Crime In Chicago