Usain Bolt was involved in a photo finish during the 100-meter final at the world championships on Sunday night. No, none of Bolt's competitors were threatening him as he pulled away late to win gold. Rather, it was a force of nature -- perhaps a long-distance relation -- who appeared to tie him at the finish line.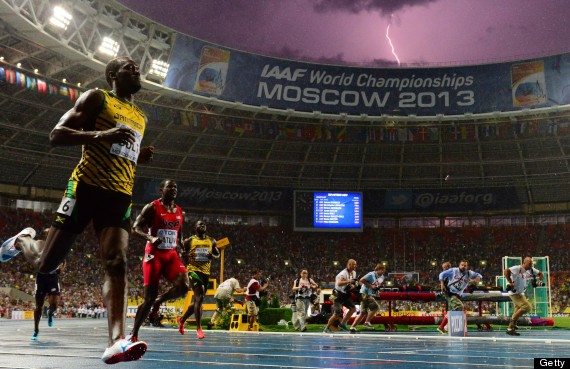 In an astounding image captured by AFP photographer Olivier Morin, the Jamaican track star can be seen crossing the finish line just as a bolt of lightning struck near Luzhniki stadium in Moscow.
PHOTOS: Usain Bolt Wins 100 Meters
SUBSCRIBE AND FOLLOW
Get top stories and blog posts emailed to me each day. Newsletters may offer personalized content or advertisements.
Learn more