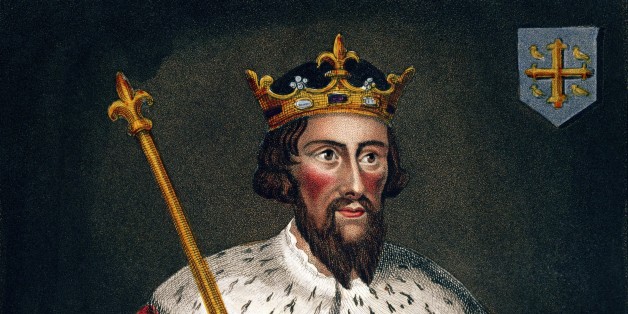 In a land that reveres its monarchy, historians believe they may have found one of their nation's "great" kings.
Researchers in the English town of Winchester have received approval to examine a set of unidentified bones that may belong to ninth-century leader Alfred the Great, according to Reuters. The bones were exhumed earlier this year from an unmarked grave at St. Bartholomew's Church, and local community group Hyde900 has been charged with their examination and analysis.
"[St. Bartholomew's Church] grants permission to carry out scientific investigations on human remains, recovered from St Bartholomew's Church earlier this year, to ascertain whether or not they belong to King Alfred," the Diocese of Winchester said in a statement, according to Reuters. "The remains will stay in the care of the Church and the Consistory Court until they are reinterred."
With the blessing of two priests and a bishop, the bones were exhumed in March to protect them from grave robbers and tourists, according to the Guardian. The discovery of Richard III's remains underneath an old parking lot last August has greatly increased interest in any potential royal burials, according to the newspaper.
Rosemary Burns, executive committee member for Hyde900, told the BBC last week the group was exploring several identification options, including carbon dating, isotope and oxygen analysis and DNA testing. (DNA testing was the method ultimately used to confirm Richard III's identity.)
One of England's most impressive Saxon kings, Alfred the Great ruled over Britain between 871 and 899, according to the official website of the British monarchy. A fearsome fighter, Alfred earned acclaim for the defense of his kingdom against attacks by Danish invaders as well as for his championing of literacy and education. He is the only known British king to be given the honorific title "the Great," the BBC notes.
While the monarch was originally buried near Winchester Cathedral, his remains are believed to have been moved several times since then, perhaps ending up on the grounds of St. Bartholomew's or becoming fertilizer for a local prison governor's garden, according to the Guardian.
Clarification: A previous draft referred to Alfred the Great as a British monarch. As he lived before the formation of modern-day Great Britain, however, the text has been changed to more accurately refer to him as an English monarch.
ALSO ON HUFFPOST:
PHOTO GALLERY
BEFORE YOU GO
Unearthed