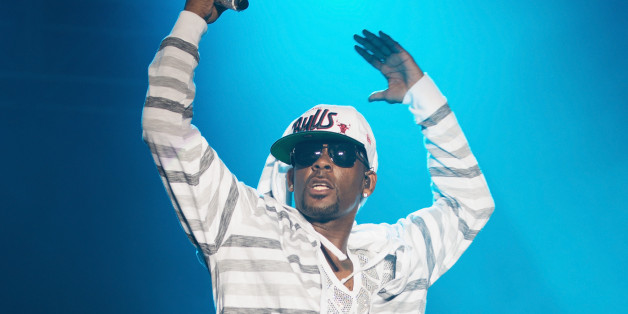 The following article is provided by Rolling Stone.
By Ryan Reed
Back in April, Phoenix and R. Kelly stunned the Coachella crowd with their very unlikely stage collaboration. The R&B veteran and French indie-rockers came together for a mash-up of Kelly's slow-jam classic "Ignition" and Phoenix's propulsive "1901."
LINK: Rolling Stone's List of the Best Albums of 2013: Phoenix, 'Bankrupt!'
And in a recent interview with Radio.com, Phoenix sheepishly hinted that this collaboration might even result in new music.
LINK: Flashback: The Phoenix Revolution
"Yeah, maybe. Maybe," said guitarist Christian Mazzalai, with a wink, when asked about potential recording plans. "Maybe soon you will know. Maybe."
LINK: Rolling Stone's List of the 100 Best Albums of the 90's: 'R. Kelly'
The band also spoke about the origin of their strange stage union, noting that the two parties hadn't even met before they performed together.
LINK: In Photos: Phoenix Through the Years
"The idea came to us one week before the show, very late," said Mazzali. "Before going onstage we always put on R. Kelly's music, which is very far from our music, but we love his art. So we created a mash-up between our music and his music. We sent it to him and he said yes. The funny part is he arrived late so we didn't see him before. We met him onstage. We didn't rehearse so there was a beautiful tension."
LINK: Rolling Stone's List of the Best Songs of the 2000's: Phoenix, '1901'
Phoenix released their fifth studio album, Bankrupt!, in April. Last month, Kelly released "My Story" (feat. 2 Chainz), a single from his upcoming LP, Black Panties.
PHOTO GALLERY
BEFORE YOU GO
PHOENIX