We don't know a ton about television, but we're pretty sure that you should never, ever, ever, ever go on television dressed like this: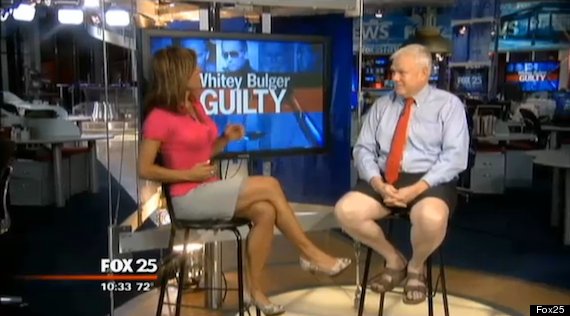 That's what Boston radio host and columnist Howie Carr did, though, when he appeared on a local Fox station to talk about the Whitey Bulger trial. Here are some of the things anchor Maria Stephanos said to him:
"You knew that we would probably have a verdict today and you still couldn't dress the part for television!"
"The glass is half full but the outfit's half-empty!"
"It's really quite unfortunate."
Agreed!
ALSO ON HUFFPOST:
PHOTO GALLERY
BEFORE YOU GO
Whitey Bulger Trial (WARNING: GRAPHIC)
PHOTO GALLERY
Whitey Bulger Trial (WARNING: GRAPHIC)