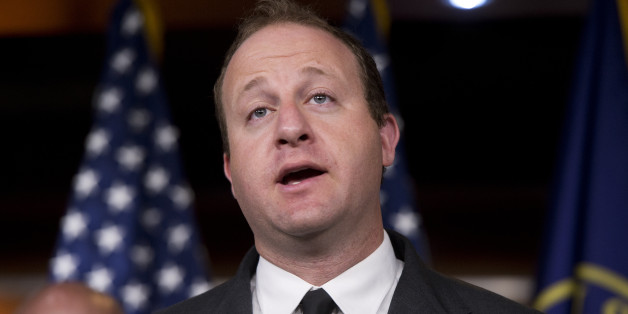 After the U.S. Justice Department's marijuana crackdowns, spying on reporters and aggressive prosecution of Internet activist Aaron Swartz, it seems Attorney General Eric Holder can't make anybody happy these days -- not even Democratic Rep. Jared Polis of Colorado.
Polis, usually a reliable supporter of President Barack Obama's administration, didn't mince words when he told The Coloradoan newspaper on Wednesday that he "would be very happy" to see Holder go.
Polis has famously expressed a dislike to Holder's response to legalized recreational marijuana in Colorado and Washington state.
"Every time we've talked to (Holder) about it -- and I've talked to him many times about it -- it's just kind of the typical attorney thing: no answer, just nothing, talk around it, not yes, not no," Polis told the Coloradoan. "I don't like that. I like directness."
While Holder this week rolled out the administration's new "Smart on Crime" plan, he has been notably silent on marijuana. Eight months after Colorado and Washington voters approved recreational pot, Holder's Justice Department has yet to tell either state whether the federal government will continue to enforce federal drug laws, which still regard marijuana use and possession as illegal. The Justice Department also continues cracking down on California medical marijuana providers, operating legally under state law.
During a February chat on a Reddit "Ask Me Anything" thread , Polis blamed "the law enforcement-industrial complex" for blocking progress on easing the failed war on drugs.
Polis also blasted Holder for Justice Department searches of reporters' phone records and for the prosecution of Aaron Swartz, who committed suicide awaiting trial on federal charges that accused him of illegally downloading documents from a computer database.
"I think that the politics is influencing the prosecutions," Polis told the Coloradoan. The Justice Department is "making examples out of people, and it's wrong. It's abuse of prosecutorial discretion, and the attorney general has done nothing to rein that in."
Polis said Congress was somewhat responsible for allowing the expansion of the National Security Agency's vast surveillance programs through approval of the Patriot Act and failure to challenge the administration before whistleblower Edward Snowden came forward.
"We said, 'Look, this gives such broad authority ... (the federal government) could technically gather information on every American's phone calls,'" Polis told the Coloradoan. "The supporters were saying, 'Oh, that will never happen. You can trust us.' Sure enough, it seems that a lot of the authority we worried about actually was used."
The congressman voted against reauthorization of the Patriot Act and last month voted for a failed amendment to strip the NSA of funding for phone surveillance programs.
Polis has also been vocal about the NSA controversy on Twitter, writing a series of comical Tweets last month with the hashtag #NSALoveSongs.
#NSALoveSongs
"You've Lost That Lovin' Feelin, but Don't Worry We Know Exactly Where It Is"

— Jared Polis (@jaredpolis) June 11, 2013
ALSO ON HUFFPOST:
PHOTO GALLERY
BEFORE YOU GO
Politicians React To NSA Collecting Phone Records
PHOTO GALLERY
Politicians React To NSA Collecting Phone Records