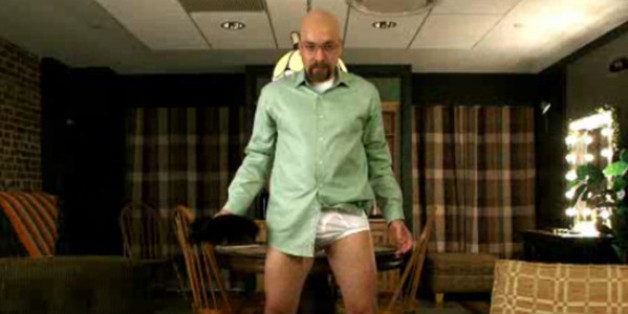 "Joking Bad," Jimmy Fallon's "Breaking Bad" parody, has a new teaser.
Fallon does his best Walter White impression, transforming to pantless wonder in the new teaser released by "Today."
Visit NBCNews.com for breaking news, world news, and news about the economy
This is far from Fallon's first TV parody. He's also taken on "Downton Abbey" with "Downton Sixbey" and "Game of Thrones" with "Game of Desks."
Look for "Joking Bad" to his the small screen in September.
"Breaking Bad" airs Sundays at 9 p.m. ET on AMC and "Late Night With Jimmy Fallon" airs weekdays at 12:35 ET on NBC.
Breaking Bad Season 5 Gallery Images
SUBSCRIBE AND FOLLOW
Get top stories and blog posts emailed to me each day. Newsletters may offer personalized content or advertisements.
Learn more