On Wednesday, Egyptian security forces stormed two sit-in camps occupied by supporters of ousted President Mohammed Morsi, turning much of Cairo into a battlefield.
In the resulting uproar, more than 200 people were killed nationwide, according to the country's health ministry.
Take a look at ten stunning, heartbreaking photos shot in Egypt today.
WARNING: Some readers may find the images disturbing.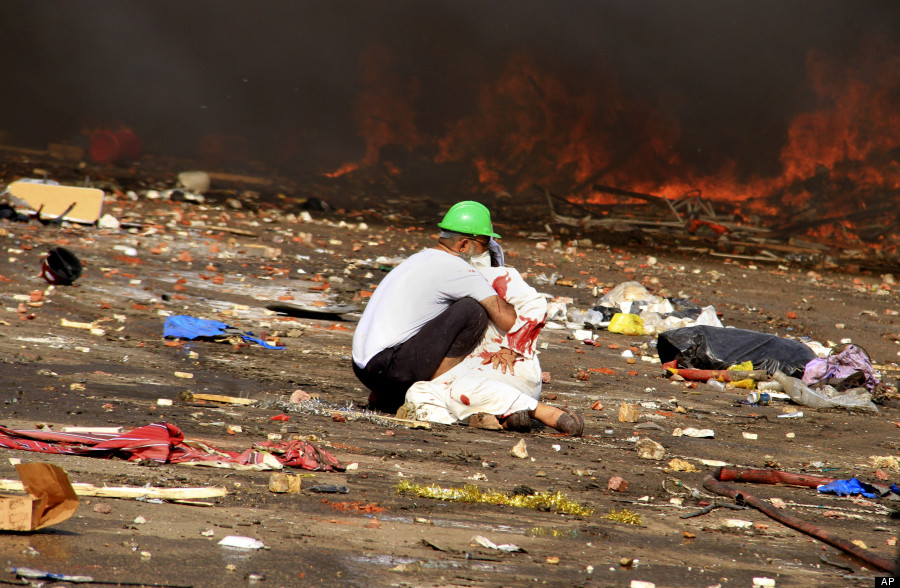 A protester comforts a wounded colleague after Egyptian security forces began to clear a sit-in by supporters of ousted Islamist President Mohammed Morsi in the eastern Nasr City district of Cairo, Egypt, Wednesday, Aug. 14, 2013. (AP Photo/Ahmed Gomaa)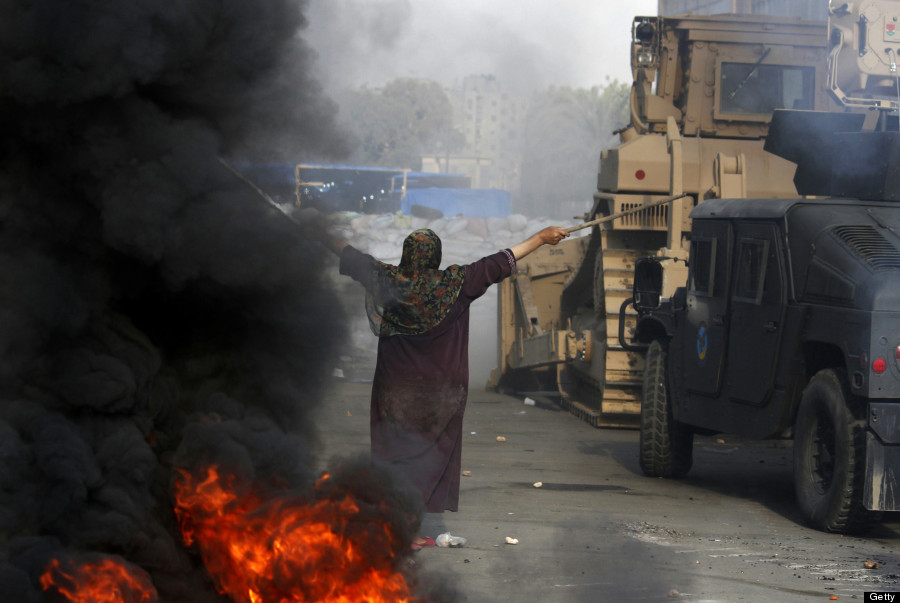 An Egyptian woman tries to stop a military bulldozer from going forward as Egyptian security forces moved in to disperse Morsi supporters. (MOHAMMED ABDEL MONEIM/AFP/Getty Images)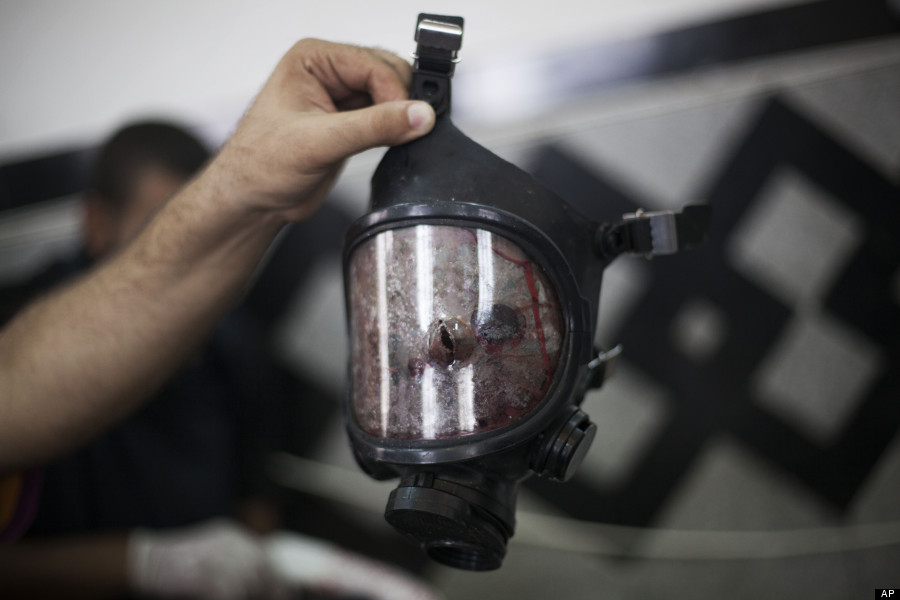 A bullet hole is seen in the front of a gas mask belonging to a Morsi supporter in Cairo's Nasr City district. (AP Photo/Manu Brabo)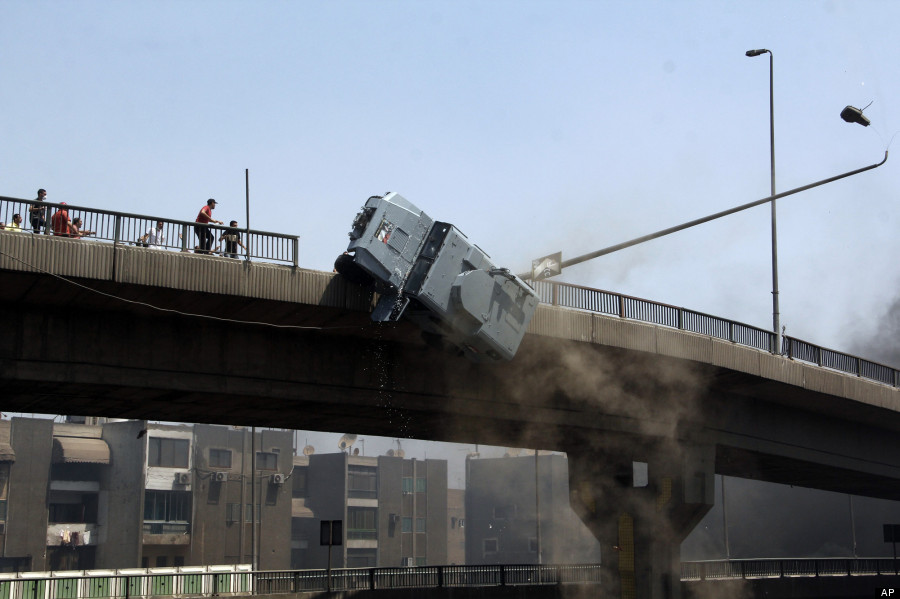 A police vehicle topples off the 6th of October bridge in the eastern Nasr City district of Cairo. (AP Photo/Aly Hazzaa, El Shorouk Newspaper). See more photos and video of the incident here.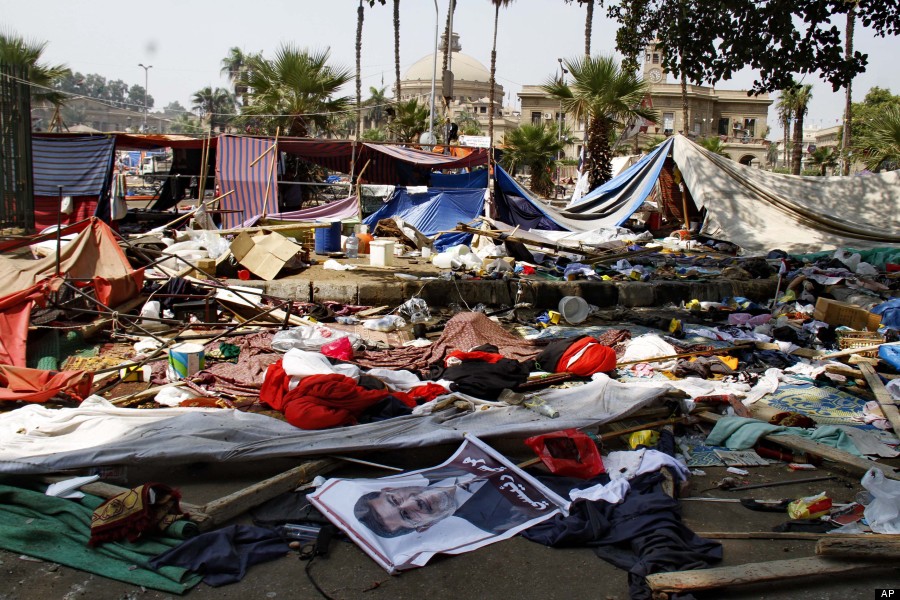 Belongings of protesters remains after security forces moved to clear the smaller camp of Morsi supporters, near Cairo University, Giza, Cairo. (AP Photo/ Ahmed Abd El Latif, El Shorouk Newspaper)
The national identity cards of protesters allegedly killed during a clear-out operation by Egyptian Security Forces on pro-Morsi demonstrators are exchanged at the Rabaa al-Adaweya Medical Centre in the Nasr City district. (Photo by Ed Giles/Getty Images)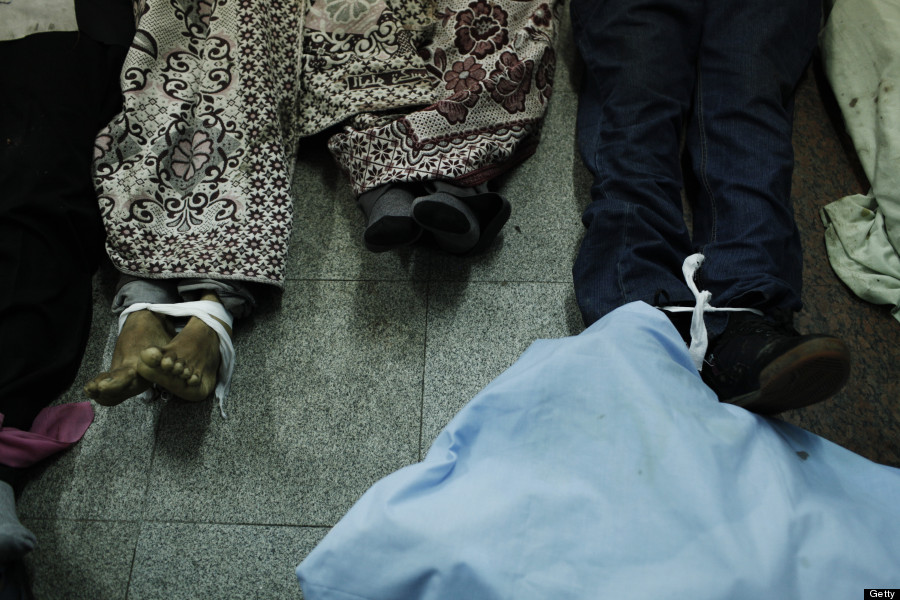 Feet from the bodies of Morsi supporters lie on the floor of the Rabaa al-Adaweya Medical Centre in the Nasr City district on August 14, 2013 in Cairo, Egypt. (Photo by Ed Giles/Getty Images)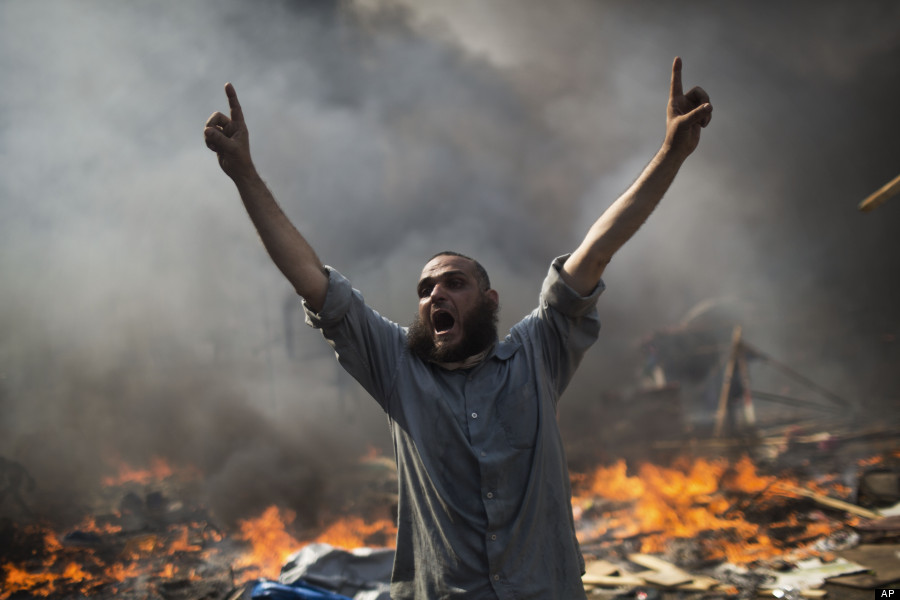 A Morsi supporter shouts during clashes with Egyptian security forces in Cairo's Nasr City district, Egypt. (AP Photo/Manu Brabo)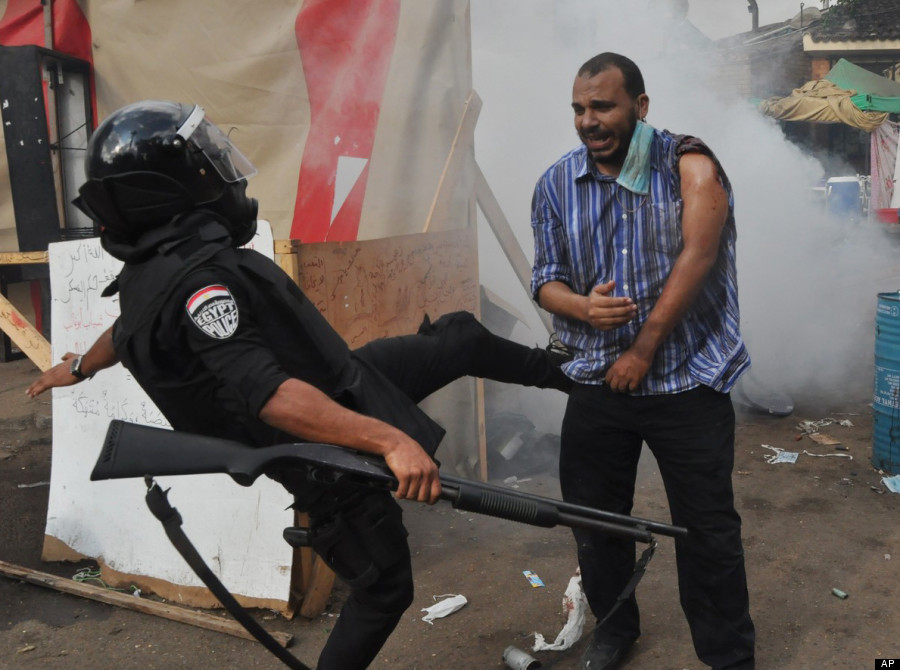 An Egyptian security force kicks a supporter of ousted Islamist President Mohammed Morsi as they clear a sit-in camp set up near Cairo University in Cairo's Giza district. (AP Photo/Hussein Tallal)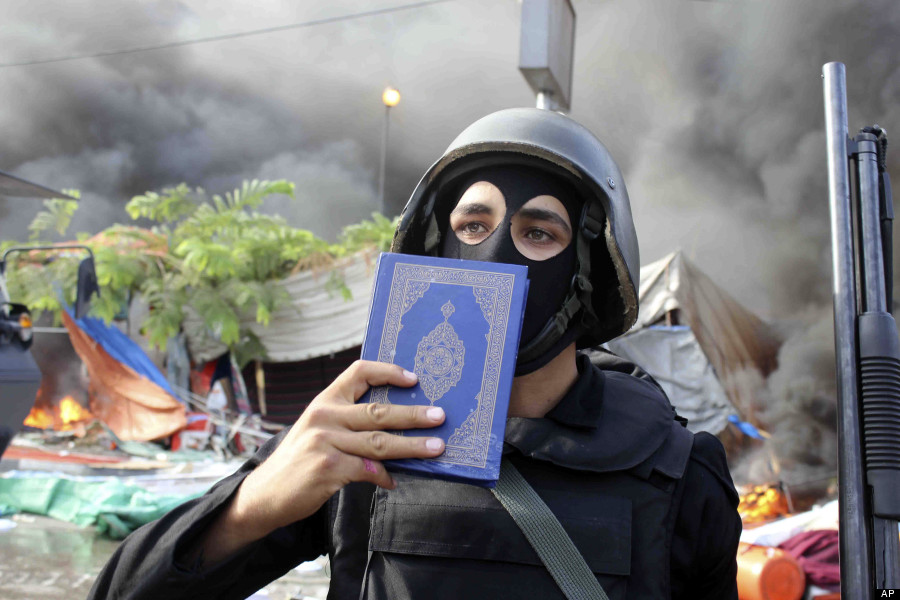 A member of the Egyptian security forces holds up a copy of the Quran they clear the smaller of the two pro-Morsi sit-ins, near the Cairo University campus in Giza, Cairo. (AP Photo/Imad Abdul Rahman)
Captions by the Associated Press
PHOTO GALLERY
BEFORE YOU GO
Key Events In Egypt
PHOTO GALLERY
Key Events In Egypt