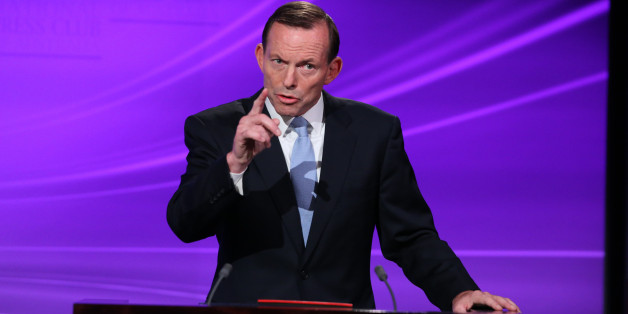 Attention all male politicians: please stop talking about your female colleagues' appearances.
Australian politician Tony Abbott, leader of the country's Liberal Party, might learn this lesson the hard way. According to The Guardian, while describing two female politicians, Fiona Scott and Jackie Kelly, at a press conference this week, Abbott said: "They're both good, young, feisty -- I think I could probably say have a bit of sex appeal -- and are just very connected to the local community."
Because naturally, what constituents should care about when it comes to women in office is how young and sexy they are!
This isn't the first time Abbott has faced criticism for his comments about women. In October 2012, former prime minister Julia Gillard gave what Gawker called an "awesome, blistering speech" to parliament decrying Abbott's "misogyny." And earlier this year, Abbott's daughters gave an interview where they defended him against claims of sexism.
"Dad is always the one pushing us to be better," Frances Abbott said.
Sex appeal notwithstanding, we hope.
ALSO ON HUFFPOST:
PHOTO GALLERY
BEFORE YOU GO
The 10 Most Absurd Things Said About Women This Year -- And Who Said Them
PHOTO GALLERY
The 10 Most Absurd Things Said About Women This Year -- And Who Said Them