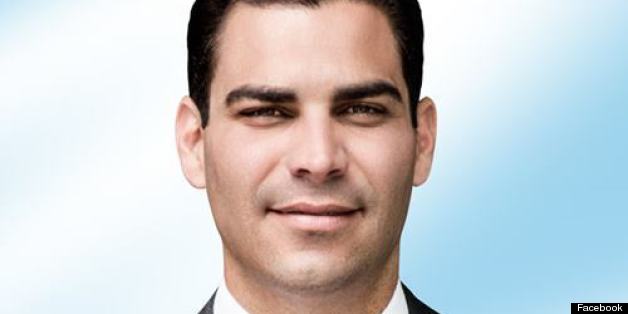 A campaign ad from Miami mayoral candidate Francis Suarez has raised the ire of the local police union.
The image, which Suarez tweeted on Tuesday, features two photos of 18-year-old artist Israel Hernandez, who died last week after being shocked with a Taser by Miami Beach Police.
Though Miami and Miami Beach have separate city governments and police forces, Suarez referenced the tragedy in attacking his opponent, incumbent City of Miami Mayor Tomas Regalado: "[Regalado] has said 'we will fight violence with violence.' If the city of Miami and its surrounding cities are truly going to become influential cities of the future, we must reconsider this way of thinking."
A few words that I feel I absolutely have to share with all of you. pic.twitter.com/NounggkVgL
— Francis Suarez (@FrancisSuarez) August 13, 2013
Miami Fraternal Order of Police president Sergeant Javier Ortiz fired off a statement Thursday morning accusing Suarez of using Hernandez's death for political gain:
"It is unfortunate that Commissioner Francis Suarez has chosen to utilize a sensitive situation in which someone has died on a paid political advertisement for Mayor to obtain votes," he wrote. "There is not a single law enforcement officer that would've wanted Israel Hernandez to die for committing a criminal act."
Ortiz added that Suarez had voted to purchase more Tasers for Miami Police last month. He also placed blame for Hernandez's death on the teen, who was tasered after running from MBPD officers who spotted him spray-painting on an abandoned, graffiti-covered McDonald's restaurant.
The officer involved in the tasering has been placed on administrative leave; the investigation into Hernandez's death is under independent review by the Florida Department of Law Enforcement.
"I was basically expressing solidarity with the family," Suarez told WSVN.
His message didn't seem to go over any better on Twitter than with the police union. It garnered one retweet and one reply:
@FrancisSuarez Way to capitalize on a senseless death, I'm sure #reefa would love the use of his likeness in your otherwise hollow message.
— rcambon (@rcambon) August 15, 2013