This story comes courtesy of LA CANVAS.
It's mid-summer, you're all out of vacation days, and you can practically fry an egg on your roof. Best way to escape this inferno? Head to the embodiment of indie music bliss, F*ck Yeah Fest, at LA State Historic Park. It's FYF's 10th anniversary this year, and the festival has put together one of its best and meatiest lineups to date. So if you haven't already got it on your calendar, save the date for August 24th and 25th for what's sure to be a kick-ass, reverb-filled weekend, with Yeah Yeah Yeahs and My Bloody Valentine headlining. See our list of survival tips and must-see acts to make your FYF experience parking-lot-porta-potty-I-don't-know-who-to-see disaster-free.
QUICK TIPS:
1. Go Public: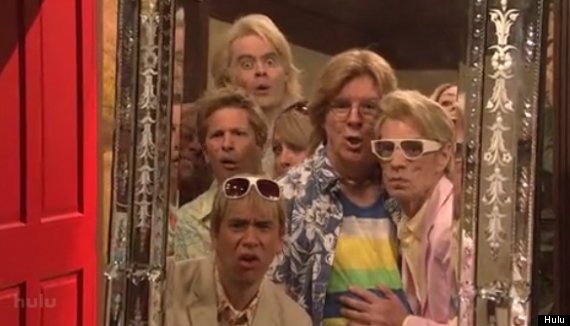 Photo of 'The Californians' via Hulu.
Unless you want to sound like a bad impression of SNL's The Californians skit, take public transport. There's the gold line to Chinatown that will shave a good hour and a lot of fury from your commute. Option 2: Bike. (Just remember to employ festive decorations or drop a pin on your phone's GPS, so your beer-goggled self can remember where you stacked that shit later.)
2. Pre-game in Chinatown: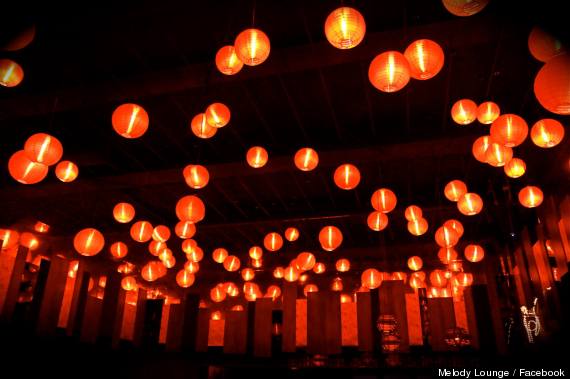 Photo via Melody Lounge / Facebook.
Since you're smart, you've arrived via subway right in the heart of Chinatown. Best advice? Relax, get some cocktails or some dim sum in Chinatown before heading into the battlefield. If beer's your thing, we recommend Melody Lounge on Hill St. for $7 beer flights.
3. Be Fashionably-Practical: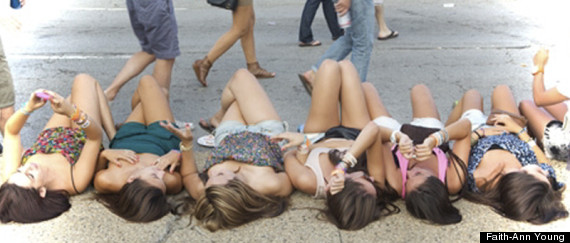 Photo by Faith-Ann Young
We got the advice from DJ Heidi (arguably one of LA's most fashionable vinyl-addicts/DJs): "Bring your fashion A-game, this ain't Glastonbury or Outside Lands–sure, there is a little dust–but you are not going to ruin your shoes."
DOs: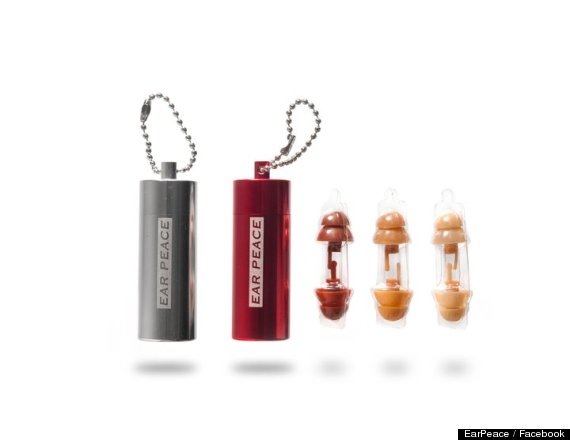 Photo via EarPeace / Facebook.
Hat, scarves (to field the dust), comfy shoes, summer dresses, ear plugs (Etymotics or EarPeace are great for lowering volume without distorting sound like those crappy foam ones do).
DON'Ts: Photo of the atmosphere at the Electric Daisy Carnival by AP.
Heels. And any outfit that looks like it belongs at EDC.
4. Stay Cool: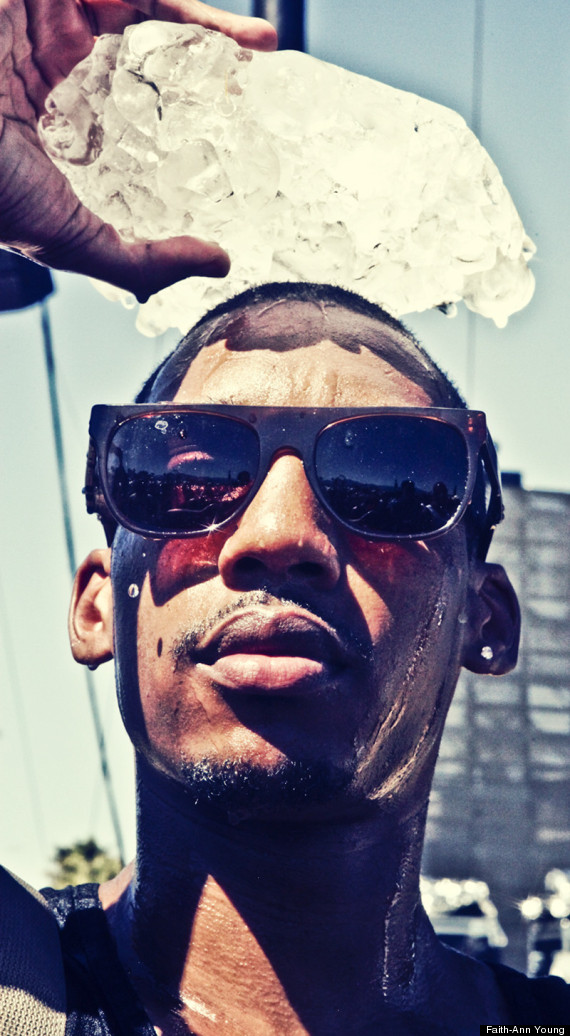 Photo by Faith-Ann Young
It's hot as balls out there…so it's important you drink plenty of water. F* Yeah Fest provides water bottle hydration stations. How did the legendary DJ Harvey (who performed in 2012) escape the heat? Ice Cream.
5. Porta-Potties: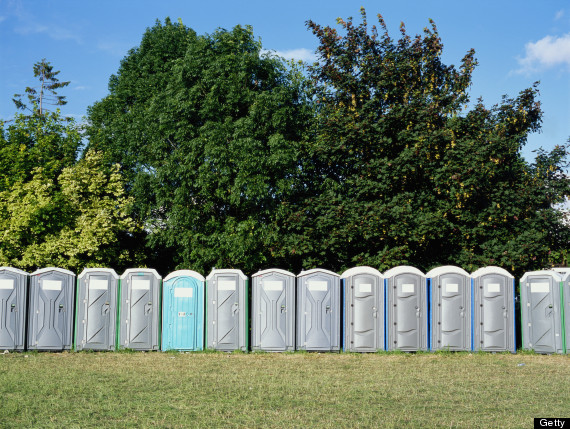 File photo of portable toilets.
It's definitely gotten better every single year on this front. But with this shit (pun intended) it's really logical: either plan ahead and go before you need to go, wear a diaper, or as festival regular Wayne Coyne of The Flaming Lips once recommended "do some practicing where you hold your piss a little bit longer." Obviously option A is advised. Also, pack a sealed bag of wet-wipes to avoid catastrophic oh-shit-I-took-a-shit-but-there's-no-TP moments.
6. Bring $$$: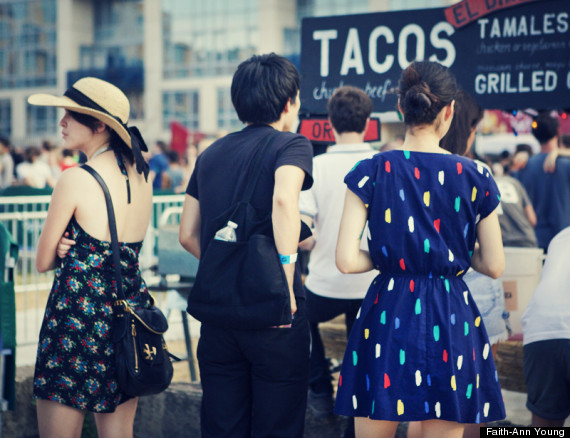 Photo by Faith-Ann Young
FYF is one of the few festivals that has an awesome selection not only of food, but also of rad clothing designers, artists, and records. Just remember, if you are going to buy, make sure you do the rounds and figure out where to stash it.
Check out LA CANVAS for the 2013 FYF acts to catch!
Faith-Ann Young (or FAY as she's known) is an artist, a photographer, writer, digital strategist, video producer, and creative director. LA CANVAS Magazine is the leading voice of the artists, designers, chefs, musicians, and creative entrepreneurs of Los Angeles. By showcasing the grit and shine of the city, LA CANVAS inspires the tastemakers of tomorrow.
RELATED ON HUFFPOST:
Check out photos of some of the FYF bands we're excited for: