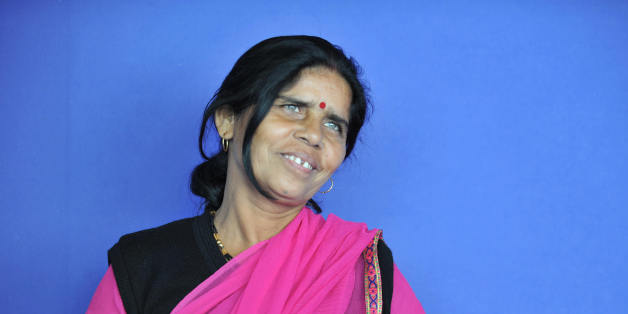 "Just who do you think you are?" is a question that Sampat is used to hearing. At times, she acts like she is running a small detective agency; on other occasions, she behaves like a police officer patrolling Bundelkhand, a hardscrabble region in Uttar Pradesh, India's largest state. In Atarra, where her office is based, Sampat's endless meddling has nettled many and left others slightly baffled. It has been like that of all her life, wherever she has lived.
Sampat does not know exactly why she has persistently felt compelled to get involved in other people's business --- indeed, it represents one of the greatest mysteries that she has encountered in her life. She once declared that "not even I understand Sampat Pal." She paused and then, wrinkling her brow as she pondered the enigma that she represented to herself, came up with an idea. "When I die, the Indian government should look in my brain and find out how I have become like this." It was an earnest, if somewhat humorous, suggestion. After a moment, she added, "They should look into my heart too, that could help."
Sampat Pal is the founder and commander-in-chief of India's Pink Gang, known as the Gulabi Gang in Hindi. Three years ago, I wrote an article in Slate about the gang, which is best-known for its vigilante tactics. Named after their pink sari uniforms and pink-painted bamboo sticks, this group of around 20,000 members take on everyone from abusive husbands to crooked police, who often refuse to register and investigate rape cases.