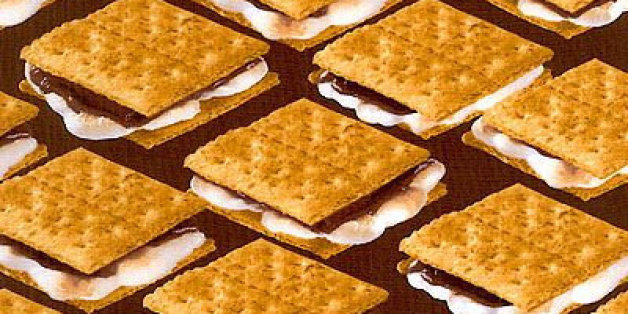 It's no secret that here at HuffPost Taste we're more than just a little in love with s'mores. Because what's not to like? We dig the graham crackers. We love the marshmallows. And we absolutely adore the chocolate. When you combine those three great ingredients together with the smokiness of cooking over an open fire, it's like magic.
We love s'mores so much we wish we could eat them every day, but we know that isn't the best idea. (We curse our conscience sometimes.) So we've found ways to share our adoration for this summertime dessert in other ways, like with s'more earrings, pillows and soaps. Etsy wowed us with their abundance of hot dog swag last month, and they did not disappoint when it came to s'mores. Check out all the ways you can show your love for s'mores.
Want to read more from HuffPost Taste? Follow us on Twitter, Facebook, Pinterest and Tumblr.
PHOTO GALLERY
BEFORE YOU GO
S'mores Swag
PHOTO GALLERY
S'mores Swag