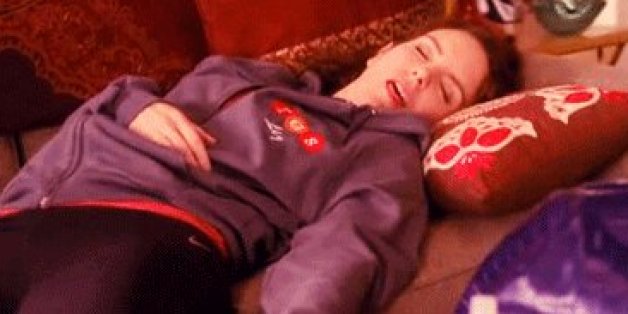 Let us walk you through the 19 stages of the agonizing journey that is arriving to work on time.
1. You're happily dreaming.

2. Your alarm goes off.

3. You just "can't" with today.

4. You force yourself out of bed.

5. YOU NEED COFFEE OR ELSE YOU WILL KILL.

6. You get coffee.

7. Traffic is worse than usual.

8. You realize you're running late.

9. Everyone else seems to be moving at a glacial pace.

10. Something happens on the subway that you REALLY can't handle today.

11. You stop caring if you're late.

12. You're starving.

13. You're running REALLY late and start to care again.

14. Your entire career flashes before your eyes.

15. This:

16. You panic and run. You're sweating. Must abandon coffee so you don't seem like you decided to get coffee instead of being on time.

17. Nothing matters anymore. You run like you've never run before.

18. Turns out, all of your co-workers are running late too.

19. And then, you realize you have to do it all again the same day.

ALSO ON HUFFPOST:
PHOTO GALLERIES
Things You Don't Want To See On The Train