With only seconds to spare, a resourceful Chinese cop figured out how to rescue a suicidal woman dangling precariously from a ledge.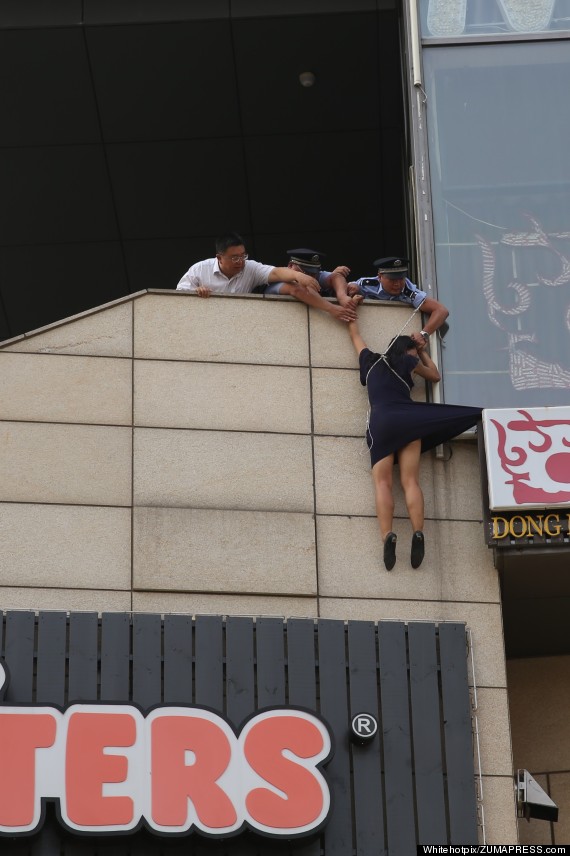 To help bring the woman to safety, the unidentified policeman handcuffed himself to her and used a rope to pull her up. Cops didn't reveal any details as to what led the woman to nearly take her life.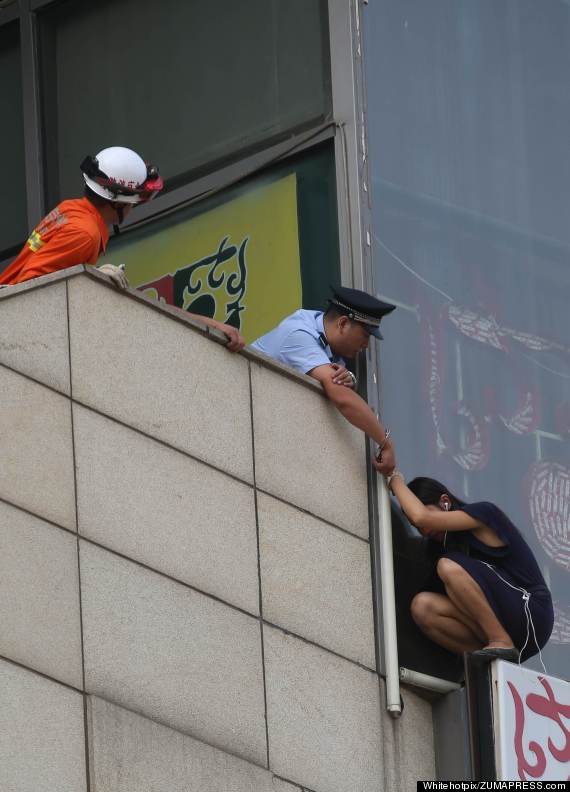 Oftentimes, the only tools cops have to rescue a suicidal person are their handcuffs.
After police dashed to the scene, they handcuffed the 30-something man to a railing and pulled him up by his clothes even as he bit the officer who was helping to save his life.

Need help? In the U.S., call 1-800-273-8255 for the National Suicide Prevention Lifeline. Also on HuffPost:
FOLLOW HUFFPOST