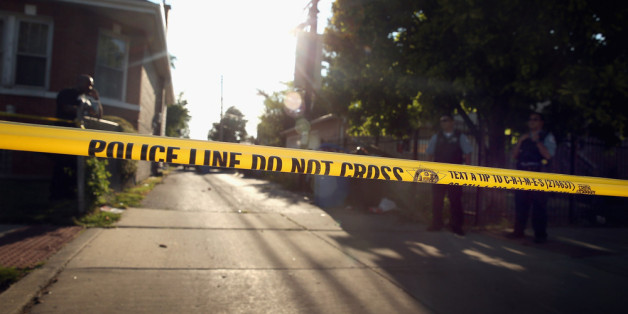 Two men were killed and almost a dozen other people -- seven of them teenagers -- were wounded in shootings Thursday night into Friday citywide in Chicago.
A 25-year-old man was fatally shot while he was driving about 11:40 p.m. in the 9100 block of South Justine Street in the Washington Heights neighborhood, the Chicago Sun-Times reports.
Authorities found the man slumped over behind the wheel after being shot several times and crashing into a flower planter. He was pronounced dead at an area hospital.
Earlier in the evening, 29-year-old Dequantay Bingmon was shot while riding a bicycle on 120th Place between State Street and Michigan Avenue about 8:50 p.m. in the West Pullman neighborhood. Bingmon was struck in the chest and back and pronounced dead on the scene, according to DNAinfo Chicago.
About two hours later and a mile away from that fatal shooting, another man was shot in the abdomen in the 12600 block of South Eggleston Avenue, the Chicago Tribune reports.
In the same neighborhood, in the 12200 block of South Halsted Street, about 12:05 a.m., two teens -- aged 18 and 19 -- were shot. The 19-year-old was shot in the head and left in critical condition, according to the Tribune.
No one is in custody in any of the shootings as of Friday morning.
RELATED ON HUFFPOST:
PHOTO GALLERY
BEFORE YOU GO
Crime In Chicago
PHOTO GALLERY
Crime In Chicago