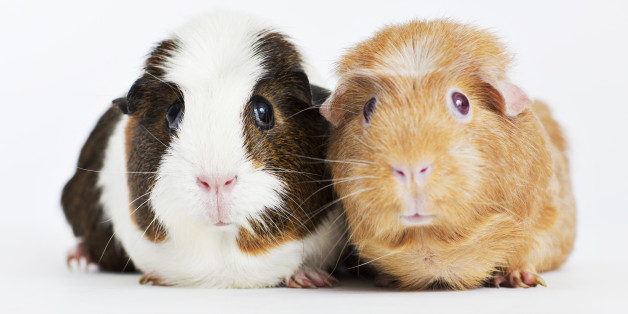 Guinea pigs may not be able to stop that loving feeling, but they'll have to take it somewhere else.
As Germany's The Local notes, the university's Institute of Neuroscience and Behavioral Biology kept the guinea pigs in a large outdoor cage with a posted sign that read: "These animals live in non-committal, mixed-gender groups and mate with every possible partner."
The administrative court sided with the local resident Thursday, ruling that the enclosure must be at least three meters (nearly 10 feet) away from any residences. Presently, the guinea pig pen is located two meters (about 6.5 feet) from the neighbor's property.
SUBSCRIBE AND FOLLOW
Get top stories and blog posts emailed to me each day. Newsletters may offer personalized content or advertisements.
Learn more