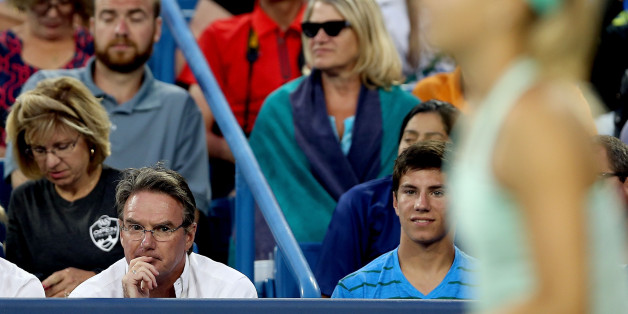 Maria Sharapova and Jimmy Connors were apparently not particularly mindful of the motto on the flag of Cincinnati while in town for the Western & Southern Open.
Shortly after the 26-year-old Russian tennis star was upset by Sloane Stephens in the first round on Thursday, she fired Connors, as first reported by The Times of London. The eight-time Grand Slam winner had been her coach for just 34 days and one match, according to ESPN.
Every good round starts with a bogey-- Not the start we wanted, so back to work tomorrow.
Apparently, Sharapova did not see things the same way.
Connors next message on Twitter suggested that he handled the dismissal well -- and with a stiff drink.
Back home in SB-- family,pups, and home cooking. Oh-- I forgot, and a vodka on the rocks.
PHOTOS: Sharapova vs. Stephens
SUBSCRIBE AND FOLLOW
Get top stories and blog posts emailed to me each day. Newsletters may offer personalized content or advertisements.
Learn more