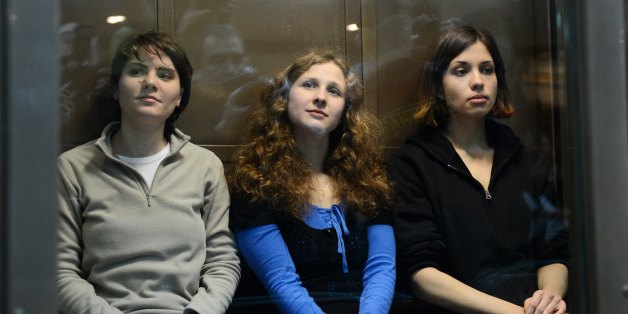 Maxim Pozdorovkin, who met with some of the Pussy Riot members in Moscow this week, told HuffPost Live's Marc Lamont Hill that they're doing "okay."
Pozdorovkin, co-director of the HBO documentary "Pussy Riot: A Punk Prayer," noted, "I think that they're a little bit dispirited recently... I think their support from the people is probably down according to them and a few other people. They're probably liked even less than they were before."
SUBSCRIBE AND FOLLOW
Get top stories and blog posts emailed to me each day. Newsletters may offer personalized content or advertisements.
Learn more