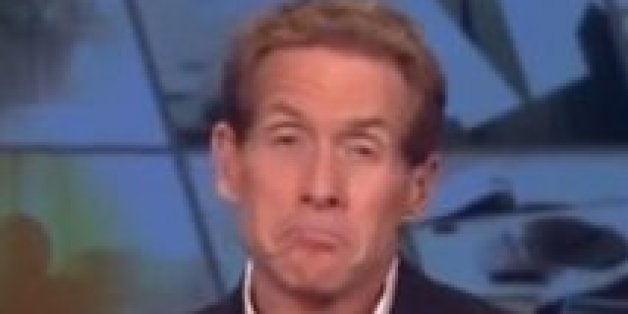 Skip Bayless either thinks that the Denver Broncos have absolutely zero chance to compete for the AFC crown or he is quite confused about the conference affiliation of the Seattle Seahawks.
Must admit, Seahawks looking like more of a threat to New England in the AFC than Denver is right now.

— Skip Bayless (@RealSkipBayless) August 18, 2013
In a preseason game that included injuries to Denver players Derek Wolfe, Champ Bailey, Wes Welker, Louis Vasquez and Stewart Bradley, Seattle romped to a 40-10 win. The lackluster showing from the Broncos prompted the above tweet from ESPN's Bayless.
Either he forgot that the Seahawks left the AFC West for the NFC West ahead of the 2002 season or he really believes it will be incredibly unlikely that Denver competes with the New England Patriots (or the defending Super Bowl champion Baltimore Ravens) to win the conference. Sportsgrid, USA Today, Complex Sports and The Sporting News were among those who thought it was a case of ignorance rather than snark. Deadspin presented the tweet without comment. What do you think?
A day earlier, Bayless let his Twitter followers know how impressed he was with the 2013 New England Patriots.
The Patriots are even better than they were last year.

— Skip Bayless (@RealSkipBayless) August 17, 2013
Could Bayless' feelings about the latest iteration of the Patriots have anything to do with the addition of Tim Tebow?
If Bayless has any questions about the Seahawks then perhaps he can reach out to Seattle cornerback Richard Sherman. The bookers at "First Take" should have his contact information.
FLASHBACK: Richard Sherman vs. Skip Bayless
ALSO ON HUFFPOST:
PHOTO GALLERIES
Best 2013 Sports Photos