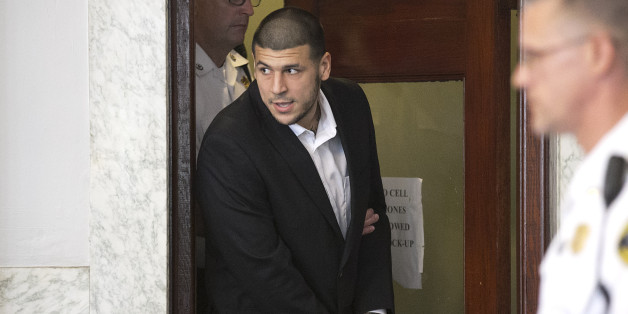 In the postscript to the letter addressed to "Collin" and obtained by Radar Online, Hernandez wrote, "Im a great dude don't believe all the neg. publicity please!"
After looking ahead to being found "not guilty" in the first letter obtained by TMZ and subsequently writing that "everything happens for a reason" in the second note made public, Hernandez addressed one concern involving his daughter in the third letter: "I miss by little girl terribly an my biggest fear of all is she wont know daddy!"
Despite his pleas to his pen pals to keep his letters private, Hernandez's notes keep becoming public.
Also on HuffPost:
PHOTOS: The Aaron Hernandez Case
SUBSCRIBE AND FOLLOW
Get top stories and blog posts emailed to me each day. Newsletters may offer personalized content or advertisements.
Learn more