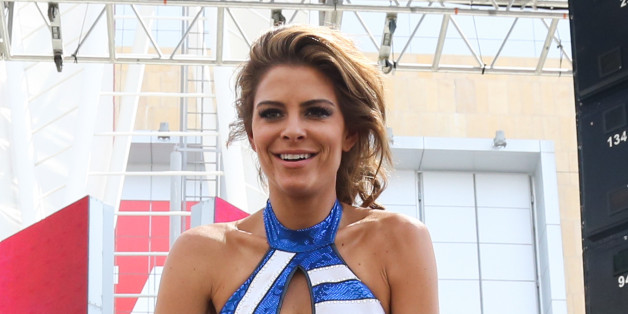 Maria Menounos is gorgeous and tough!
Menounos, 35, faced "Total Divas" star Eva Marie in the ring for WWE's Summerslam Axxess on Sunday. The "Extra" host put her abs on display in a halter crop top and wore blue glittering spandex leggings to the match.
This wasn't Menounos' first time in the ring -- she has been a lifelong fan of WWE and has made several appearances in the ring, squaring off against various other female wrestlers.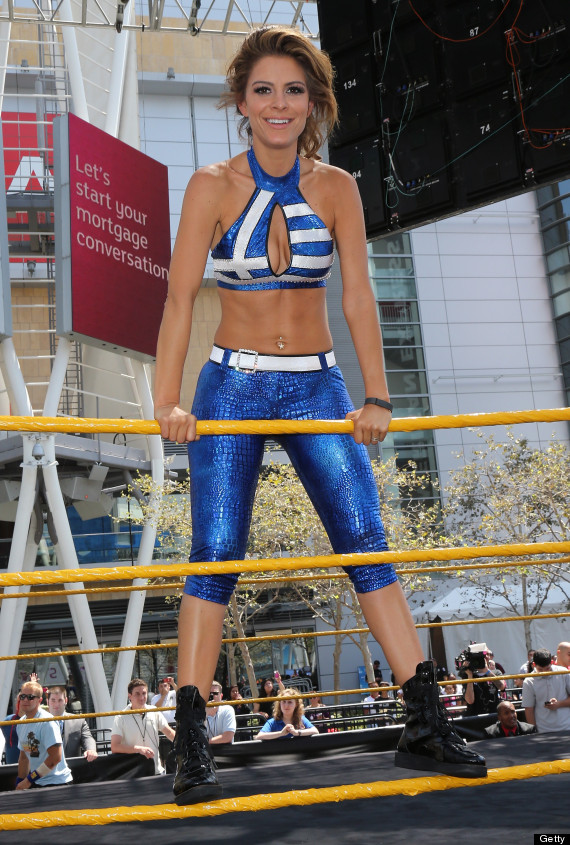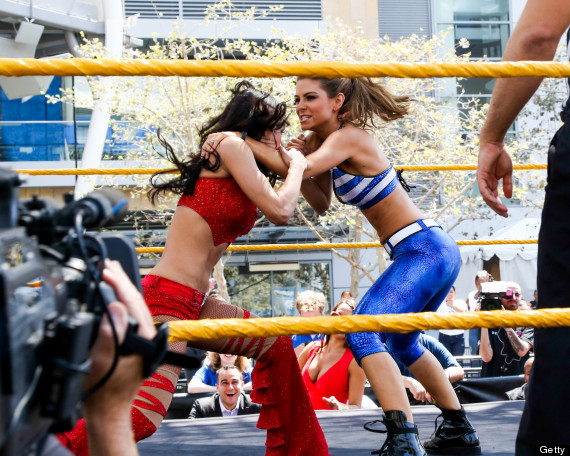 RELATED ON HUFFPOST:
Celebrities Wearing Spandex