There's nothing more satisfying than throwing a fabulous party. When your friends and family have a great time at your home and thank you for being a gracious host, you won't even mind cleaning up afterwards. But pulling off a stellar shindig without a hitch isn't always so easy. There's a lot to remember to make sure it runs smoothly.
Here are five party mistakes we've all been guilty of and how to make sure we won't make them again.
1. Making Everyone Stand, Awkwardly. We've all been there: You're at a party, trying to find a place to lean so you can actually enjoy that hors d'oeuvre, but there's nowhere to go.
Instead: Pull out anything that can be used as a seat -- ottomans, footstools, anything -- so guests can take a break now and then. Throwing a bigger event? Rent folding chairs.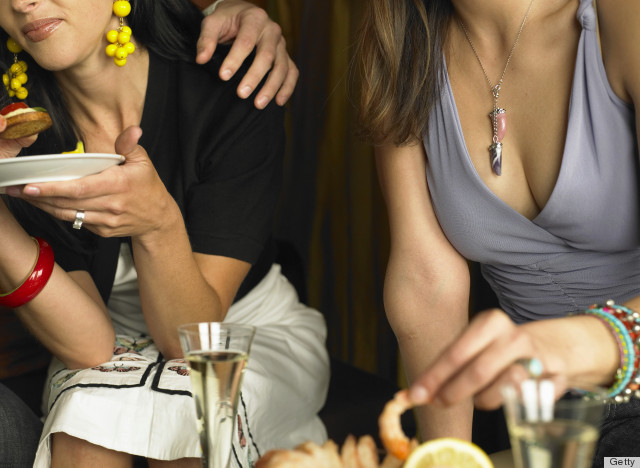 2. Not Giving A Clear Time Frame. Will your guests have to block off their entire Saturday for your party? Or do you just want them over for a few hours? When no one knows, people will either awkwardly linger, or abruptly leave.
Instead: Note the hours you'll be entertaining guests on your invitation.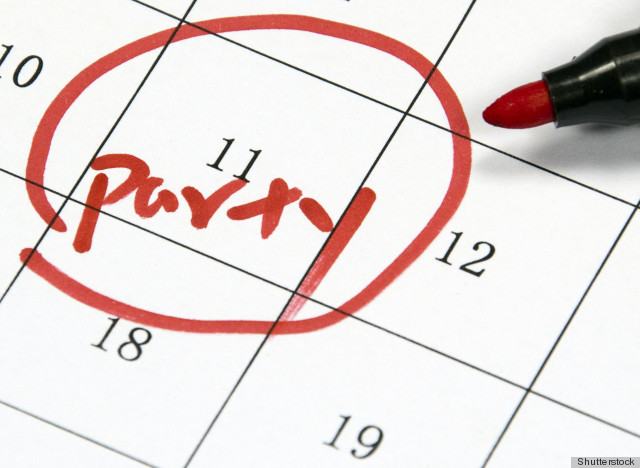 3. Not Having Enough Food. You don't have to serve dinner at your next cocktail party, but you should make sure to offer enough snacks so guests don't immediately get tipsy after one martini.
Instead: When in doubt, pick up more chips and salsa. Or, outsource your appetizers by ordering a slew from your favorite take-out place.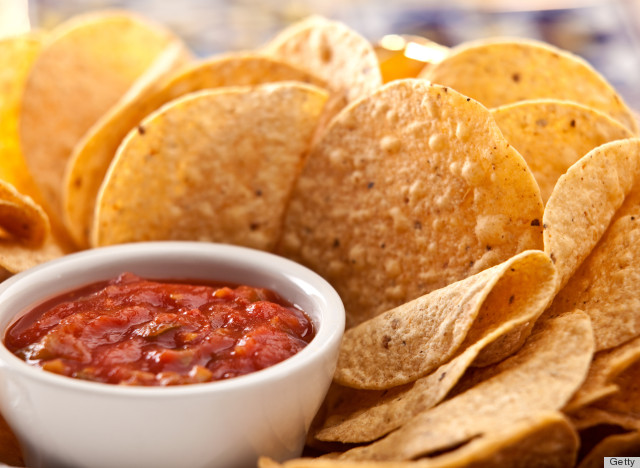 4. Sending Unclear Invitations. Can your guests easily find your home? Do your guests know where to park, if you live in a busy area? These are the biggest unknowns when receiving an invite.
Instead: If you're having more than a few close friends over, err on the side of overcommunicating. Let them know where they can park and any local landmarks for navigation.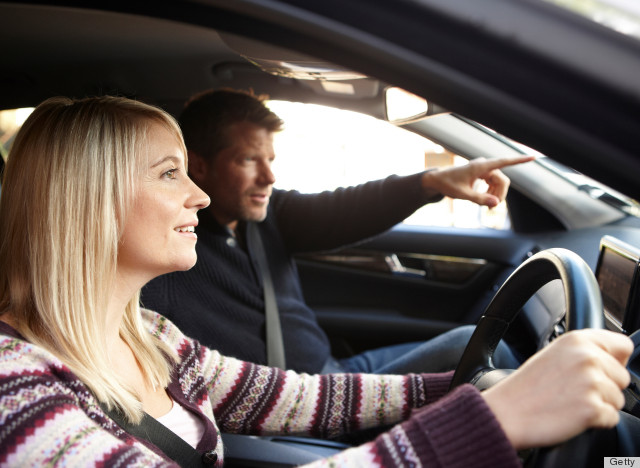 5. The Standoff. No, you don't have to hover in every guest's conversations. But, without an introduction, some people might not mix as well as you'd like. This usually ends up in a "standoff" of two groups that won't mingle, or worse, silence from all parties involved.
Instead: Introduce guests to each other when they arrive.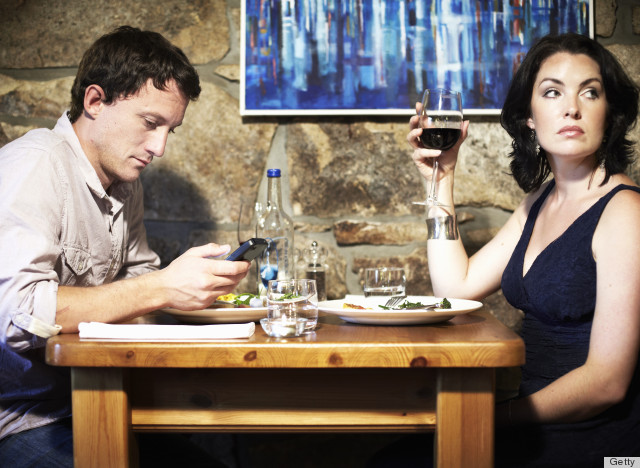 We've informally polled our peers to figure out the most annoying guests that one would come across at a party. From "The Barnacle" to "The Drive-By Guest," here are the 10 people to watch out for... and how to deal with them.
The 10 Most Annoying Guests
The Guest: You've met this person a million times before, but you can never remember their name. They might be a friend's brother, a co-worker's fiance, or worse, a neighbor. You could've asked for a name earlier in the night, but now that window has closed and it's just too awkward to even ask. How To Handle Them: You could bring in a new person to talk to Mr. Mystery and hope that they'll simply introduce themselves to one another. But technically, you are supposed to introduce whoever you bring in to a conversation. So we go with whatever's easiest: Smiling and nodding, or developing a catchy nickname ("Hi handsome!" "Hello stumblebum!" etc). Flickr photo: U.S. National Archives

The Guest: I can't take credit for this moniker--that came from Amy Sedaris, who cleverly classified the party guest who sticks to you like a, well, barnacle. Maybe she hasn't seen you in months and needs to fill you in on every single detail that's passed since then. Now you're stuck with her. How To Handle Them: This is why you never come to a party alone. And why you should have a code word or phrase. Bring your barnacle over to your significant other, friend or whoever and say something like, "You must bring my good friend up to speed on the McMasters account while I check on the stuffed olives." Again, your code phrase may be different. But what matters is getting the barnacle to circulate. Far away from you. Flickr photo: Seat850

The Guest: Out of politeness, you invited your neighbor to your party. And though you share a sidewalk, you've never uttered more than a "Good Morning!" to each other. Now, this person is in your home and you're not quite sure what to expect. How To Handle Them: Odds are, the neighbor feels just as awkward as you do about your non-friendship. If left alone, they'll probably stand off to the corner, wondering what to do. So, throw open the welcome mat, make them feel at home and introduce them to an acquaintance. Flickr photo: NationaalArchief

The Guest(s): These are the people who will only talk to their small, already-established group of friends. They can be found sitting in a circle (at times in another room), and will only make fleeting references to the people around them, never engaging. How To Handle Them: Clusters happen when people feel insecure about going outside their known world. This usually occurs when you try to mix friend circles (work, friends, family). Clusters are tough to avoid, but not impossible. A good way is to find the least-occupied of the group and introduce them to a new person. Repeat until the cluster dissolves. Flickr photo: U.S. National Archives

The Guest: HELLO-HOW-ARE-YOU, bye! They come by long enough to make an appearance, but keep their coats on, awaiting a more important engagement. Frequently can be found texting off in a corner. How To Handle Them: A drive-by guest is a ball of energy that's hard to contain. If you're set on getting them to stay, make it a party policy to take all coats when guests arrive. That'll make them stay put for at least an extra 15 minutes. Otherwise, it's better to take control of the situation by thanking them for coming by and seeing them off. Who wants someone hanging around that doesn't want to be there? Flickr photo: George Eastman House

The Guest: It's a half-hour before your party officially starts and this guest is in your home. Eager and excited, she really wants to get into the party spirit... while you're finishing up the food and still need to get dressed. How To Handle Them: If you really need a moment, send this guest to get some last-minute necessities -- ice, soda, whatever. Make something up if you have to. Otherwise, take advantage of the free help and put them to work. Even the clumsiest person can handle assembling a cheese platter. Flickr photo: George Eastman House

The Guest: Also known as Debbie Downer, this is the one person who can singularly bring down the whole mood with a simple: "Well it was a good year for YOU, maybe." Sad Sacks often arrive in disguise, appearing after one too many glasses of red wine. (And it's always red wine, for some reason.) How To Handle Them: It's best not to ask the Sad Sack any open-ended questions, especially ones that can lead into stories about health, politics or relationship problems. Though that might be in vain, since a Sad Sack often brings things up out of the blue. Instead, laugh it off (if you can) and initiate a change of subject. Or, to make sparks fly, introduce them to The Barnacle! Flickr photo: State Library Of NSW

The Guest: This is the one person who really can't take a hint. They'll stay, long after everyone else has left, even though you're (visibly) falling asleep before their eyes. How To Handle Them: You can try to be polite by dimming the lights or putting everything away... but that's not how you got into this bind in the first place. In this case, it's best to be direct. The charming thing about The Last Man Standing is that they've enjoyed the festivities so much, they didn't even notice their singular situation. Flickr photo: Library Of Congress

The Guest(s): This is the couple that really shouldn't be together. They are content to treat their relationship like a years-long game of chicken, waiting for the other person to make the move. Nobody wins, especially if these people are in your home. How To Handle Them: The thing about Bummer Couples is that they are usually fine... when they are not together. So divide and conquer -- engage one half of the couple in a conversation, while the other mingles. Flickr photo: Library Of Congress

The Guest(s): What's that sound? Is it the pitter-patter of feet running through your home, lingering a little too close to the punch and occasionally putting their fingers into the cupcakes? Babysitters are hard to come by on New Year's, so you'll likely find yourself entertaining other people's children. How To Handle Them: Do you have a TV? In an room that's away from the punch? Good. Turn on whatever cartoon is on, give the kids a platter of cookies and hope for the best. Flickr photo: floridamemory
Have something to say? Check out HuffPost Home on Twitter, Facebook, Pinterest, Tumblr and Instagram.
**
Do you have a home story idea or tip? Email us at homesubmissions@huffingtonpost.com. (PR pitches sent to this address will be ignored.)