Paint balloons. Pop Balloons. Watch Closely.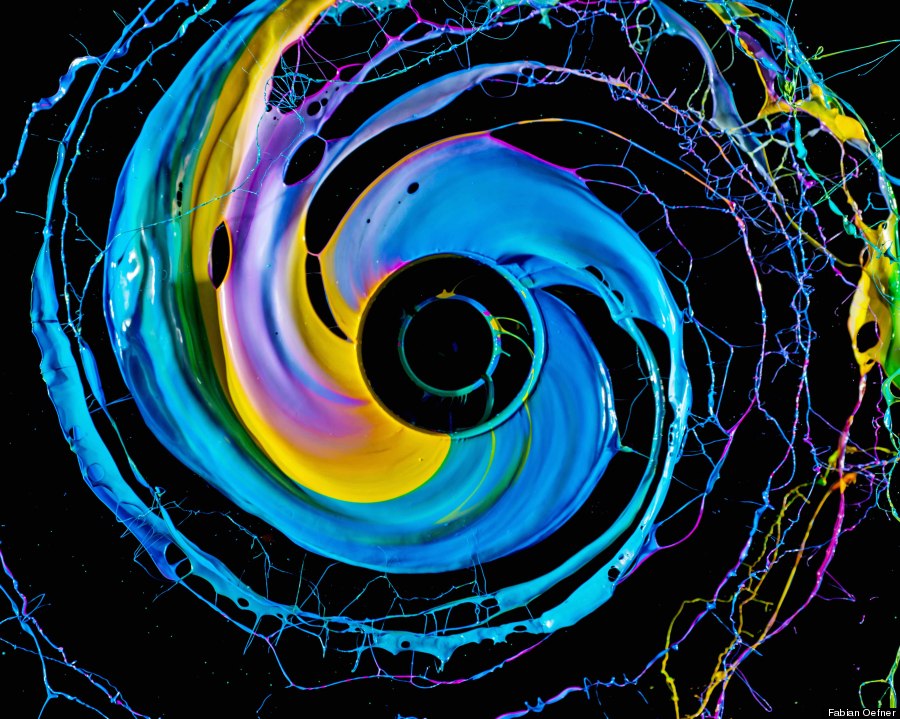 Swiss artist Fabian Oefner uses everyday materials to explore the nexus of art, science and magic. His "Liquid Jewels" series toys with the aesthetic effects of air pressure by popping air-filled balloons that have been covered in acid-rainbow paints.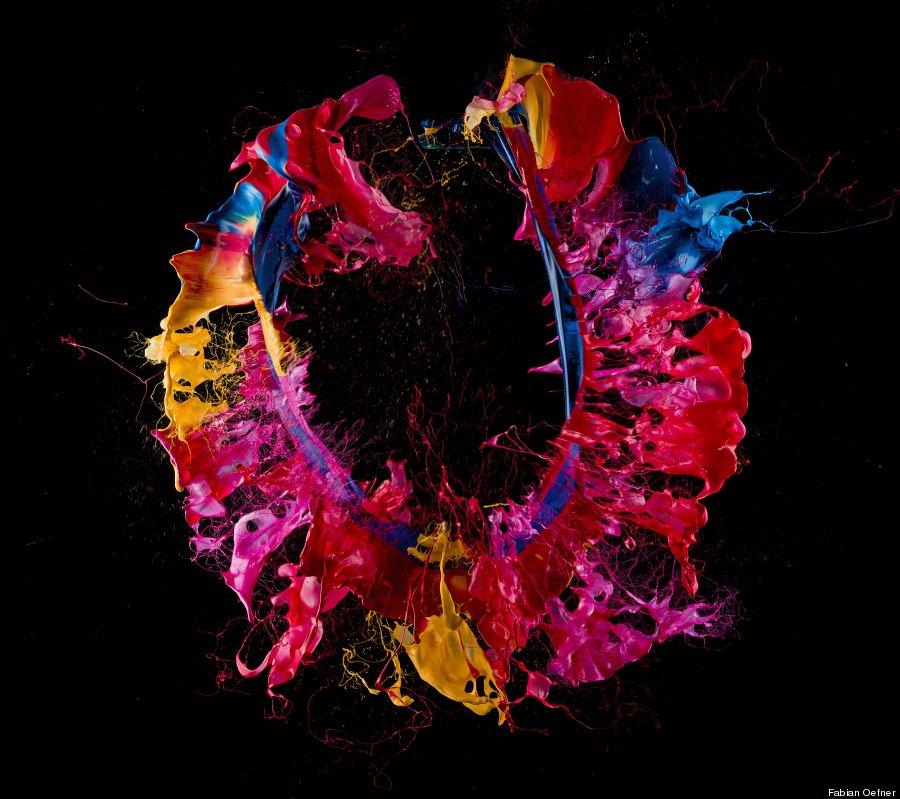 Just a single prick of a needle and the paint goes flying, forming wild, gravity-resistant configurations that Oefner likens to frozen fireworks. "If you look closely," Oefner writes on Behance, "you can see, how the individual shades start to mix with each other, blue and magenta becomes violet, red and yellow becomes orange…within a few microseconds, the paint forms into the most beautiful color combinations…and then its gone again."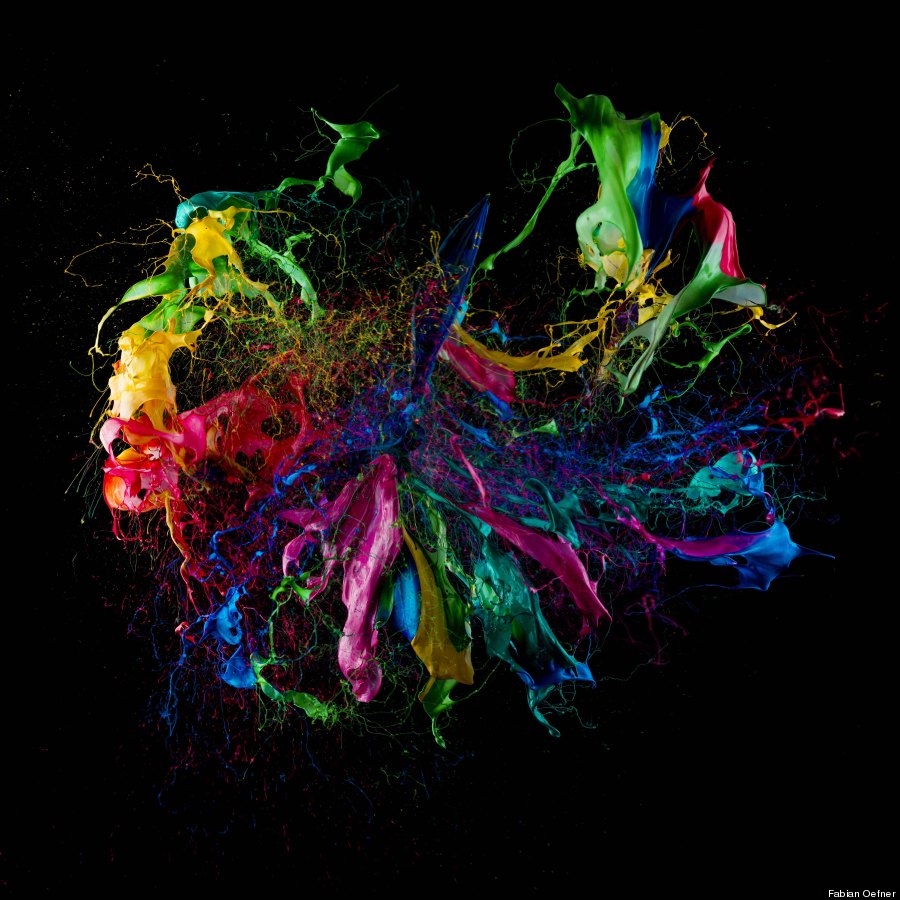 The results of the series are breathtaking; there were, however, a couple mishaps along the way. "I remember one balloon burst directly into my face, while I was preparing the last layer of paint… I looked like a walking piece of art afterwards," Oefner told Wired UK.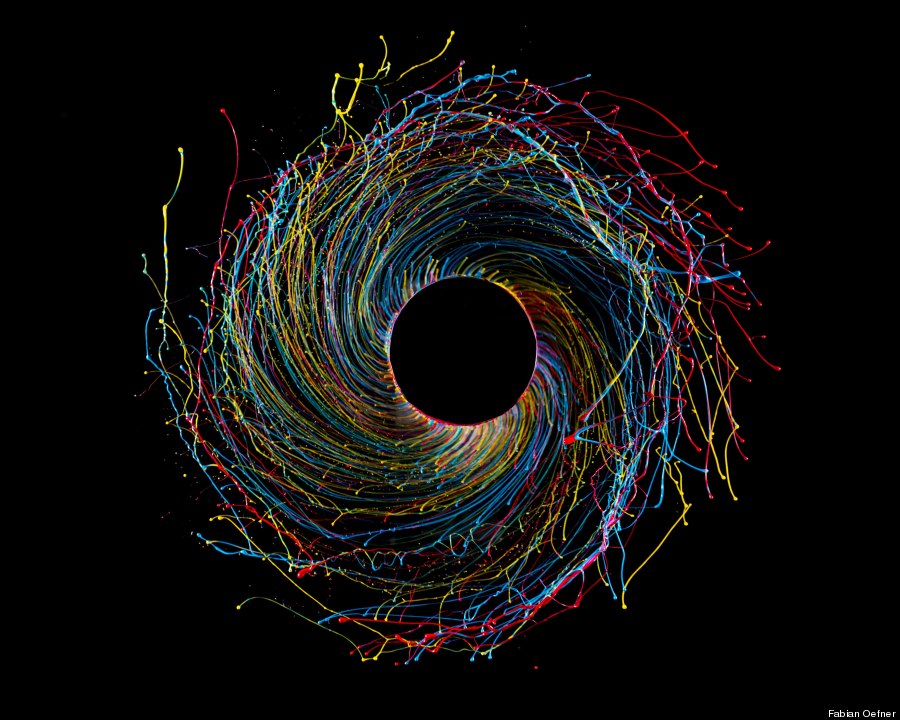 In another series, entitled "Black Hole," the artist used centrifugal force to turn paint splatters into spindly, fluorescent carousels. Let us know which you prefer in the comments and check out Oefner's TED talk to learn more about the mad scientist/artist extraordinaire.