Despite the fact that a woman's "place" was traditionally considered to be "in the home," women are severely underrepresented when it comes to designing and building homes. Even today, only 13.3 percent of the The American Institute of Architects membership is female.
Women historically faced problems not only getting work as architects, but also having said work recognized -- or even acknowledged. Marion Mahony Griffin, who was Frank Lloyd's Wright's first employee and one of the first women in the world to be licensed as an architect, rarely received credit for the work she created with Wright and with her husband, Walter Burley Griffin. How many more women's contributions have been underplayed or forgotten altogether?
In a May 2013 op-ed for CNN, architects Marika Shioiri-Clark and John Cary asked:
How might our shared built environment -- our homes, hospitals, schools, workplaces and public spaces -- be shaped differently if women were behind half the proverbial blueprints? How would it be different with the contributions of architects from racial minority groups, who make up only 2 percent of the profession?
To celebrate the women who have broken through the architecture glass ceiling -- and managed to get a few physical glass ceilings built -- we've rounded up six of our favorite buildings designed by women.
Galaxy Soho, Beijing, 2012
Architect: Zaha Hadid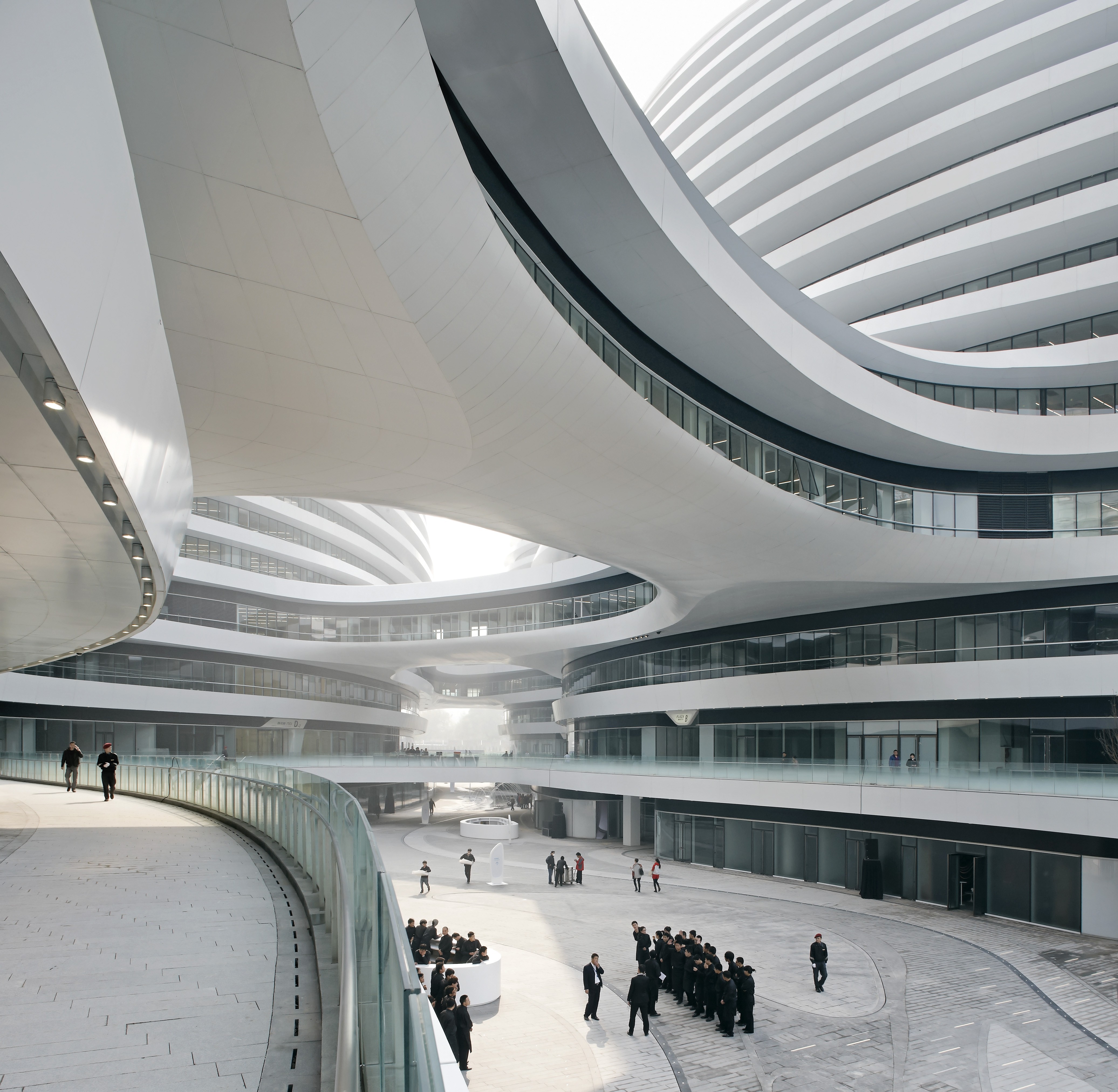 The Iraqi-born architect was the first woman to win the Pritzker Architecture Prize in 2004. She also won the Stirling Prize in 2010 and 2011, and received a RIBA International Award for the Galaxy Soho in 2013. The Galaxy Soho offers over 300,000s square feet of a retail and office space.
The Lieb House located in Barnegat Light, New Jersey, 1967
Architect: Denise Scott Brown
The Lieb house, designed as a family residence, was moved from its original location in Barnegat Light, New Jersey to Glenn Cove, New York in 2009. Scott Brown and her husband Robert Venturi worked together on numerous buildings and urban planning projects. This year, students of the Harvard Graduate School of Design started a petition for Denise Scott Brown to retroactively receive recognition with Venturi for the 1991 Pritzker Prize.
Espace Citroën, Paris, 2007
Architect: Manuelle Gautrand
Yes, this is a car showroom. French architect Manuelle Gautrand designed the space for Citroën at the Champs-Élysées in 2007.
METI Handmade School, Bangladesh, 2005
Architect: Anna Heringer
Heringer's projects often rely on local construction and materials, and she has a special focus on sustainable architecture. The METI school received the Aga Khan Award for Architecture in 2007.
The New Museum of Contemporary Art, NYC, 2007
Architect: Kazuyo Sejima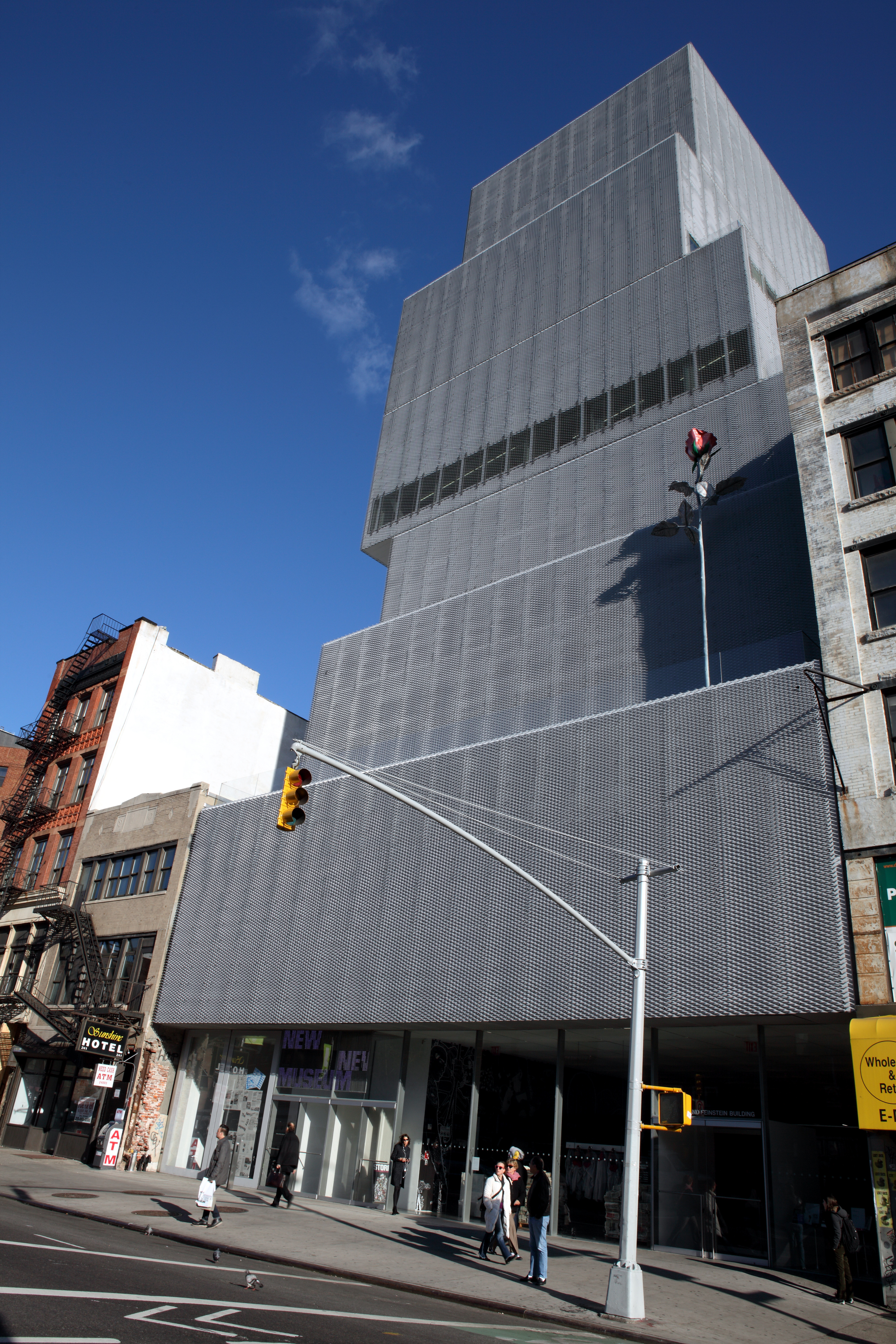 Sejima, born in Ibaraki prefecture, Japan, started her own architecture firm with her former employee Ryue Nishizawa in 1995.
Atlantis Condominium, Miami, 1982
Architect: Elizabeth Plater-Zyberk
Professor and architect Elizabeth Plater-Zyberk started Arquitectonica, an experimental studio, with four colleagues in 1977. Plater-Zyberk worked on the Atlantis Condominium, a housing complex that is featured heavily in the opening credits of Miami Vice.
What other notable buildings and monuments were designed by women? Comment below, or join the conversation on Twitter @HuffPostWomen!
ALSO ON HUFFPOST:
PHOTO GALLERY
BEFORE YOU GO
Inspiration From Brilliant Women
PHOTO GALLERY
Inspiration From Brilliant Women