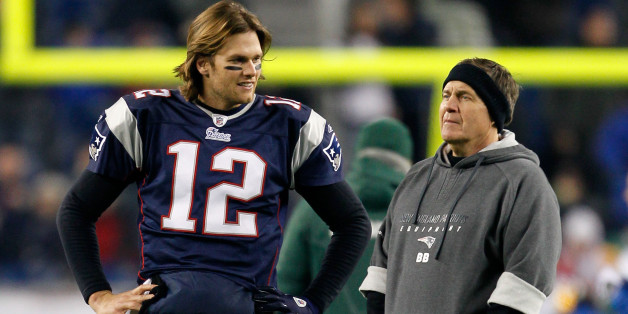 One of the NFL's most buzzed-about uncertainties this summer has been about the state of the New England Patriots: How will Tom Brady respond to an apparent knee injury? What will the offense look like without Aaron Hernandez and Wes Welker? What role, if any, will Tim Tebow play? How much time will Rob Gronkowski miss?
Navigating all the drama is longtime Patriots head coach Bill Belichick, who has brought this team three Super Bowl rings and is a lock for the Hall of Fame. When The Huffington Post spoke by phone to Belichick, his trademark nonchalance conveyed absolutely no anxiety for the upcoming season.
"My job is to do the best I can for the team, and sometimes my role or my absence changes from year to year, so that's the way I'd expect it to be this year," he said. "Right now, we're just trying to get everything covered: All our plays, our different situations ... substitutions, personnel groups."
Indeed, the Pats' system has often seemed more significant than who is playing in it. That the team will contend for postseason relevance has become a foregone conclusion under Belichick, the longest-tenured head coach in the league, as assured as the change of foliage that signals the start of the season. The last time the team missed the playoffs with Brady under center was 2002 (not including 2008, when he tore his ACL in Week 1).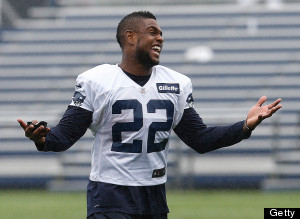 As a second-year pro last year, running back Stevan Ridley amassed nearly 1,300 yards rushing and 12 touchdowns. (Getty Images)
"We're just trying to get through everything," the 61-year-old Belichick said. "It's not even that specific to a certain quarterback or a certain receiver ... it's so that everybody can get the total understanding of what we're doing."
Meanwhile, despite the New York Jets' best efforts to contrary, the AFC East promises to be much improved, if not spectacular. Miami features a talented second-year quarterback in Ryan Tannehill, while Buffalo -- which hasn't reached the playoffs since 1999 -- has the athletic and strong-armed rookie E.J. Manuel under center.
For the Pats, it is merely business as usual. They may not be as dominant as in years past: In 2012 Brady ranked only 28th in vertical yards per attempt (a measure of productivity on passes thrown 11 or more yards downfield), according to ESPN Stats & Info. And yet the offense still generated more than 430 yards per game. A big part of that was because of the young running back Stevan Ridley, who asserted himself as a legitimate three-down runner while totaling 12 touchdowns. With the departure of six of last season's top seven receivers, Brady may have to lean heavily on Ridley's tough-nosed running style.
As for Brady's knee injury -- the same one that he tore in 2008 -- it produced a negative MRI after a recent joint practice with Tampa Bay but a firestorm of questions. Belichick isn't giving away any answers.
"Things like that are out of my control. I'm not a doctor and I don't have much of a medical background, so you know, we rely on our medical department to do their job. We have a good relationship: I don't practice medicine, and they don't call plays."
Email me at jordan.schultz@huffingtonpost.com or ask me questions about anything sports-related at @Schultz_Report. Also, be sure and catch my NBC Sports Radio show, Kup and Schultz, which airs Sunday mornings from 9-12 ET, right here.