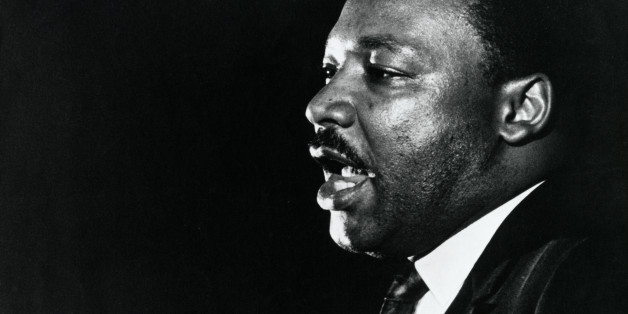 On the eve of the 50th anniversary of the historic March on Washington, where Rev. Martin Luther King Jr. delivered his iconic "I Have a Dream" speech, the civil rights leader's oldest son said a boycott of the 2014 Winter Olympics in Sochi should be considered in light of Russia's anti-gay 'propaganda" law.
President Obama is opposed to a boycott of the Games, which is supported by playwright Harvey Fierstein and other public figures and LGBT activists. In 1967, MLK supported calls for a boycott of the 1968 Mexico City Olympics, and spoke out about it, saying, "Freedom always demands sacrifice." (The boycott ultimately was not launched.)
"I think we have to always look at a tactic, and that sometimes makes sense," Martin Luther King III said in conversation with me on SiriusXM Progress. "It's certainly something to consider as a strategy. I have supported many boycotts throughout my life. I would not be against a boycott, particularly for a very important issue. The goal is to get as many countries engaged and to support it as possible." (Scroll down to listen to the full interview)

King III also discussed his father's legacy on civil rights and claims by some anti-gay religious conservatives, including some black minsters, that his father would not have supported LGBT equality. MLK's widow and King III's mother, Coretta Scott King, eventually became a champion of LGBT rights and gay marriage. Gay advocates are included among the speakers at the rally this weekend commemorating the march, and LGBT groups are busing in attendees.
"What I know, for sure, is that dad was beyond the average person in terms of what he chose to embrace and accept," King III said. "One of the most significant persons -- the most significant person in fact -- who helped to organize the March on Washington was Mr. Bayard Rustin [who was posthumously awarded the Medal of Freedom this year by President Obama]. And Mr. Bayard Rustin was openly gay. The point is, if dad had problems with gays I don't think he would have embraced someone in a such a significant role. I think that as he worked to advocate for civil and human rights, he was talking for everyone, not just for people of color. That's where my mom was throughout her life."
King III noted that even his sister, Rev. Bernice King, who'd said in 2004 that she didn't think her father would support gay rights. has evolved. In 2012, she said that civil rights included those who are "heterosexual or homosexual, or gay, lesbian, bisexual, transgender."
"My sister's position has continued to moderate," he said.
King III said the this weekend's rally and march will focus on progress in the past 50 years but also, looking at the recent controversies over the verdict in the George Zimmerman murder trial and New York's stop-and-frisk policy, on the work that still needs to be done.
"I was five years old when dad delivered that speech to challenge our nation, where he shared his dream and I now am blessed, my wife and I, to have five year old daughter, and she will will be able to experience this scenario 50 years later," he said. "I have to think about how far we've come, but how far we need to go. In 1963, there were 20 plus million americans living in poverty. And in 2013 there's nearly 60 million living in poverty."
Listen to the interview with King below:
ALSO ON HUFFPOST:
PHOTO GALLERIES
Straight Allies