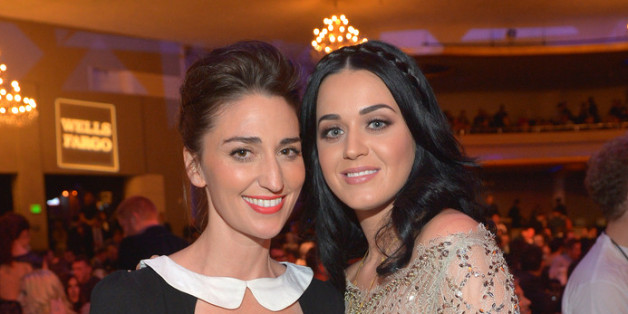 Bareilles, meanwhile, is having a real moment: In addition to the chart success and her connections with Perry, she also performed the song with Taylor Swift in Los Angeles this week. Here was Swift's endorsement:
"Guys, there's a song that came out a few months ago, and I listen to it every single time I have a bad self-esteem day -- which is a lot," Swift said while introducing Bareilles. "This song is so beautifully written. It's so original. It's something I've listened to hundreds and hundreds of times by an artist who I absolutely adore. A singer-songwriter who's so incredibly talented, it's ridiculous."
Katy Perry's Style Evolution
SUBSCRIBE AND FOLLOW
Get top stories and blog posts emailed to me each day. Newsletters may offer personalized content or advertisements.
Learn more