Smile, Williamsburg. You've just been yarn bombed!
Minneapolis street artist HOTTEA revamped the Brooklyn passage yesterday, turning the urban metal contraption into a rainbow muppet paradise. Using threads of multicolored yarn, HOTTEA covered the bridge with a Crayola-hued canopy ten feet above the ground, a win for knit-loving grannies and Williamsburg hipsters alike.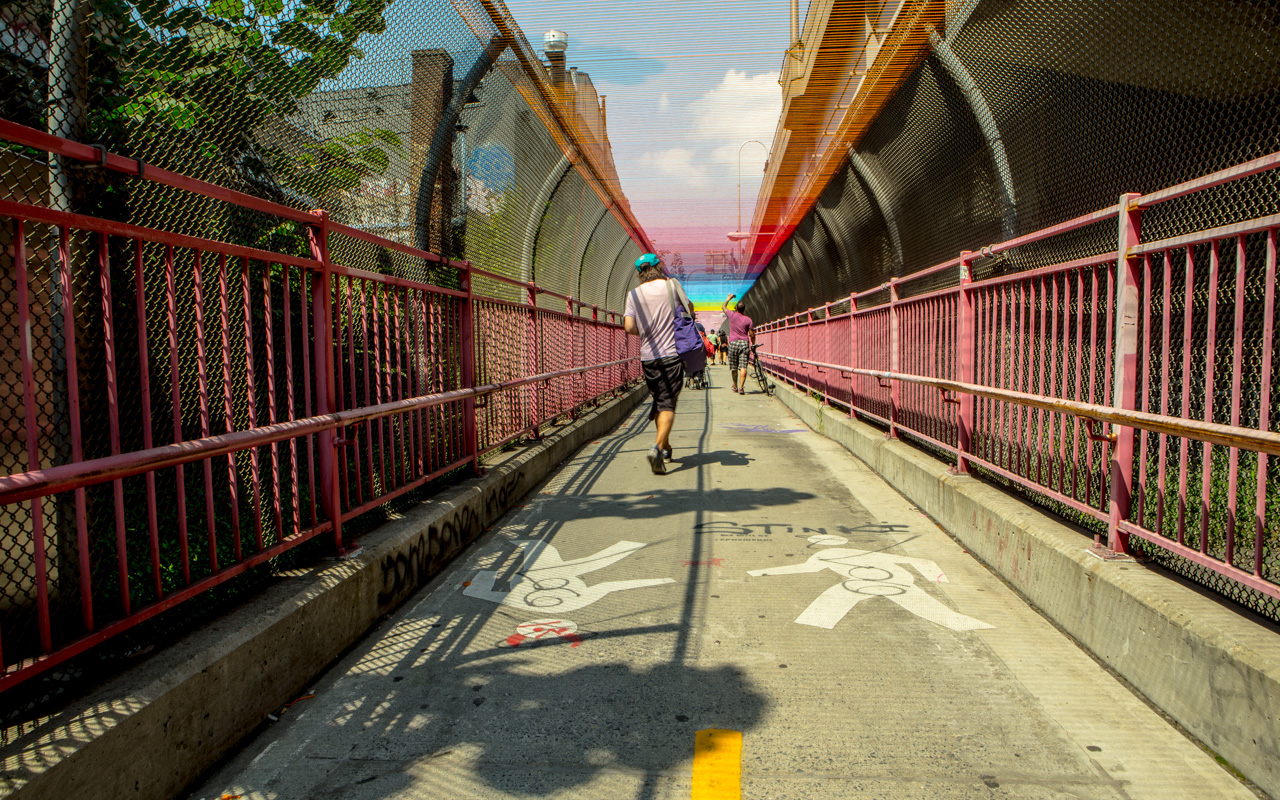 HOTTEA began his yarn-bombing crusade after standard spray-paint graffiti led to an arrest. According to Tristan Pollock, the HOTTEA project was inspired by past experiences, including "a grandmother teaching the skill of knitting, anti-gay bullying from kids at school, and, most importantly, the relationships that were developed along the way -- negative, or positive."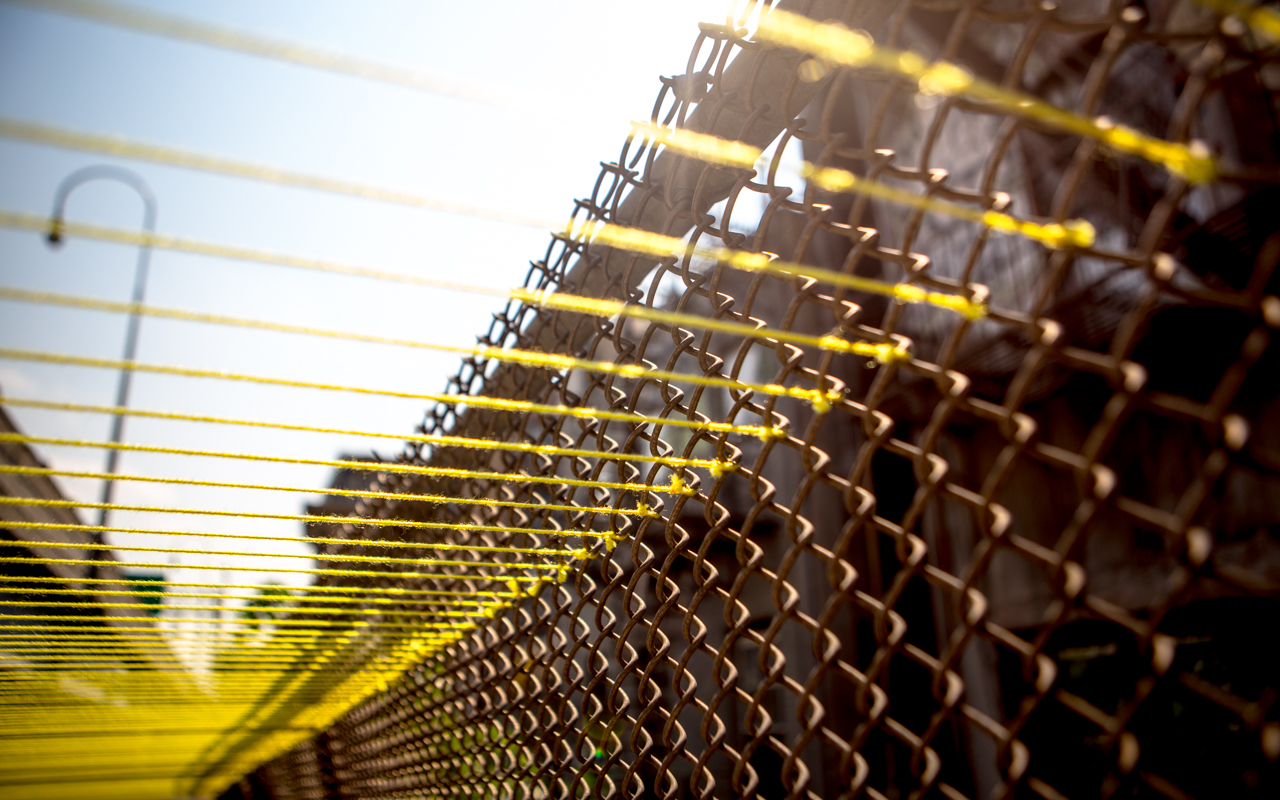 Check out photos of the artsy attack below. All images courtesy of Aymann Ismail at ANIMALNewYork.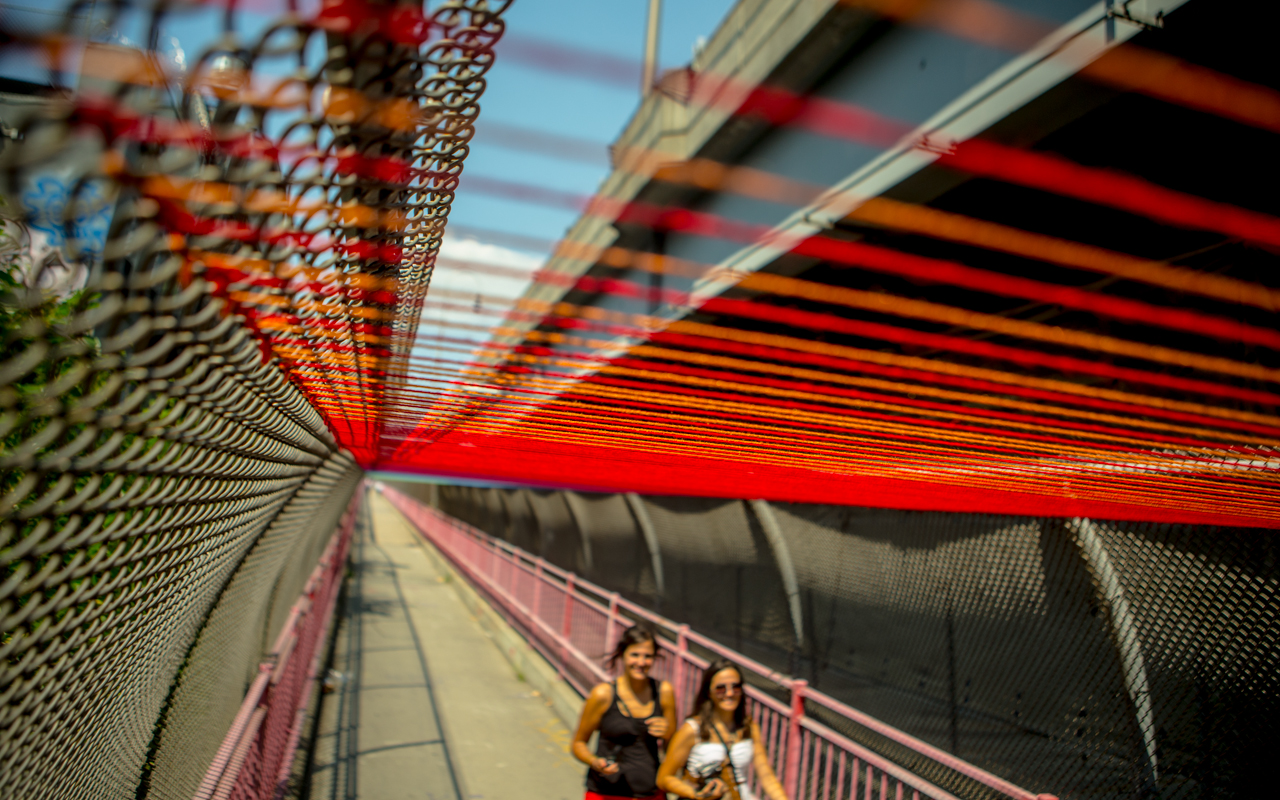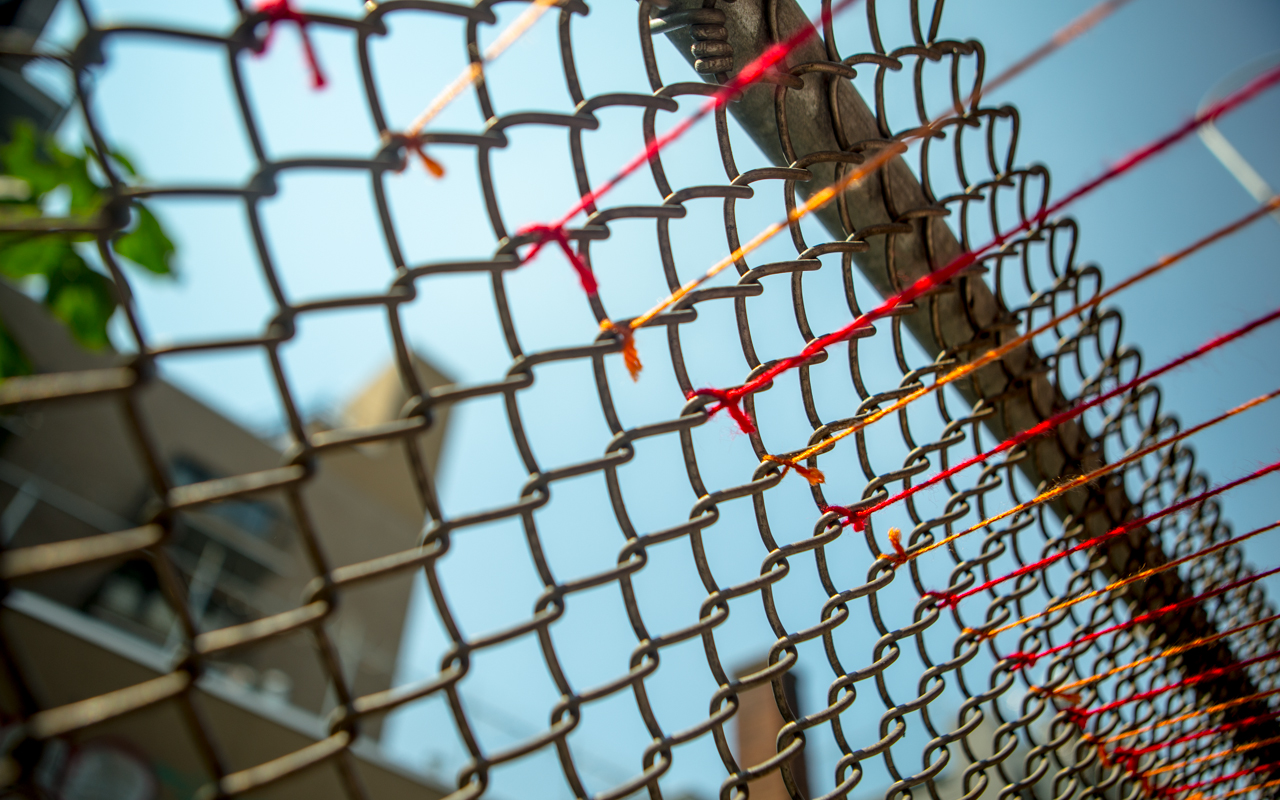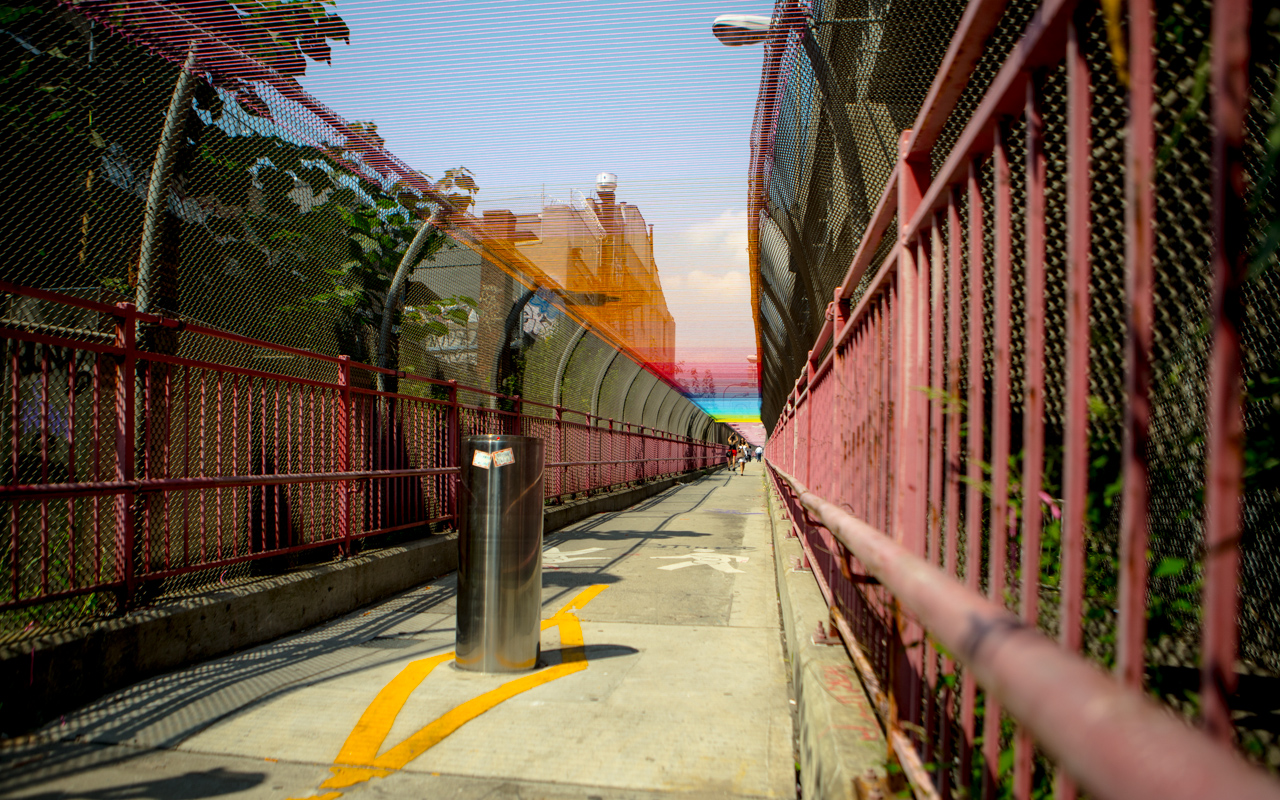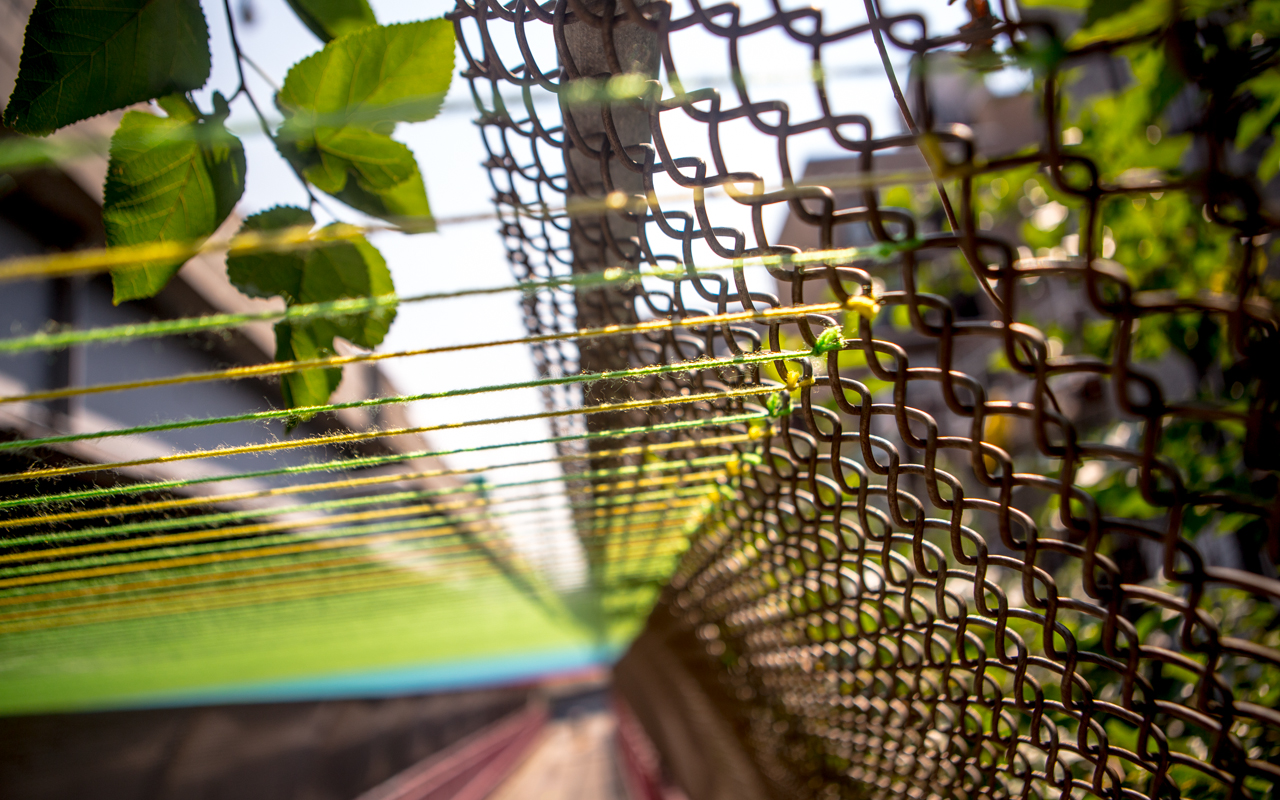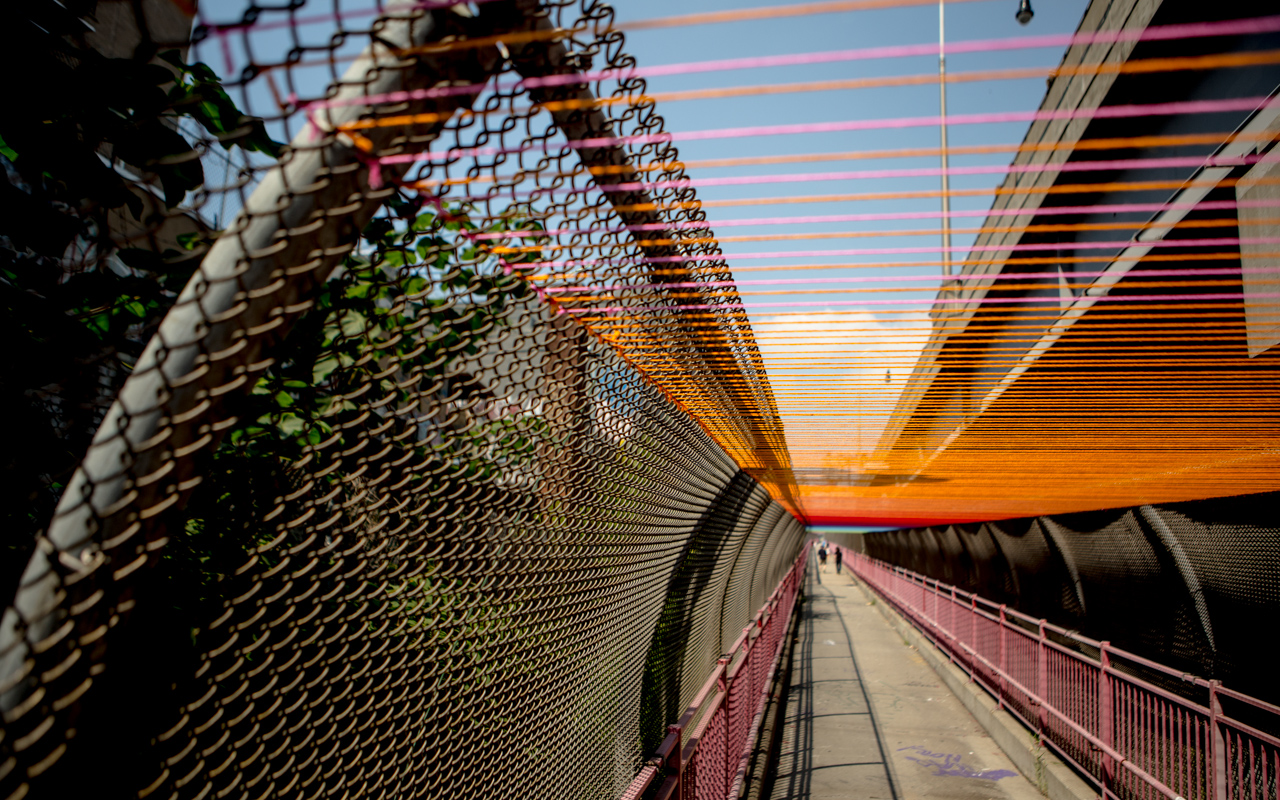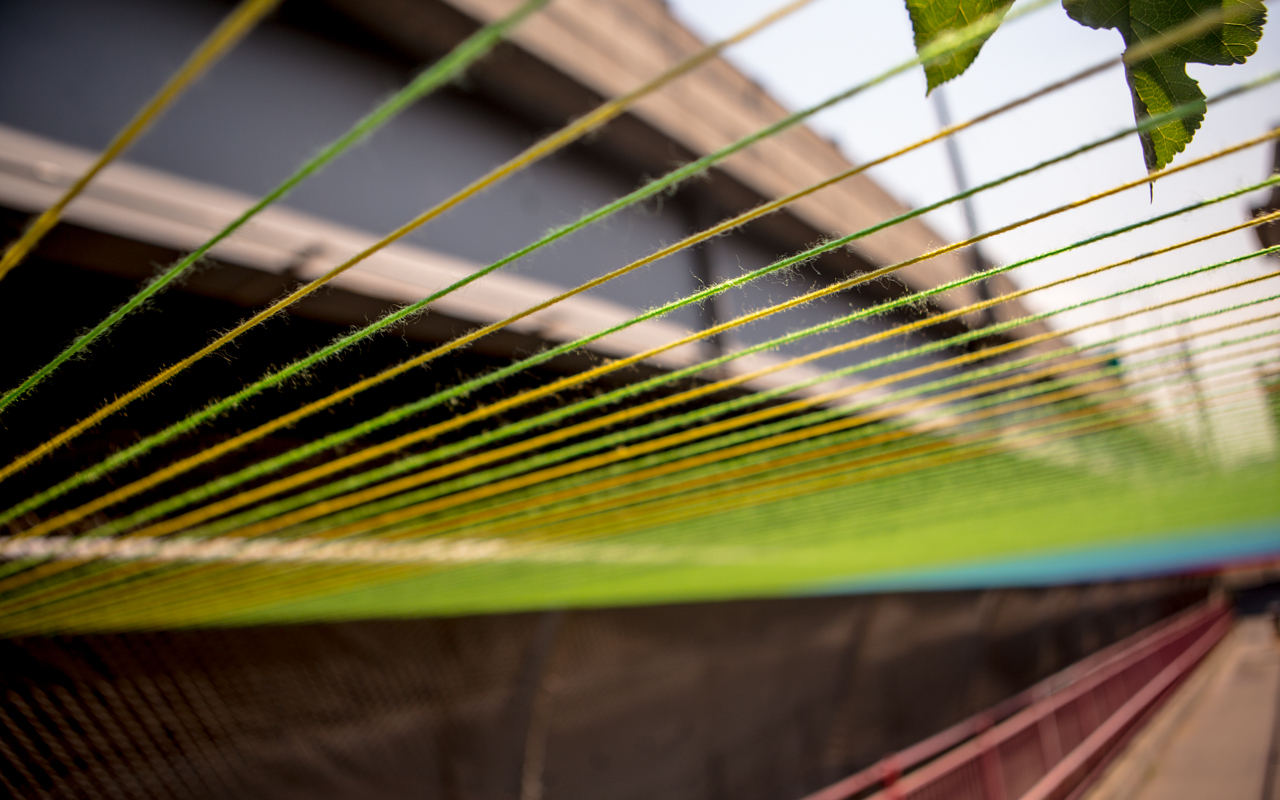 CORRECTION: In an earlier version of this article we referred to HOTTEA as a duo. The article has since been updated to reflect that HOTTEA is one artist. We regret the error.