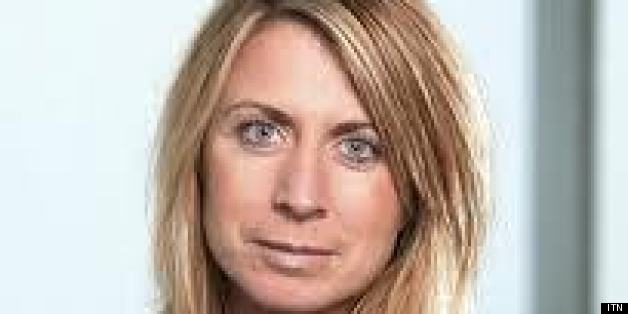 NBC News president Deborah Turness congratulated staffers on "a great week" on Saturday.
Turness, who just wrapped up her third week on the job, touted several victories for the network in a memo to staff. The biggest victory came from "Today," which landed two huge scoops on Thursday: the bombshell news that Chelsea Manning began living as a woman and an interview with California kidnapping victim Hannah Anderson.
Turness highlighted those two exclusives at the top of her note, which was obtained by The Huffington Post. She also cited Richard Engel's reports from Syria and last Sunday's episode of "Meet the Press." "A huge amount of enterprise and hard work by so many people meant that we won the biggest prizes of the week, and produced some outstanding added-value reporting," Turness wrote.
Below, read the full text of her memo:
Dear All,


I wanted to send a short note of thanks at the end of a great week for NBC News. A huge amount of enterprise and hard work by so many people meant that we won the biggest prizes of the week, and produced some outstanding added-value reporting. It's impossible to capture all the good work, but I wanted to pick out a few highlights.


The Hannah Anderson exclusive was a major coup and delivered first for the Today show, then our digital platforms and Nightly News......right through to last night's Dateline that used the interview and other content to create a compelling narrative and a great film.


The Bradley Manning "Chelsea" bombshell was another Today show exclusive that was picked up on every other news outlet. NBCNews.com teamed up with Today to offer smart spin-off coverage on Manning's bid to change gender.


And as One Direction were warming up for their Plaza spectacular in front of record crowds, Nancy Kerrigan broke her silence on the Today show after years away from the spotlight raising her kids.


What a week for Matt Zimmerman and what a week for the Today show.


The horrific events in Syria were brought home through Richard Engel's powerful reports. Richard was able to Skype an eyewitness as the story broke and yesterday we heard for the first time from a doctor who had treated the victims via Ann Curry's Skype interview. Ann was also first to break the depressing story that one million Syrian children have now been displaced by the war.


As fires rage across large swaths of the US we were not content to film at a distance. We got up close to the teams fighting the fires both on the ground and in the air, producing truly distinctive coverage that stood out from what others were offering. Miguel Almaguer's tireless team were supported by Al Henkel who walked for hours carrying heavy kit to send back his content. And Miguel's spectacular Yosemite into-camera on last night's Nightly News is well worth a look if you missed it.


Meet The Press was number one last Sunday. Tomorrow we look forward to the archive re-run of a 50 year old episode of the show featuring MLK which was a great idea from Rob Yarin.


And of course our #dreamday project is underway, with a range of contributions already in - including the Dalai Lama! We look forward to sharing them with our audiences on Wednesday.


There are so many more stories and names I could mention. It has been a week when so much ambition, enterprise and imagination have lifted our shows.


Thanks to everyone who worked to make it all happen.


Deborah
RELATED ON HUFFPOST:
Savannah Guthrie Style Evolution
SUBSCRIBE TO & FOLLOW THE MORNING EMAIL
Start your workday the right way with the news that matters most. Learn more