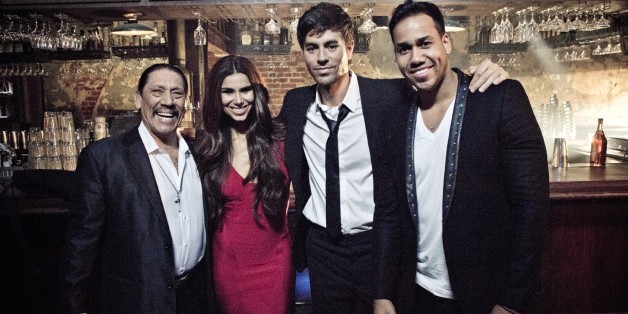 Enrique Iglesias estrena hoy mundialmente "Loco" a dúo con Romeo Santos. Este es el primer sencillo en español de su próximo álbum, de donde se desprende también su más reciente éxito "Turn The Night Up", primer sencillo en inglés del mismo.
Compuesta por Enrique Iglesias y Descember Bueno y producido por Romeo Santos y Carlos Paucar, "Loco" y el video de la misma se estrenarán en radio y tiendas digitales simultáneamente.
El 4 de agosto, Enrique se dio cita en Harvard and Stone, un Whiskey Bar de la ciudad de Los Ángeles, donde, bajo la dirección del director Yasha Malekzad y con la participación del actor mexicoamericano Danny Trejo (Heat, Con-Air, Desperado, Machete, etc.) y la actriz Puertorriqueña Roselyn Sánchez (Chasing Papi, Desperate Housewives, Devious Maids, etc.), filmó el video de "Loco" junto a Romeo Santos.
Con más de 60 millones de discos vendidos y siendo el artista con la mayor cantidad de números uno (23) en la historia del listado Latin Airplay (Billboard), la mayor cantidad de números uno (17) en la historia Latin Pop Airplay (Billboard) y el artista masculino con la mayor cantidad de números uno (10) en el listado Dance Club Songs (Billboard), sumados a dos números uno en el Latin Tropical Airplay (Billboard), un número uno en el Latin Regional Mexican"(Billboard), dos números uno en el Billboard Hot 100, un número uno en el Adult Contemporary y tres números uno en el Canadian Singles Chart para un total de 59 números uno en su carrera en Estados Unidos y Puerto Rico, junto a innumerables reconocimientos y miles de conciertos con llenos totales alrededor del mundo. ¿Te gusta?
ESCUCHA AQUÍ "LOCO":
PHOTO GALLERY
BEFORE YOU GO
Enrique Iglesias
PHOTO GALLERY
Enrique Iglesias