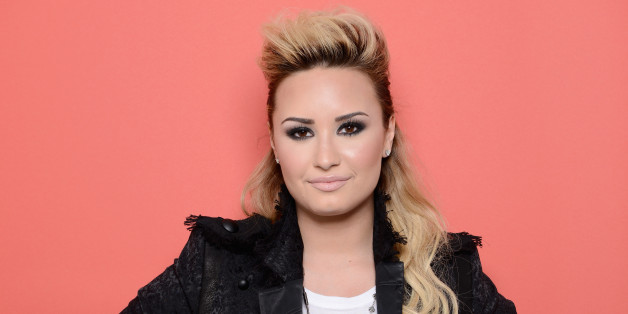 "I mean, she's playing my love interest, so I'm very, very excited about that," Rivera told MTV.
Look for Lovato to make her first appearance in one of the Beatles tribute episodes that kick off the season. "We get to sing a song together. It's gonna be good. I'm excited to work with her. We're bringing her to the dark side," Rivera said with a laugh.
Lovato's character mixes it up with Rivera's Santana and Lea Michele's Rachel in New York.
Wayyyyy too excited to be starting @GLEE this week!!!!!!! Asjfkdjshdk 😆😄😜
Lovato is also returning to Fox's "The X Factor." Besides Simon Cowell, she's the only returning judge from Season 2.
Watch Rivera's MTV interview below.
"Glee" Season 5 premieres Thursday, Sept. 26 at 9 p.m. ET on Fox.
SUBSCRIBE TO & FOLLOW ENTERTAINMENT
Get top stories and blog posts emailed to me each day. Newsletters may offer personalized content or advertisements. Learn more