Good Newsers, you know how much we love the one and only Grumpy Cat, but we might just be willing to make room in our hearts for another unconventionally adorable sour puss.
Last week, Reddit user destructsean introduced the world to Trogsly, a Persian cat with a face that could give Tardar Sauce a run for her money.
Story continues after photo.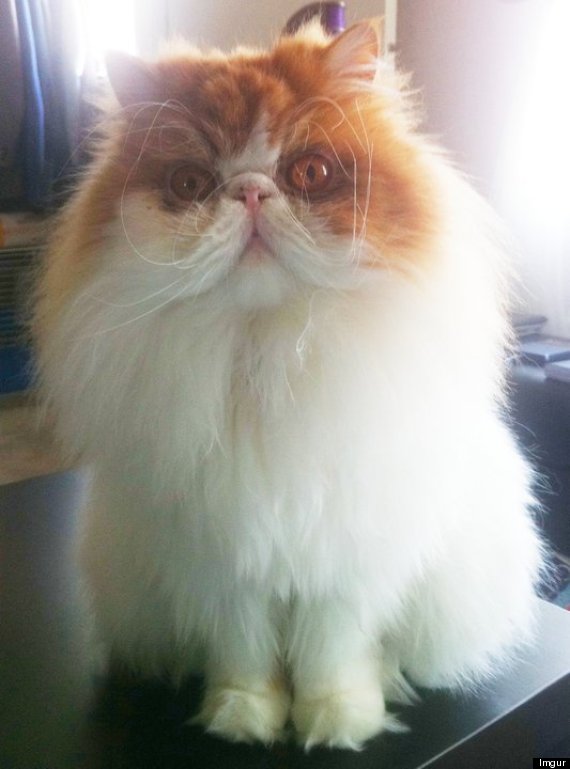 The user wrote "For my cakeday, I present to you: Trogsly. The eater of flies, and destroyer of all things that make crinkly noises."
According to the Imgur album, Trogsly's hobbies also include making goofy faces,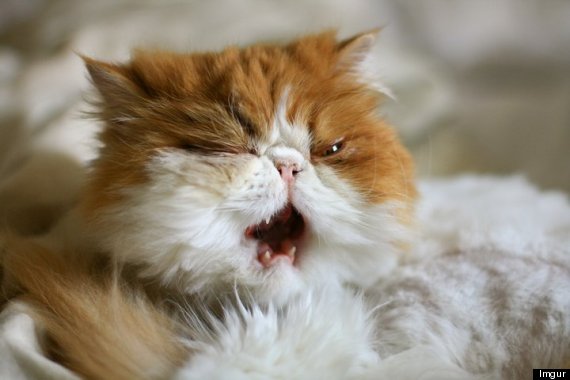 ..capturing items and presenting them in his food bowl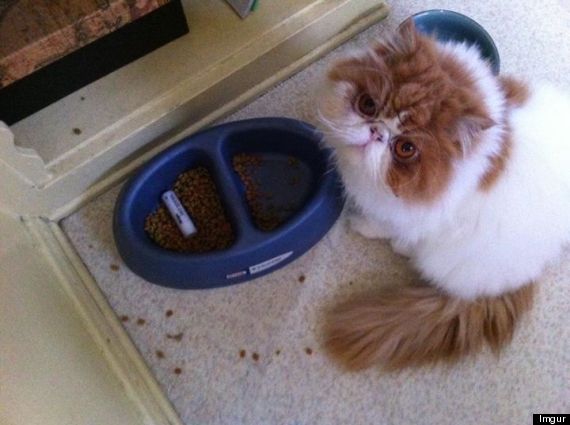 ..and falling asleep in awkward positions.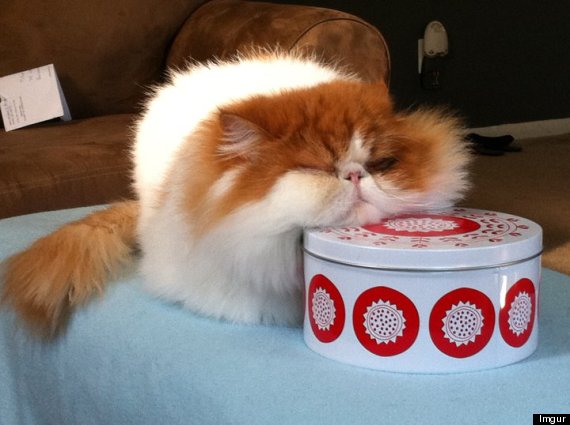 He's even inspired some student art! A Texas teacher commented:
Troglsy (sic) is a regular fixture on my classroom's projection board, and my students love him. They write stories about him, etc. We're talkin' seniors in high school. Trogsly has a fan club in suburban Texas.
And despite his fierce face, his owner say he's actually a sweetheart: "Adopting him was a spectacular idea, and he's the happiest (although you can't tell from his grumpy appearance) cat I've ever known."
Trogsly, we think you have all the makings of the next big thing.
Take a look at the full album below, and see even more of Trogsly on his Facebook page.