The Syrian Electronic Army, the hackers who claimed to have hacked the New York Times' website on Tuesday are also saying that they hacked Twitter.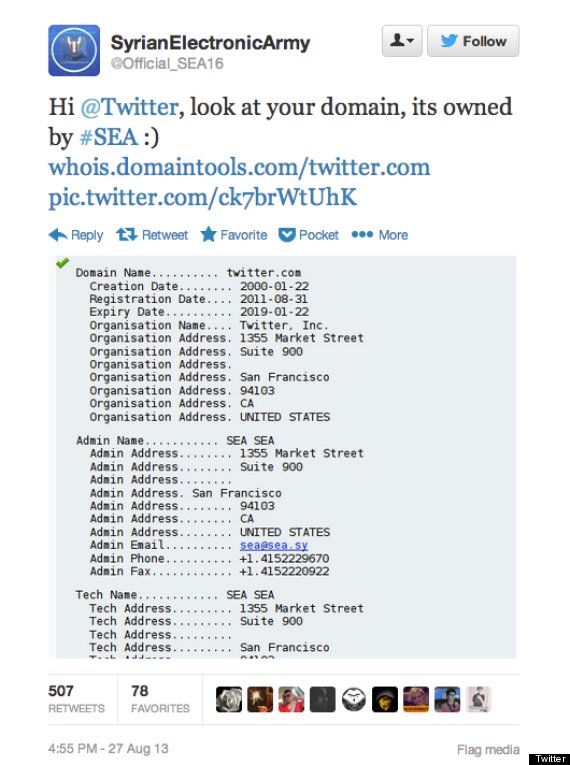 The SEA claims to have taken Twitter's domain name, and Twitter's domain registration page confirms that. It is not clear if or how the site will be impacted by the hack. A representative from Twitter told The Huffington Post that the company is "looking into it."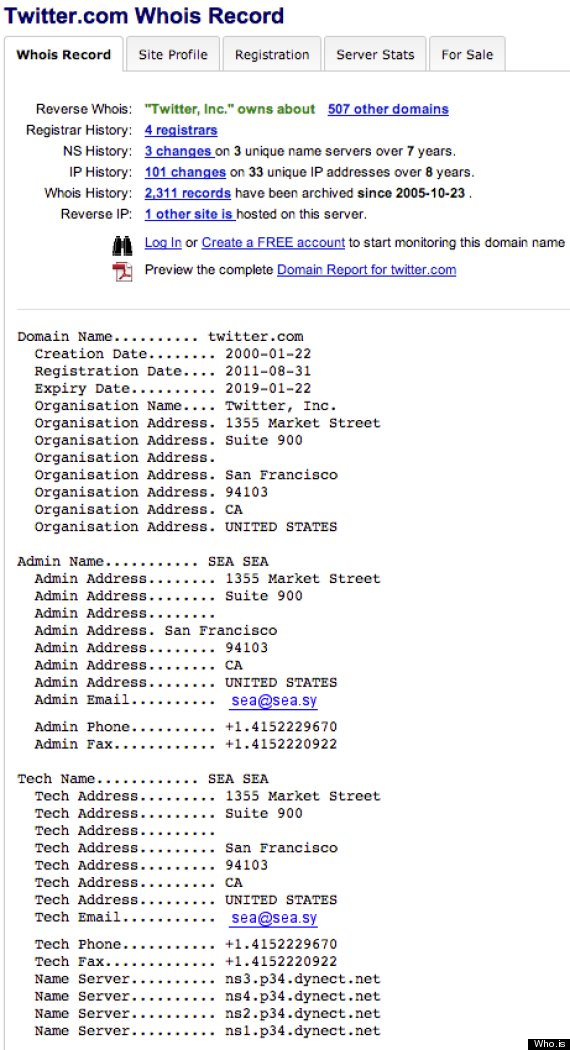 UPDATE: At 5:09 ET Twitter updated their status blog with this statement: "At 20:49 UTC, our DNS provider experienced an issue in which it appears DNS records for various organizations were modified, including one of Twitter's domains used for image serving, twimg.com. Viewing of images and photos was sporadically impacted. By 22:29 UTC, the original domain record for twimg.com was restored. No Twitter user information was affected by this incident."