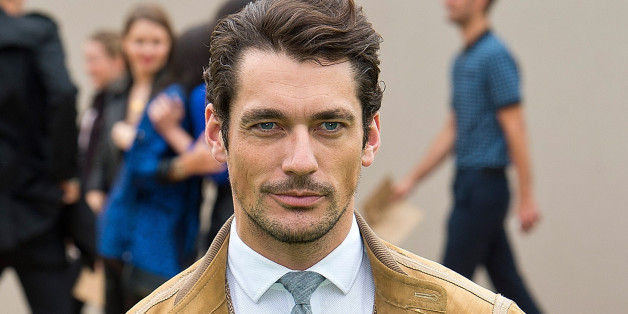 Essential oils are all the rage these days, but are the ladies the only ones on board with this beauty trend?
Not quite -- men can be oil enthusiasts, too. David Gandy, the manliest man who ever lived (says us), has just come out in support of the skin treatment in a beauty guide he penned for the September issue of Marie Claire UK. His oil of choice, rose oil, helps him stay fresh amid his hectic traveling schedule:
"Rose oil is literally the best thing for dry skin. I take 90-odd flights a year so my skin is constantly dehydrated, but an Australian make-up artist gave me her rose oil and it just seemed to do wonders."
Well, there you go. Gandy's affinity for rose oil is a testament to his expensive taste. Extracted from the petals of roses, rose oil can be quite pricey (ahem). If you'd like to follow his advice for glowing skin, make sure you don't confuse the model's pick with its cousin, rosehip seed oil, an oil harvested from the seeds of rose bushes. (On the other hand, Miranda Kerr swears by rosehip seed oil, which is enough to convince us to stray from Gandy's advice.)
So it's official: Oils have taken over the bathroom counters of men and women alike -- let's just hope the fellas are purchasing their own and not "borrowing" ours.
Still not convinced? Just look at that face:
PHOTO GALLERY
BEFORE YOU GO
A Look At David Gandy
PHOTO GALLERY
A Look At David Gandy
Want more? Be sure to check out HuffPost Style on Twitter, Facebook, Tumblr, Pinterest and Instagram at @HuffPostStyle.