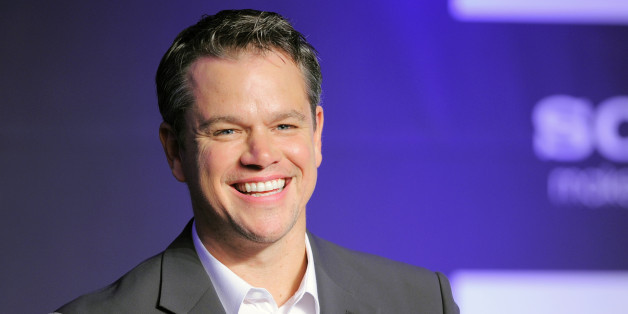 Christopher Nolan's upcoming science-fiction film, "Interstellar," already features Anne Hathaway, Matthew McConaughey, Jessica Chastain, Casey Affleck, Michael Caine, David Oyelowo, Topher Grace, Ellen Burstyn, John Lithgow and Bill Irwin, so why wouldn't there also be room for Matt Damon? According to Indiewire's The Playlist, Damon will play a small but crucial role in the film, which is set for release in 2014. The site reports that Damon will spend two weeks shooting "Interstellar" in Iceland.
HuffPost Entertainment contacted Damon's representatives for comment on the rumor; this post will be updated if they respond to the inquiry.
His theory that wormholes exist and can be used for time travel intrigued Spielberg, who attended a Caltech workshop on the subject with Thorne and other scientists." Per THR, that logline has basically remained the same: The film will follow a group of scientists who travel through a wormhole into another dimension.
As noted when it was rumored earlier this week that Damon would return to play Jason Bourne for a fourth time (a report that was debunked by Universal), the actor's schedule is wide-open at the moment. To that end, The Playlist also has details about Damon's potential directorial debut, which could shoot soon as well. Head to the site for full details.
"Interstellar" is out in theaters on Nov. 7, 2014.
SUBSCRIBE AND FOLLOW
Get top stories and blog posts emailed to me each day. Newsletters may offer personalized content or advertisements.
Learn more