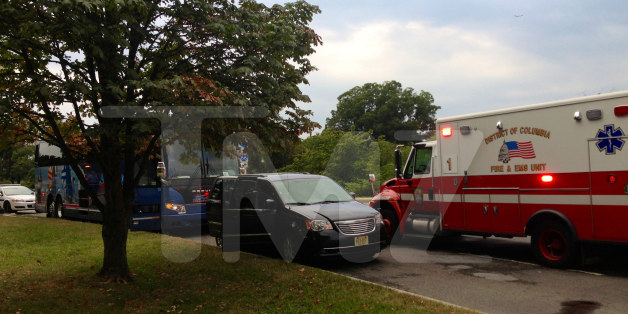 Earlier in the day, tens of thousands of people in the National Mall watched as President Barack Obama reflected on the March on Washington anniversary and stated, "The arc of the moral universe may bend toward justice but it doesn't bend on its own."
Some of King's family members rang a bell earlier in the afternoon to "let freedom ring," as King had once declared.
According to TMZ sources:
Several of MLK Jr.'s siblings and grandchildren were on a charter bus leaving the rally when a van ran a red light ... forcing the bus driver to slam on the brakes to dodge the vehicle.
SUBSCRIBE AND FOLLOW
Get top stories and blog posts emailed to me each day. Newsletters may offer personalized content or advertisements.
Learn more