On this week's worst-dressed list, two of our favorite stars fell prey to the same problem: too much skin. Jessica Biel revealed her undergarments in a sheer LBD, while Lily Collins flopped in a similar black frock that showcased a little too much thigh for comfort.
Unfortunately, Cate Blanchett made her way onto our worst-dressed list for the second week in a row (this "Blue Jasmine" press tour has been rough on her), wearing an outfit that would be more suitable for Halloween than a movie premiere.
Check out our picks for worst-dressed stars of the week and let us know if you agree!
Jessica Biel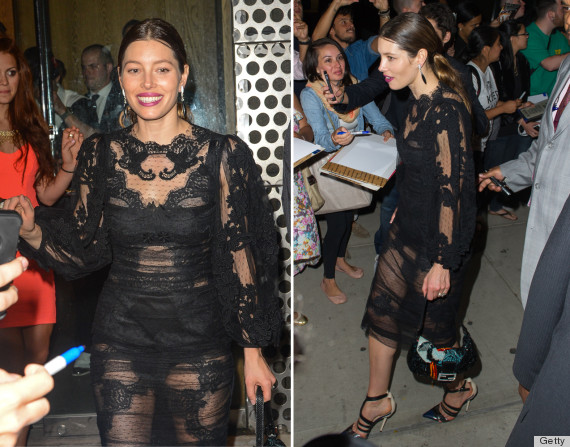 Though Biel was noticeably absent from the VMAs on Sunday night, there is no way you could have missed her at the after party. Her totally sheer dress left little to the imagination, while all the confusing lines (the lace, her undergarments) muddled the entire look.
Cara Delevingne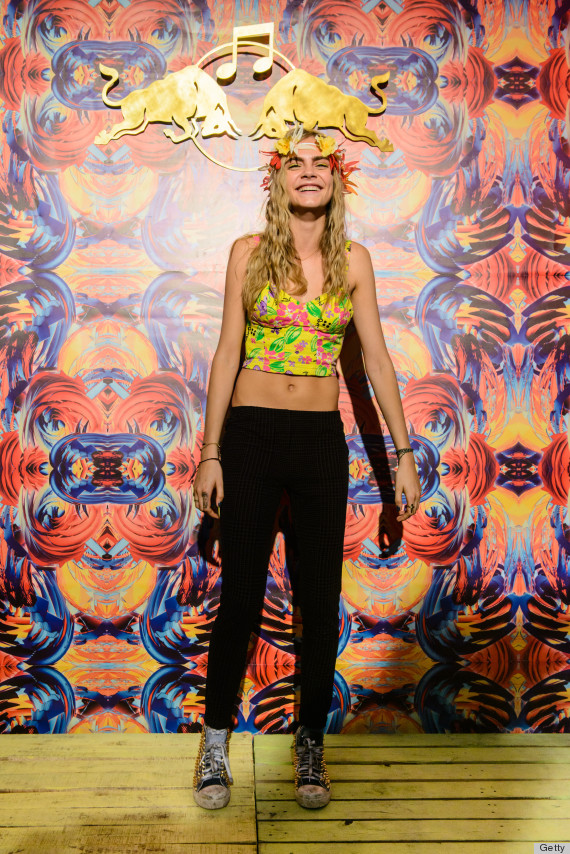 Who knew tankinis were back? The model fell flat in an ensemble that hardly did anything for her amazing body. Her floral crop top was too '90s for comfort and her black pants were far too oversized.
Michelle Rodriguez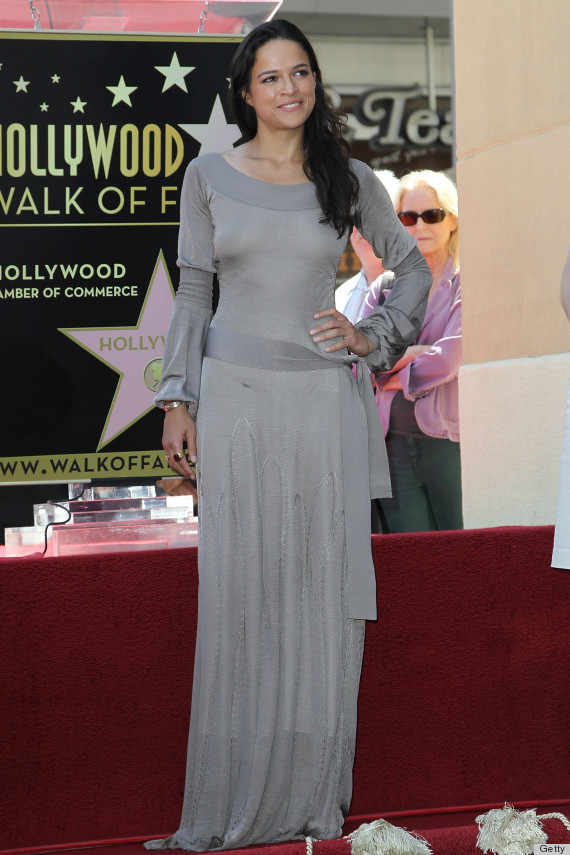 Rodriguez's dress looks like the fabric dress makers throw over their mannequins before they start actually designing. Her maxi dress has way too much material and a dated silhouette that reads Renaissance Faire.
Selena Gomez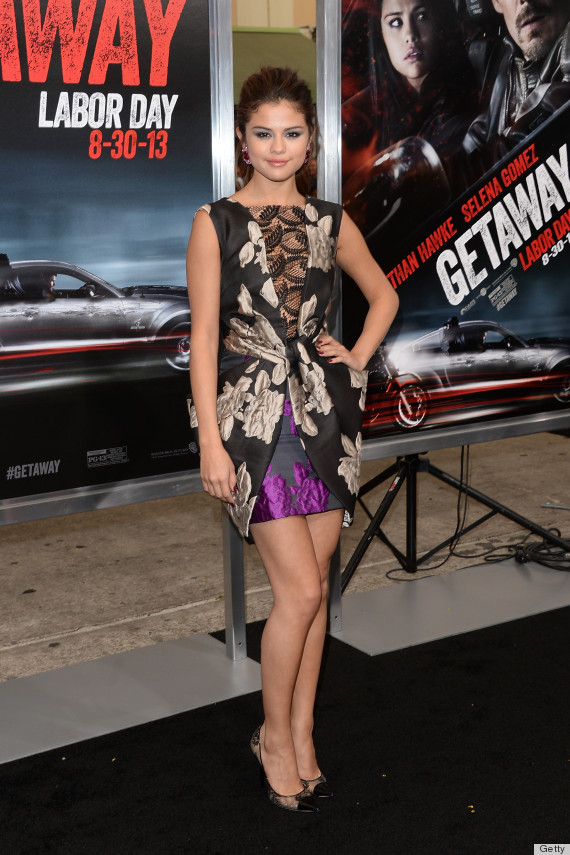 There is simply too much going on with Gomez's look. Between the sheer lace detailing at her cleavage, the purple skirt popping out and the gold print, we're not sure where to look first.
Sally Hawkins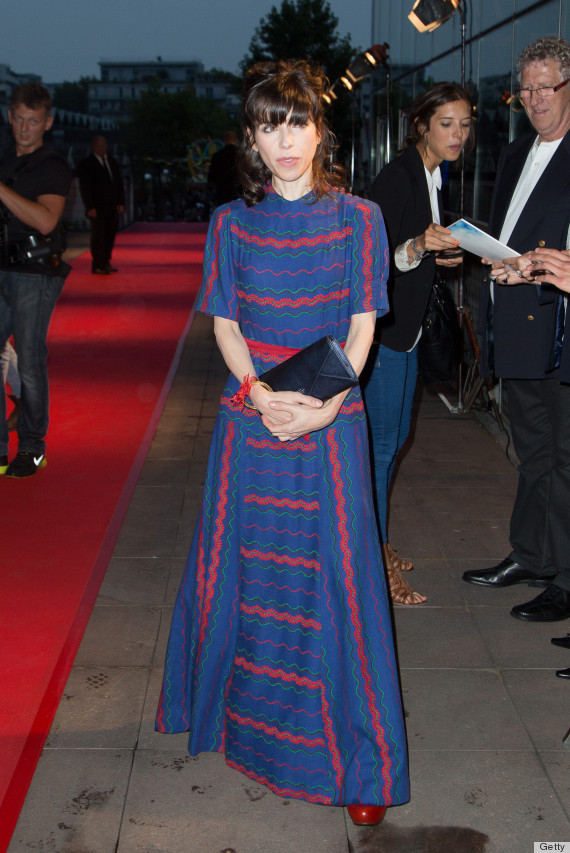 Unless the "Blue Jasmine" star is going to a casting call for "Little House on the Prairie," she needs to ditch her costume-y maxi dress. A little skin never hurt anyone.
Cate Blanchett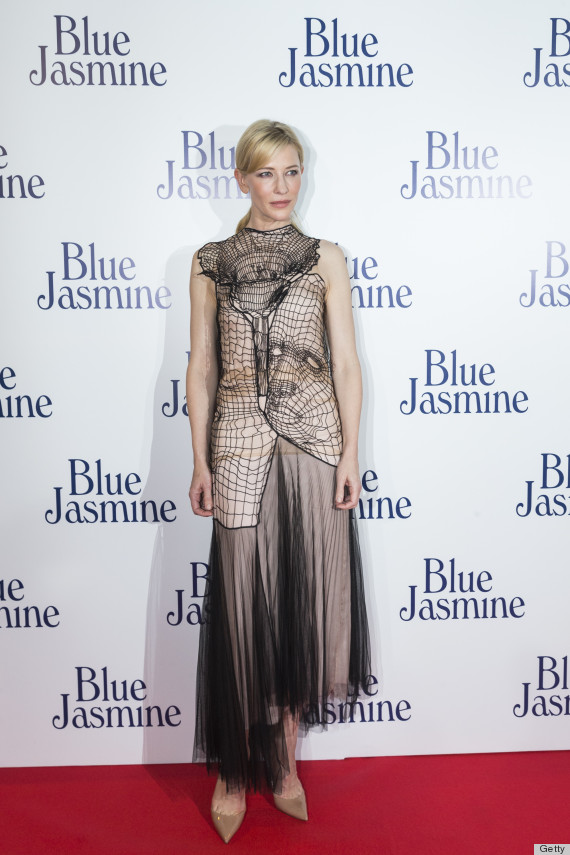 We think Blanchett took No Doubt's lyrics "Sorry I'm not home right now, I'm walking into spiderwebs," a little too literally. The top of her dress resembles a Halloween costume, while the color palette she chose is completely washing her out.
Lizzy Caplan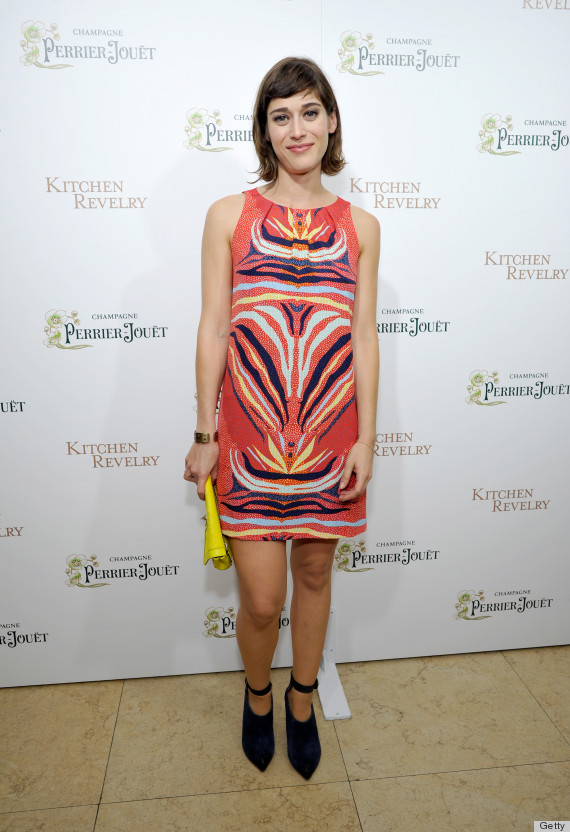 We bet Regina George would have something nasty to say about this outfit. Though the cut of the dress is quite flattering on the "Mean Girls" star, the bizarre colorful print is not. But the pattern isn't even the worst part, it's her heels. The vamp is far too high, which is shortening her legs.
Lily Collins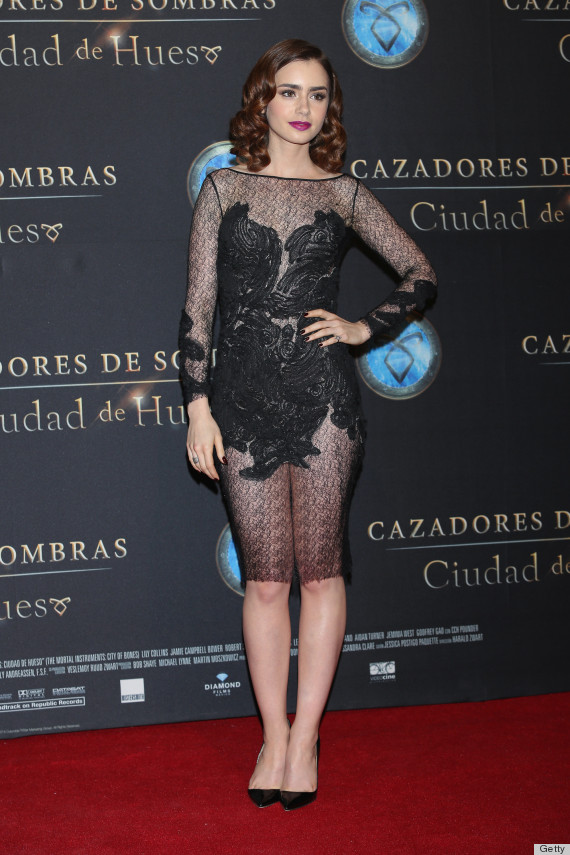 Every fashionista has an off-week, and it appears it's that time for Collins. The actress took a risk in a very sheer dress, and while we appreciate the delicate black overlay, there is way too much thigh on display. One wrong move and this young actress would be totally exposed.
Carrie Fisher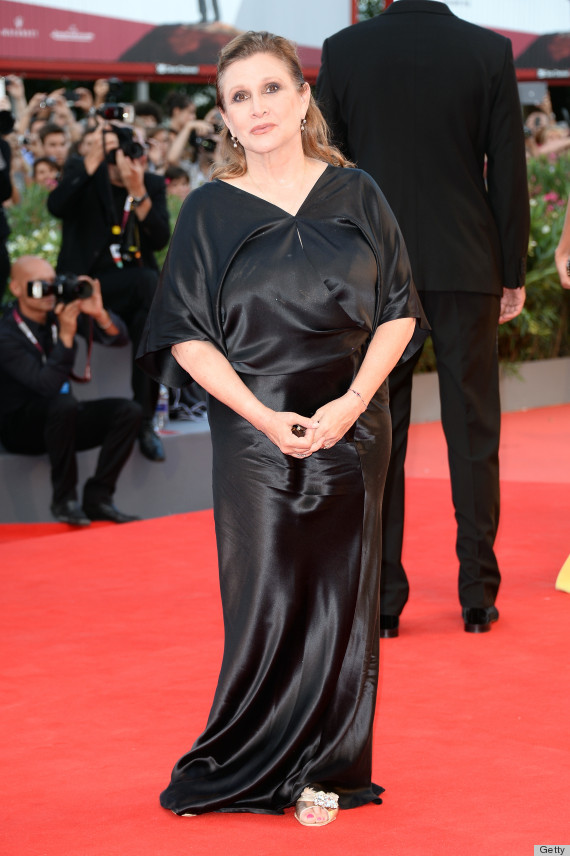 The sheen on this dress, combined with its ill fit, is making the "Star Wars" actress look like she is wearing a garbage bag on the red carpet.
Lady Gaga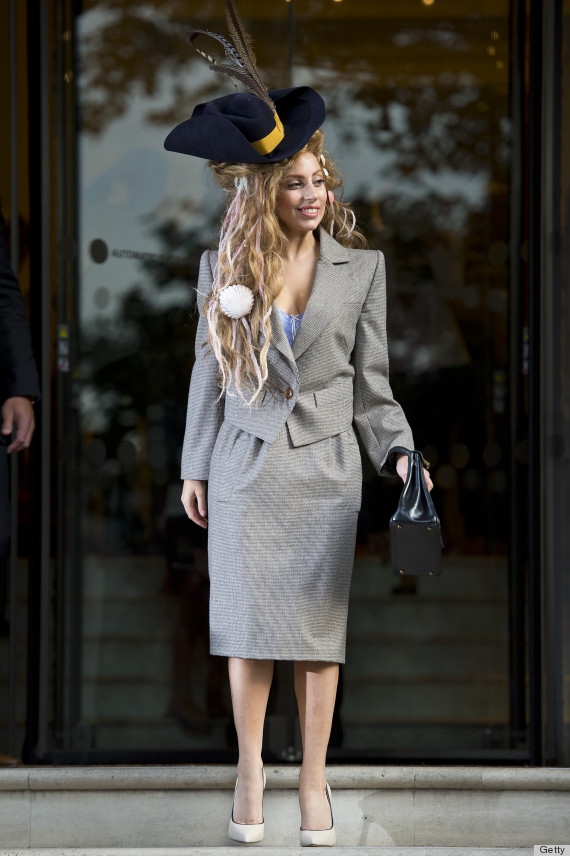 The eccentric pop star was so close on this look. Had she gone for a more fitted blazer (instead of this '80s silhouette), and ditched the comical hat, she could have stayed off the worst-dressed list for once!
More stars who missed the mark:
Worst-Dressed Celebrities Of The Week
Want more? Be sure to check out HuffPost Style on Twitter, Facebook, Tumblr, Pinterest and Instagram at @HuffPostStyle.
SUBSCRIBE TO & FOLLOW LIFESTYLE
We're basically your best friend… with better taste. Learn more