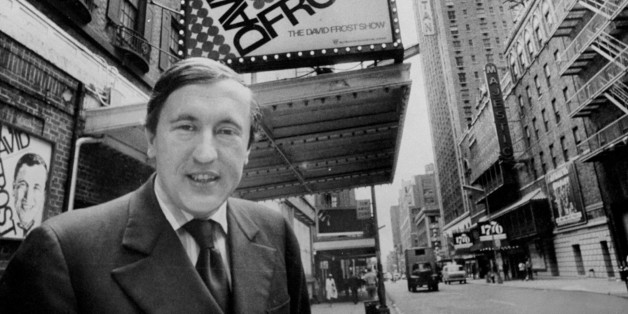 The death of iconic broadcaster David Frost sparked an outpouring of tributes on Sunday morning. The British personality was best known for his legendary post-resignation interviews with President Richard Nixon, which later became the subject a popular play and film written by Peter Morgan. Ron Howard, director of 2006's "Frost/Nixon," told HuffPost U.K. in the wake of Frost's passing that he has "respect for his audacity."
But Frost wasn't all politics and business -- he was a regular purveyor of celebrity interviews as well. Programs like "The David Frost Show" and "Breakfast with Frost" featured a host of A-list entertainers who are among some of Hollywood's most famous. Here, we recall some of Frost's glitziest interviews.
John Lennon and Yoko Ono (1972)

Julie Andrews and Blake Edwards (1970)

Tennessee Williams (1970)

Related on HuffPost:
In Memoriam: Celebrities We've Lost In 2014
SUBSCRIBE AND FOLLOW
Get top stories and blog posts emailed to me each day. Newsletters may offer personalized content or advertisements.
Learn more