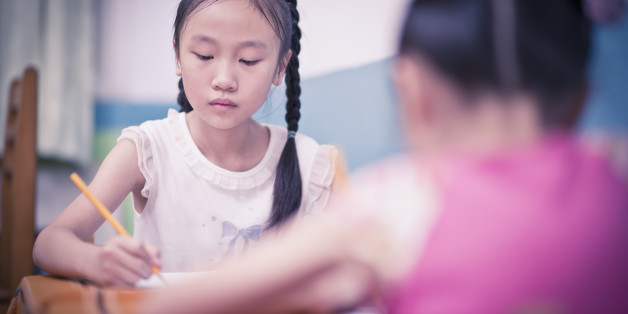 For young students in China, school may soon be a lot less stressful.
If enacted, the regulations would signify major changes for Chinese schools. According to the proposal, primary school children would not be allowed to write homework and would only be assigned "experiential homework" involving field trips, crafts, or other hands-on activities. Additionally, schools would have to reduce testing for their youngest students.
"It's good that the homework will be cut down, but I think for senior primary school pupils certain pieces of written homework must be assigned to help them understand and consolidate their knowledge," one parent said in the video.
"We have seen the advantages and the disadvantages of our education system, and our students' abilities are still weak," Xiong Bingqi, a Chinese education expert, told the Los Angeles Times in 2011. "They do very well in those subjects the teacher assigns them. They have huge vocabularies and they do math well. However, the level of their creativity and imagination is low."
Earlier on HuffPost:
Best Countries For Education (Economist Intelligence Unit)
SUBSCRIBE AND FOLLOW
Get top stories and blog posts emailed to me each day. Newsletters may offer personalized content or advertisements.
Learn more