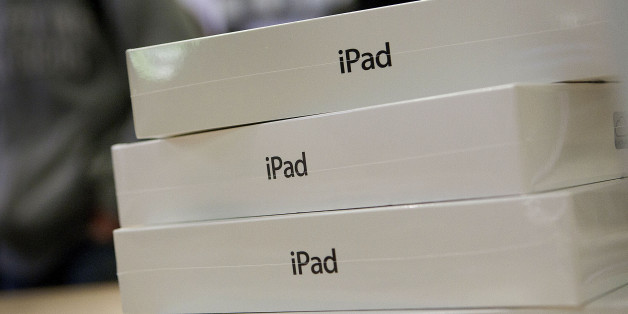 Getty
An eleventh person has been charged in connection with the theft of more than $94,000 worth of electronics -- including 300 iPads and seven MacBook Pros, from a Chicago elementary school.
Deion Dillard, 18, turned himself in to police on Wednesday and was due in bond court Thursday, according to DNAinfo Chicago. Dillard is the ninth teen charged in the theft.
Previously, bail was set at $75,000 apiece for Jabare McChristian, 19, and Devin Pearson, 17; both of whom were charged with felony burglary after they admitted taking part in taking the electronics. A 25-year-old, Eugene McQueen, has also been charged with misdemeanor theft.
Also on HuffPost:
What To Do If You've Lost Your Phone
FOLLOW HUFFPOST